Location
Famalicão, Portugal
Status
Ongoing,
Licensing
Fragmentation and dispersion with unity
The single-family house integrates an uncharacterized and disaggregated suburban morphology in Ruivães, Vila Nova de Famalicão, markedly discontinuous, without an urbanized or ruralized identity. The irregularity and surrounding diversity contaminate the design strategy that adopts a multiplicity of programmatic volumes and voids that reproduce the idea of punctuated and cut-out settlement, of discovery of uses and forms. The idea is concentrated in two halves with different scales and domestic programs. The largest destined for the social and individual spaces of the house, dominated by rooms and bedrooms, where two bodies emerge for the garage above and the master bedroom below and the smallest occupied with the pool and gym. The perimeter and polygonal constraint of the plot appears as a motivating and shaping opportunity for the design implantation, in planimetric and altimetric games — patios — and in the intersections and seamless transitions between the exterior and the interior.
The initial requirement is multiplied and expanded through the architectural promenade provided by the assumed modelling composition. A larger and higher unit is achieved, capable of overcoming apparent fragmentation and dispersion. The continuity of the lower floor, ground floor, contrasts with the punctuated and superiorly achieved tightness. In addition to the described Cartesian organization and composition, there are horizontal and diagonal visual mechanisms generated by the breaking of the edges of the volumes. A strategic circulation and distribution, sometimes flanking the voids, sometimes bypassing and moving away from them, unifies this apparent dispersion and disaggregation of the program.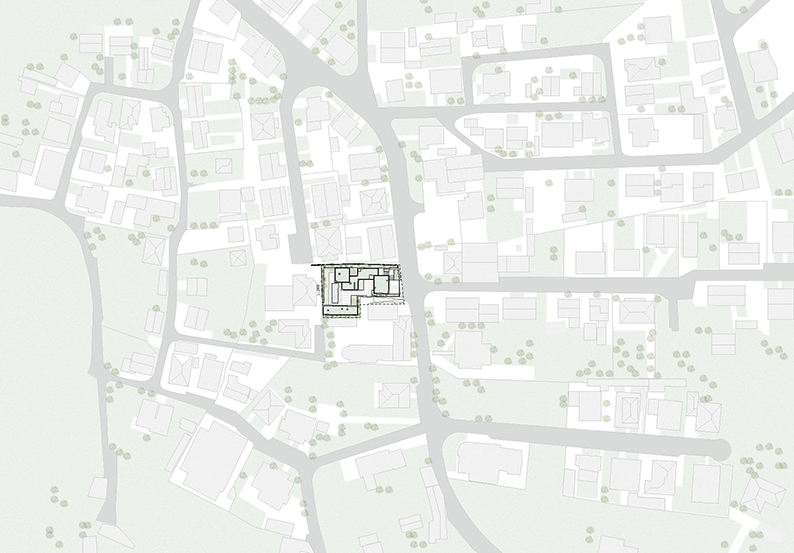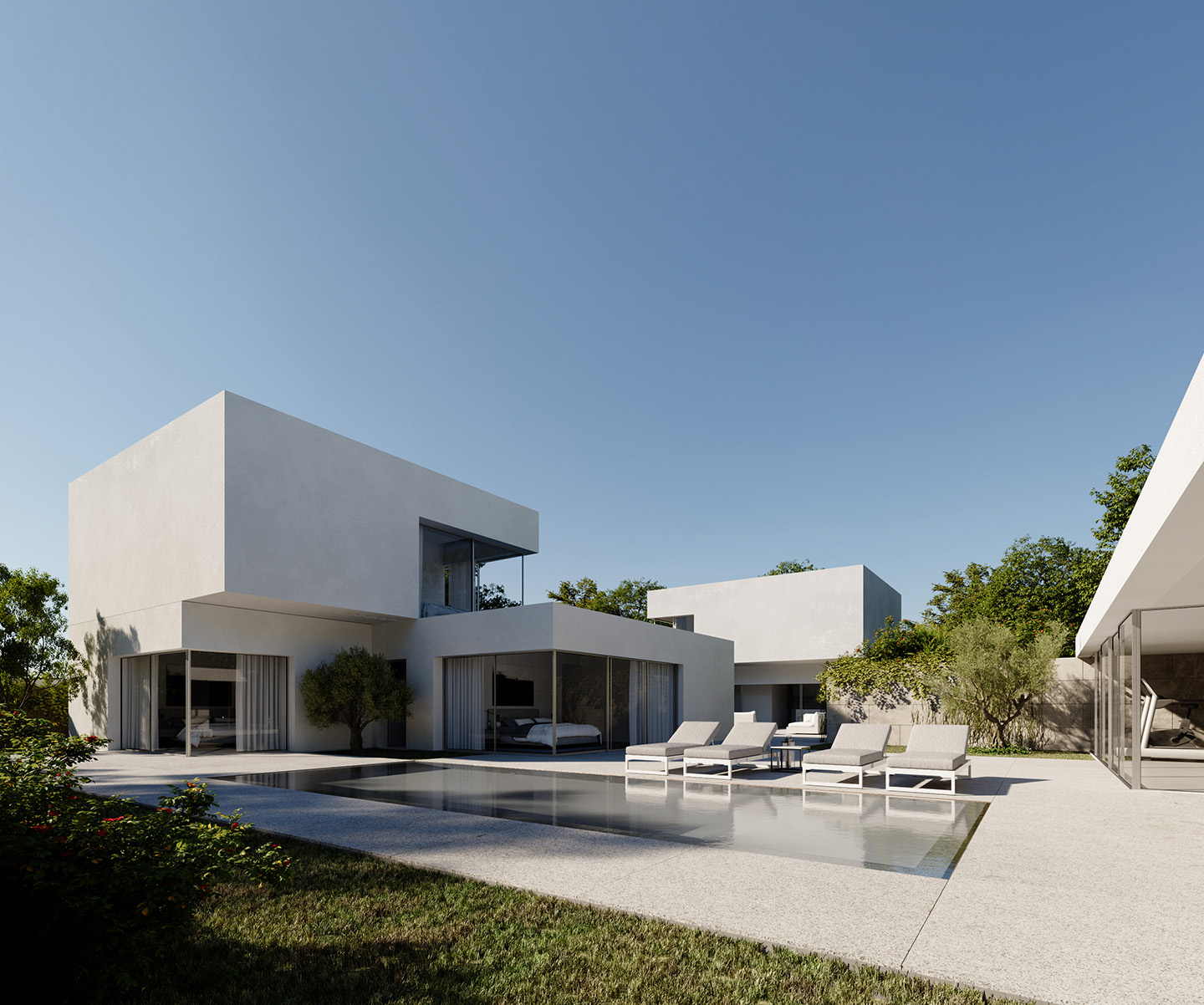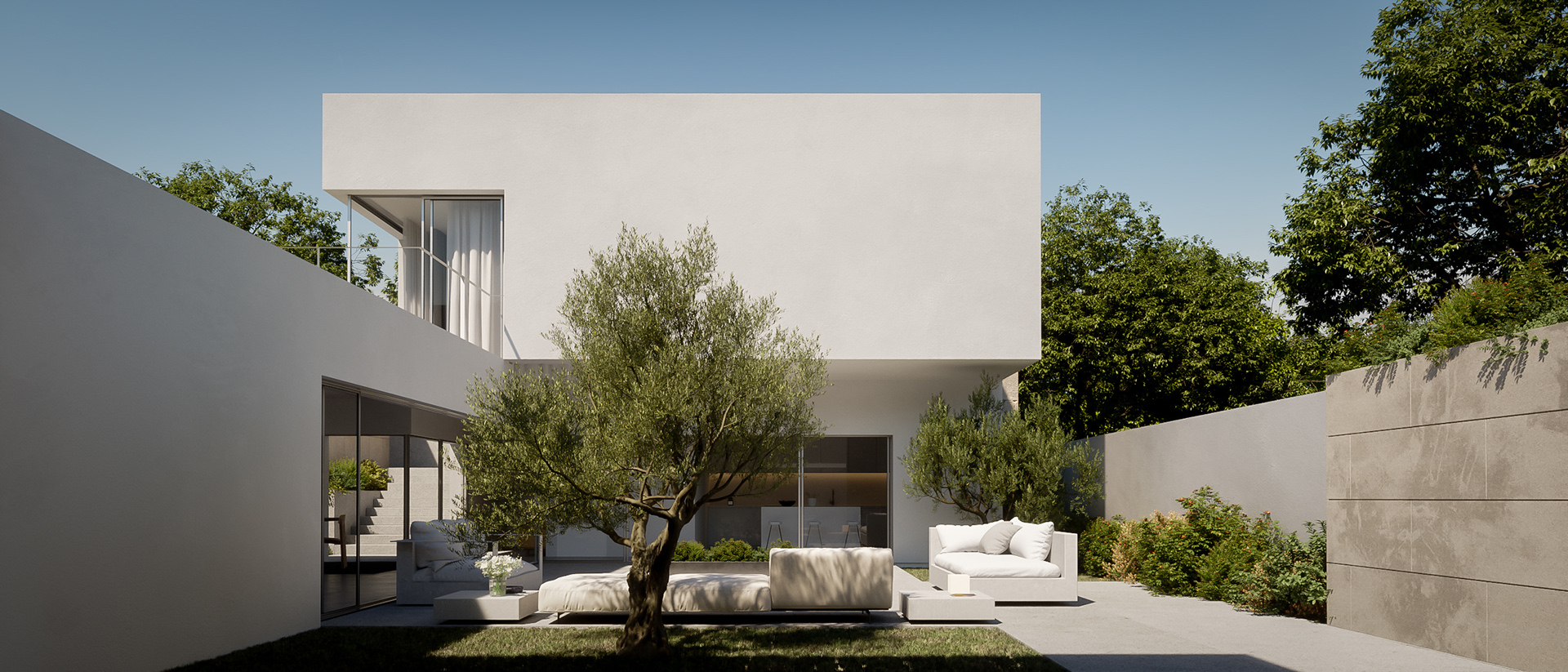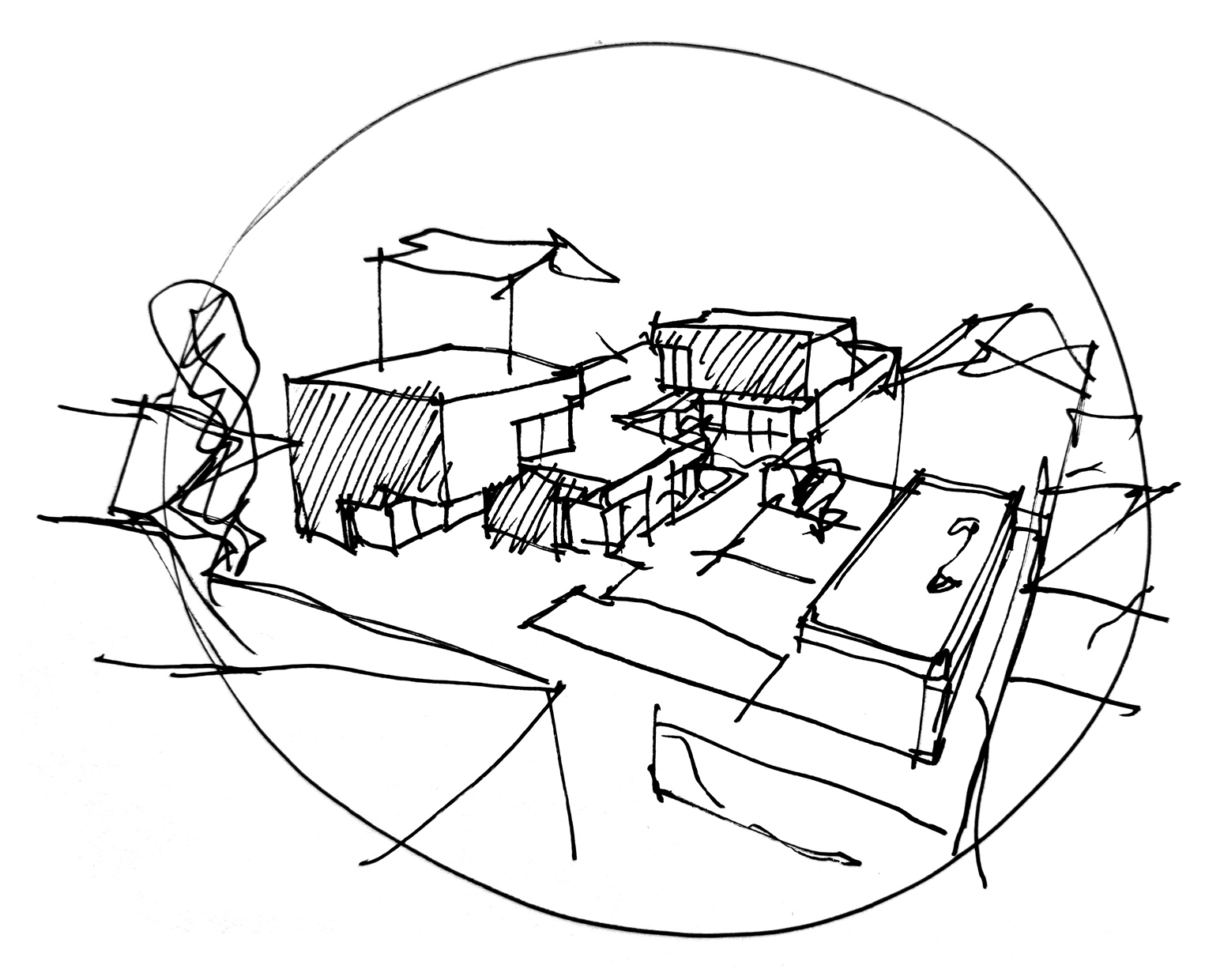 Using fragmentation as a design strategy to increase privacy and to ensure more quality of living.