Language Museum 1
Cultural
2017
Location
Bragança, Portugal
Collaboration
Cariátides, Miguel Palmeiro Design,
Mimesis
Type
International Competition
Legitimation and patrimony qualification as raw material
An unqualified and diversified territory in terms of uses and opportunities is still occupied by the industrial silos of the former Public Company for the Supply of Cereals (EPAC) which had previously destined the facility for a university residency of the Polytechnic Institute of Bragança. Now, promoted by the City Council of Bragança, it will instead house the Portuguese Language Museum. One of the design strategies presented by OODA to the international competition is to adopt the specificity of the form to enhance the singularity of use, through an exercise of great disciplinary scope in the legitimation and qualification of the patrimony as a raw material. The silos are intended for collective and expository uses and a body attached with an opaline capital is destined for permanent exhibitions.
The gap between the verticality of the existing and the horizontality of the joint receives the restaurant and visualization plate of the more distant landscape. The central silo, equidistant in distribution and spatial composition, concentrates the atrium and vertical accesses. The additions stand out for the tenuousness of the added volumes, in contrast to the density and opacity of the existing silos. This incorporeal, virtual and immaterial desire embodies the idea of evoking and celebrating the Portuguese language with contemporaneity and identity. The place lacks important references that the action rescues in the industrial and instrumental validation of architecture.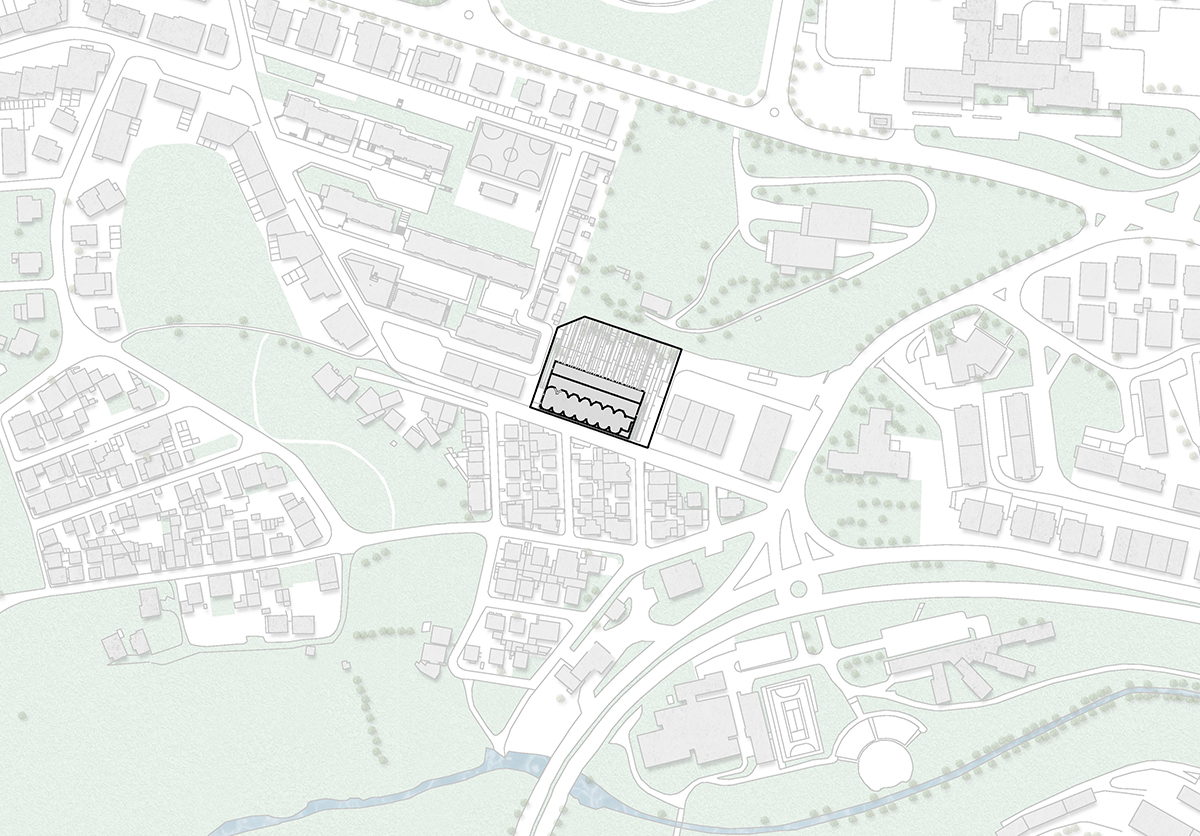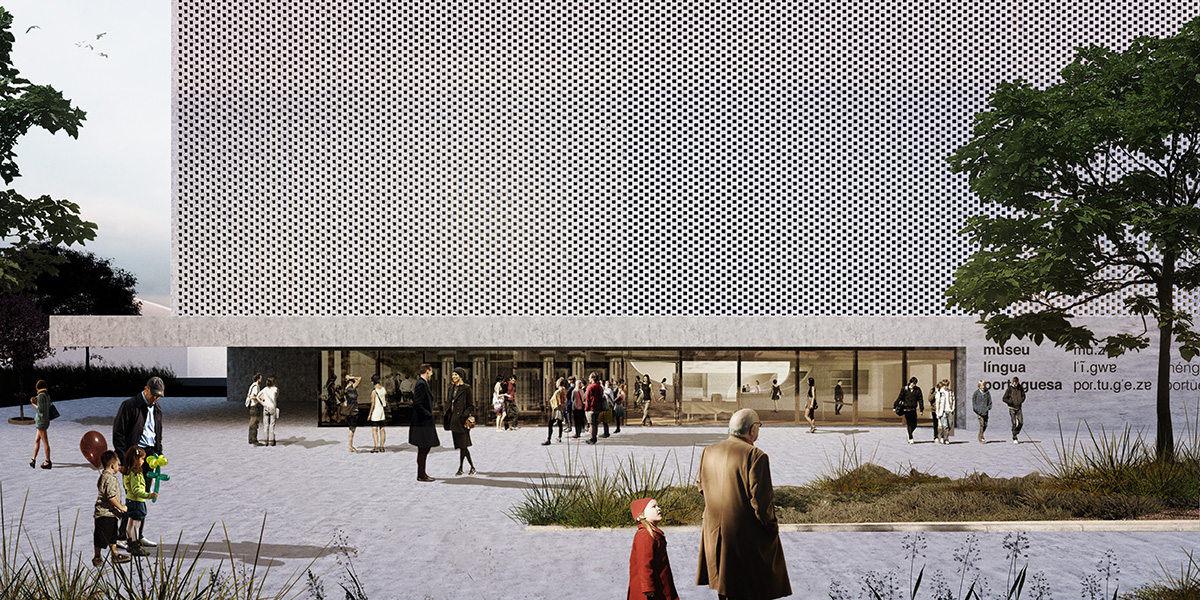 The idea of juxtaposition and contrast between the memory of the place and the new contemporary expectations was very interesting. We tried to follow the idea of a landscape-museum, with a cloud box levitating at the top where the permanent exhibition is placed without restrictions on its development.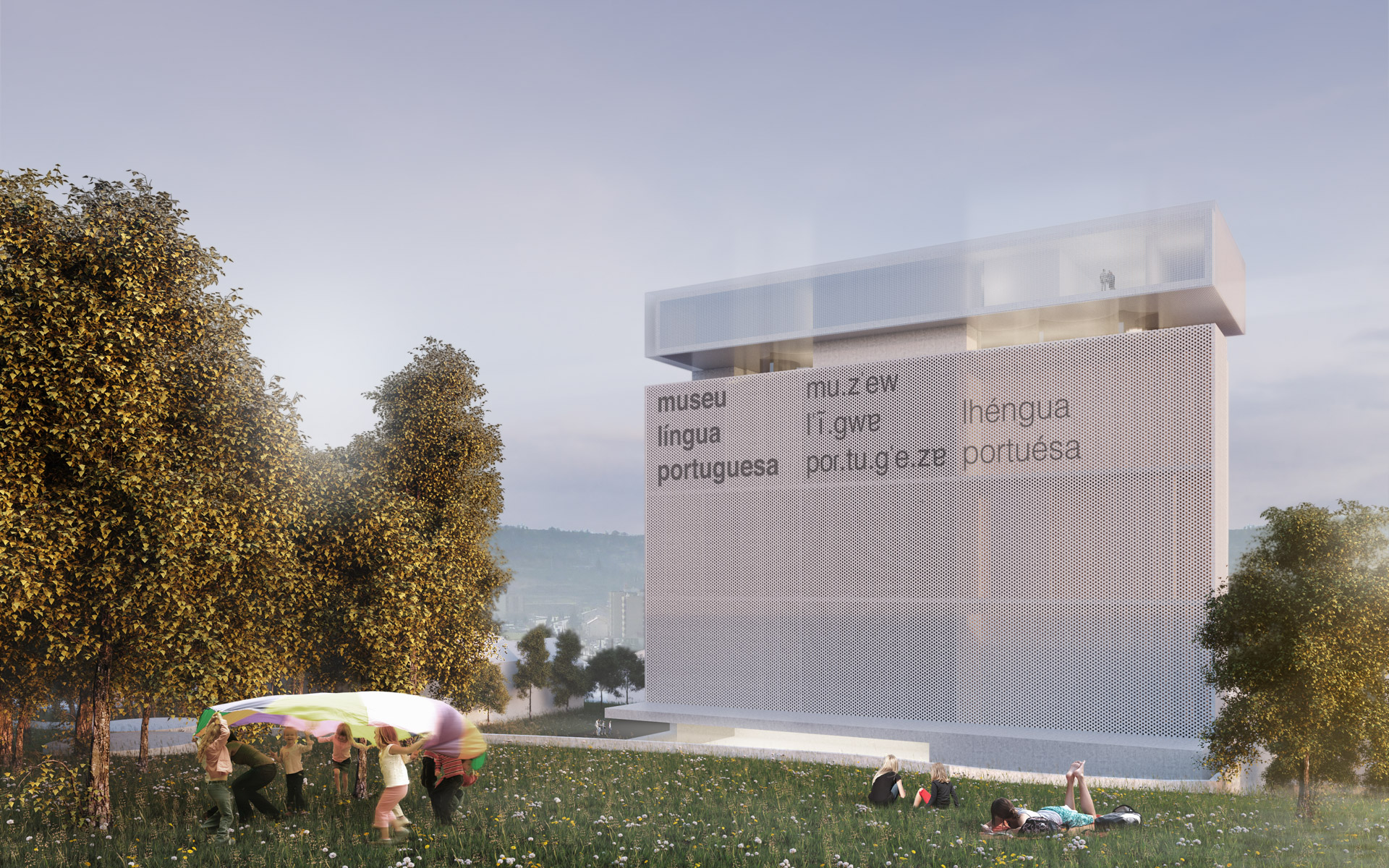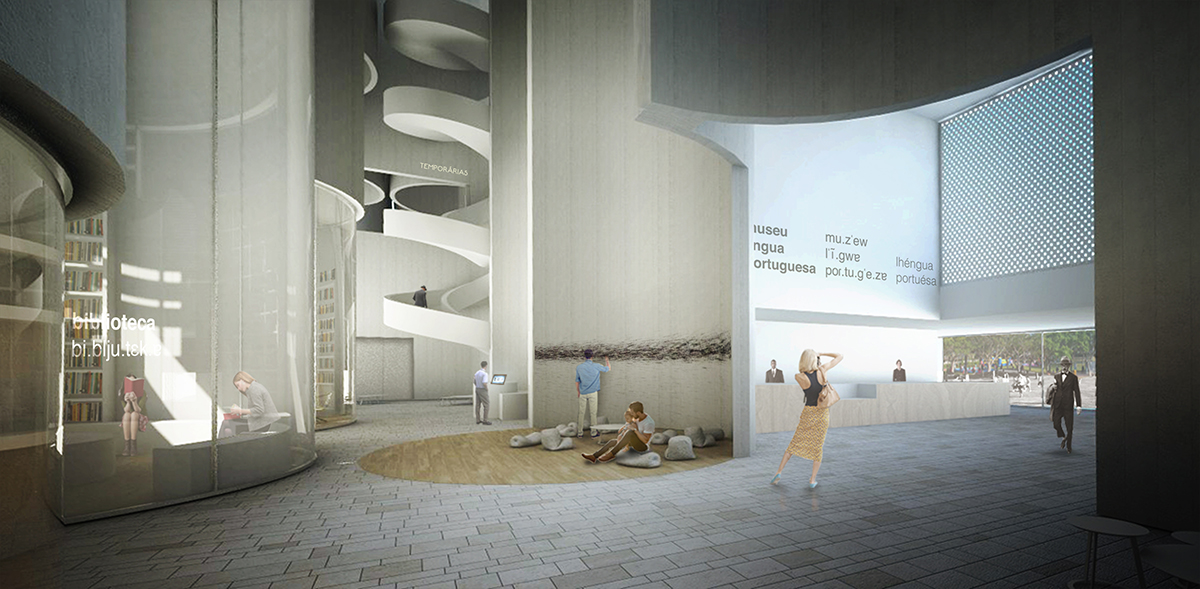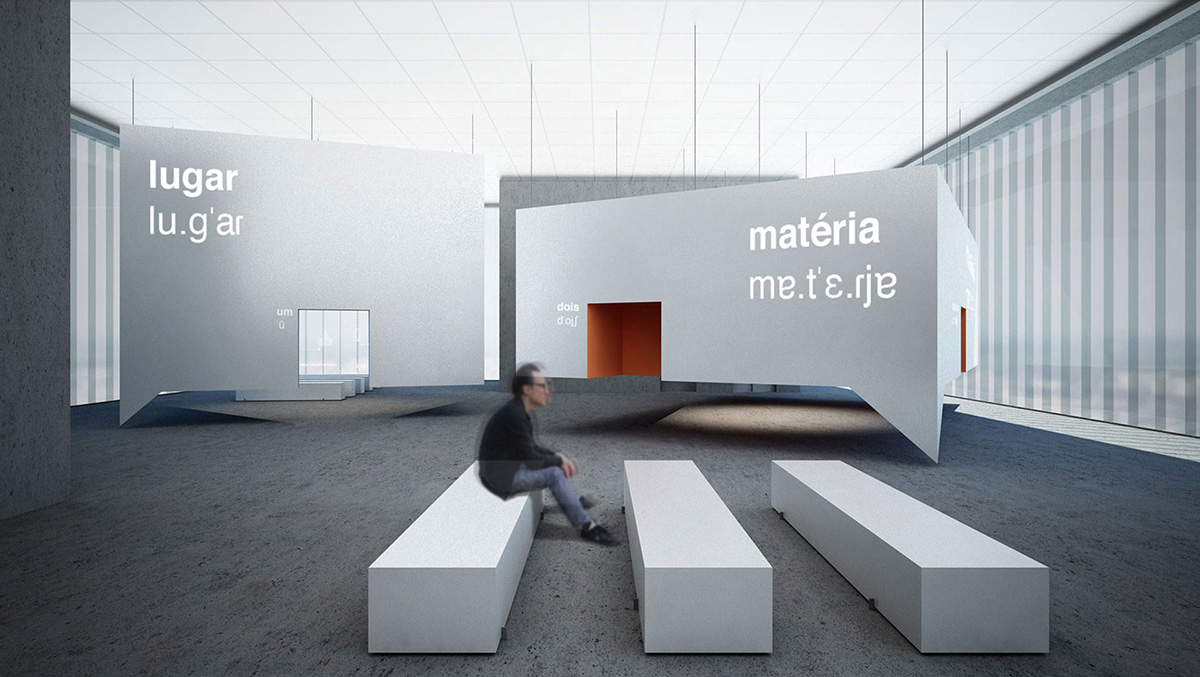 Below, inside the silos environment, we put the temporary exhibition and remaining areas, with different layouts, shapes and geometries allowing the visitors to clearly revisit the attractive singular ambiance of its industrial past.