Luanda Bay Hotel
Hotel
2018
Status
Ongoing,
Licensing
Dematerialization and projection on the horizon
Located on Luanda Island and visually related to the bay and the sea, the project site integrates a territory in transformation, punctuated with an existing hotel and a gas station. A volumetrically informal and formal strategy, respectively ground and air, appears divided into two halves. A base produces modular masses and voids that generate social programs that rise and, through addition and subtraction mechanisms, swing and project over the bay and the sea. An elevated body, landscaped and stabilizing, houses the rooms with a modular and rational approach. The ground floors use transparencies and spatial influences on the different floors, visually crossed and connected by the longitudinal and transversal displacement of the plans.
The movement is stopped by the four towers of equidistant accesses, functionally viable and accessible to the various parts of the hotel. The diverse terraces with their natural vegetation appear to be floating, defying gravity. The hotel is split between the regular and uniform block for the rooms and the flexible spaces necessary for the restaurants, bars, gymnasium, swimming pool and meeting rooms, both with a sense of combined unity through dematerialization and spatial projection. The horizontal linear appearance of the hotel projects itself to the horizon linking the two together.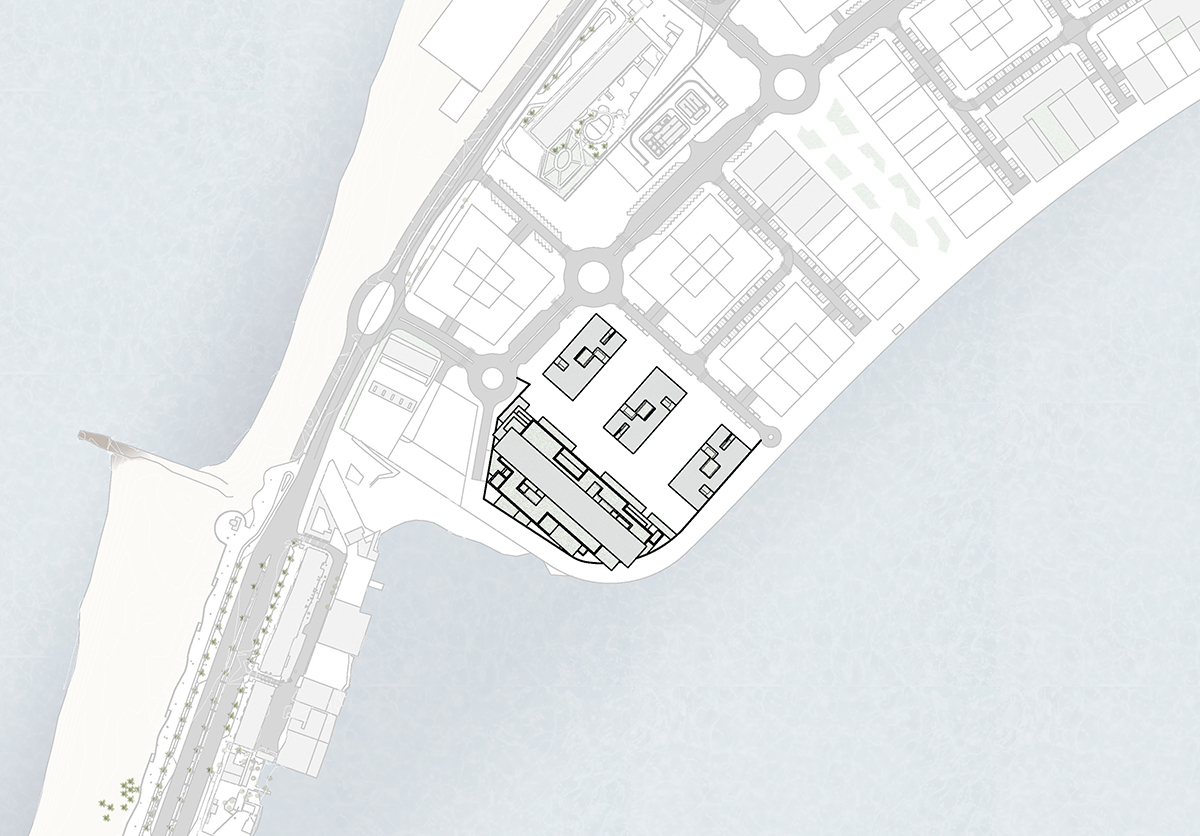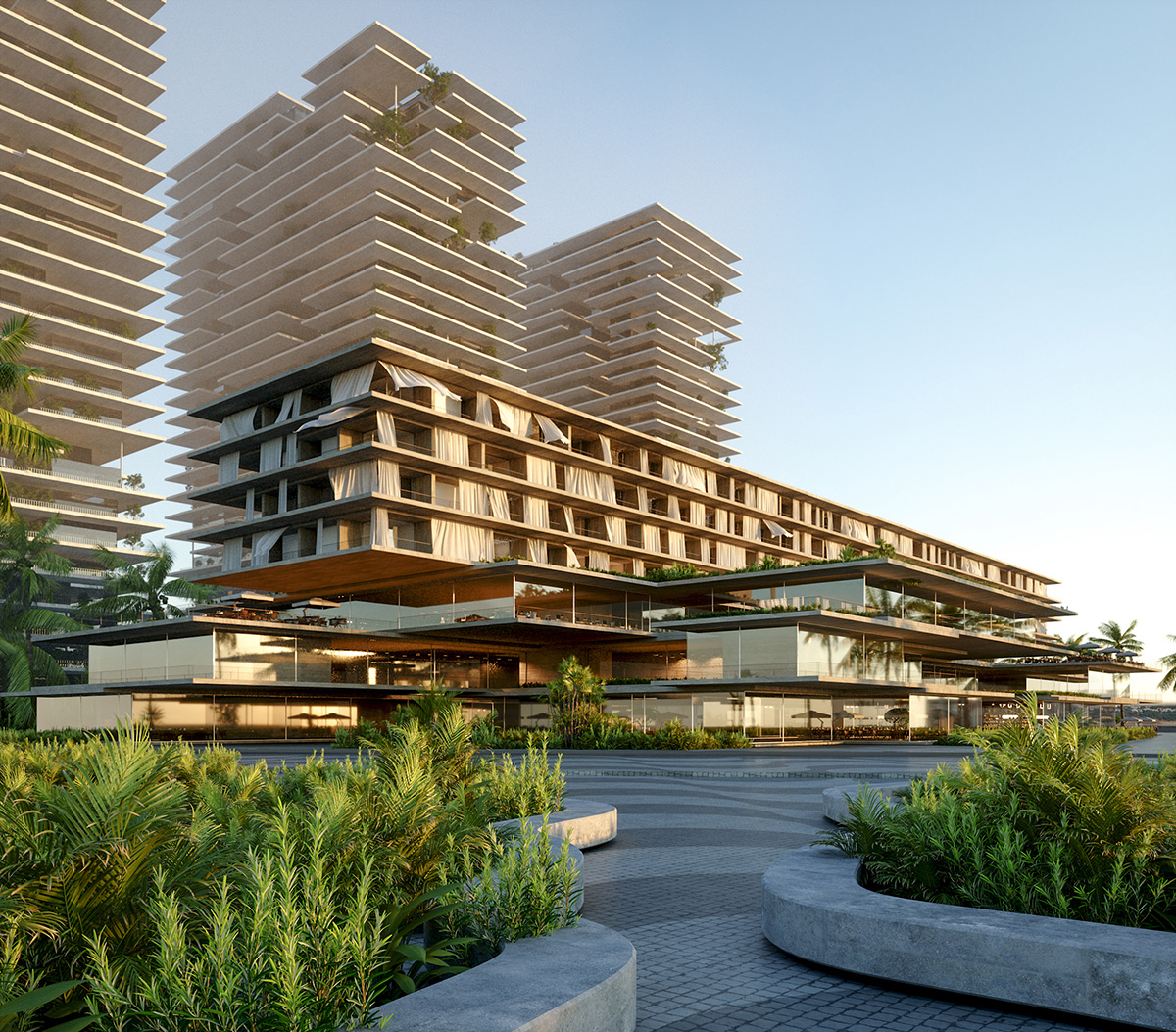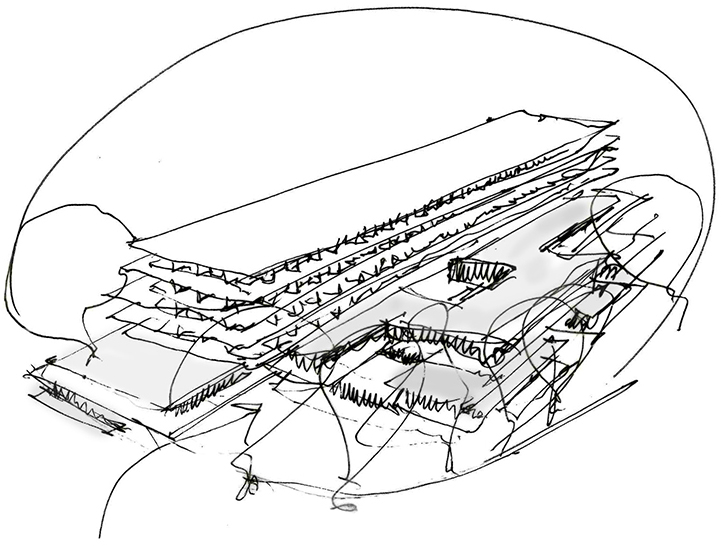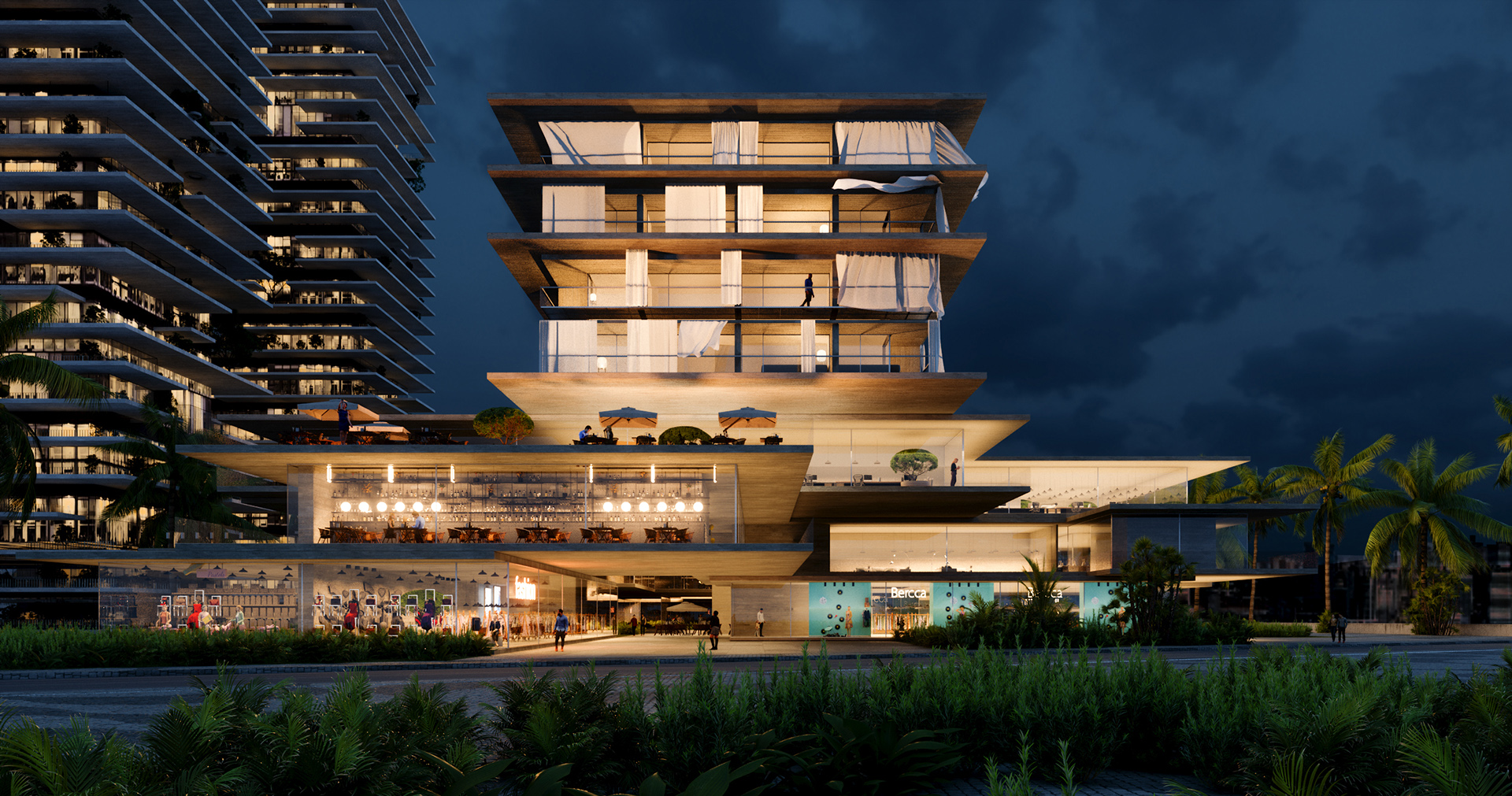 The podium is a broken volume, articulated in several interior spaces, with different angles of contemplation. The volume of the rooms contrasts with the previous one — it is a monoblock, basic and synthetic.