Collaboration
A400, LRC,
Luppa
Status
Ongoing,
Licensing
The texture and character of the site
Enjoying the beautiful views over the river Douro, the project is located on the east side of the city, near to very important historical, sportive and cultural sites. The proposal comprises a set of multifamily housing buildings aiming to promote and revitalize the neighbourhood lifestyle, offering quality space and fostering the connection between neighbours, street activities and outdoors. Taking advantage of the terrain's topography, the elevated levels become social meeting points, especially for younger people who appreciate more informal spaces. As the pedestrian route proposed is a determining element of mobility, it is understood as a micro-site with its own identity, surrounded by green areas that promote biodiversity. With a strong tectonic concept influenced by Porto's materiality and texture, the facade is essentially composed of mineral elements.
The design was inspired by two simple elements: slab and pillar. Detached from the façade, the slab generates both external and private spaces. The geometry of the pillar, flat at the bottom and narrow at the top, provides more living area while letting much light to pass through. The wooden cladding creates a more welcoming atmosphere. The intervention uses modern construction methods that take advantage of current technologies to achieve greater comfort and cost rationality in the use of the built space. Continuous flower boxes and prefabricated pillars of irregular geometry sit on the balconies in concrete cast in situ. With a simple structural system, the distribution of apartments is made in a gradual ascending way, from the smallest to the largest spaces, allowing a mixture of typologies that promote dynamics and diversity. All apartments are provided with outdoor spaces. The balconies all around the perimeter of the building, gives it a plasticity in which the volumetric component of the vertical and horizontal elements is explored. These elements are clearly read as balanced bodies, protruding from the facade plane. Overall, the proposal looks to bring unity, in terms of architectural and urbanistic language, and rehabilitate the character of the place, that is scarce in this zone.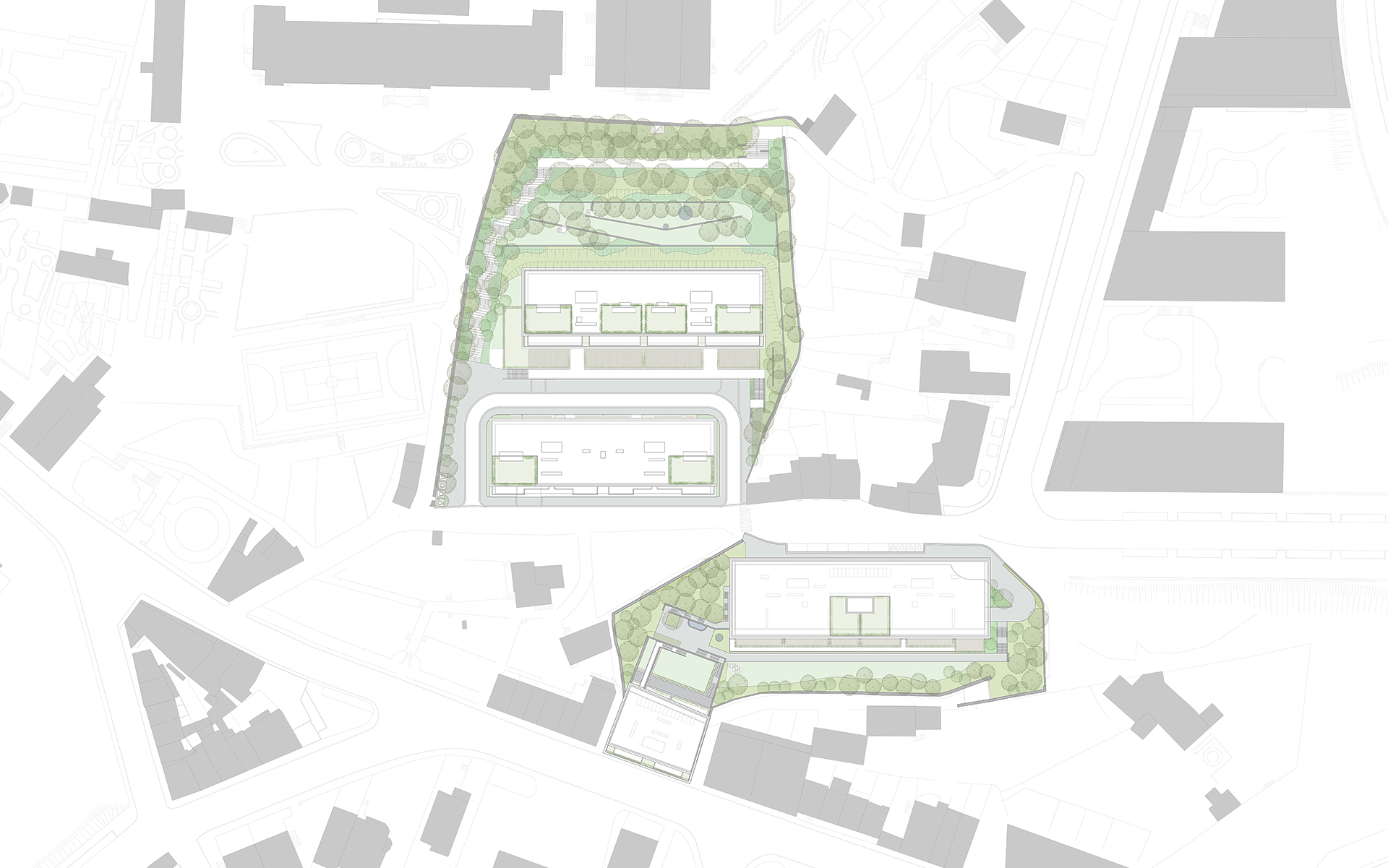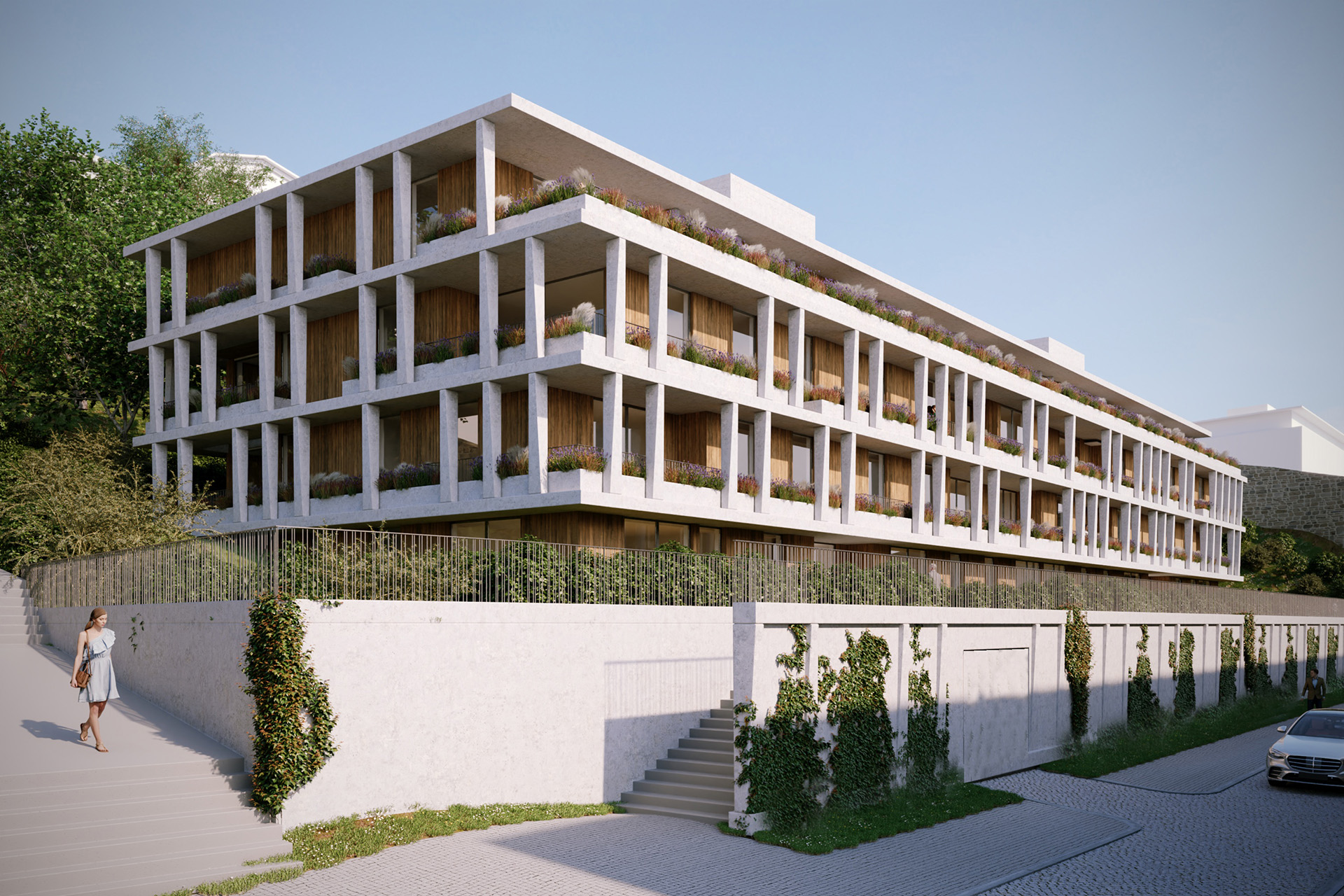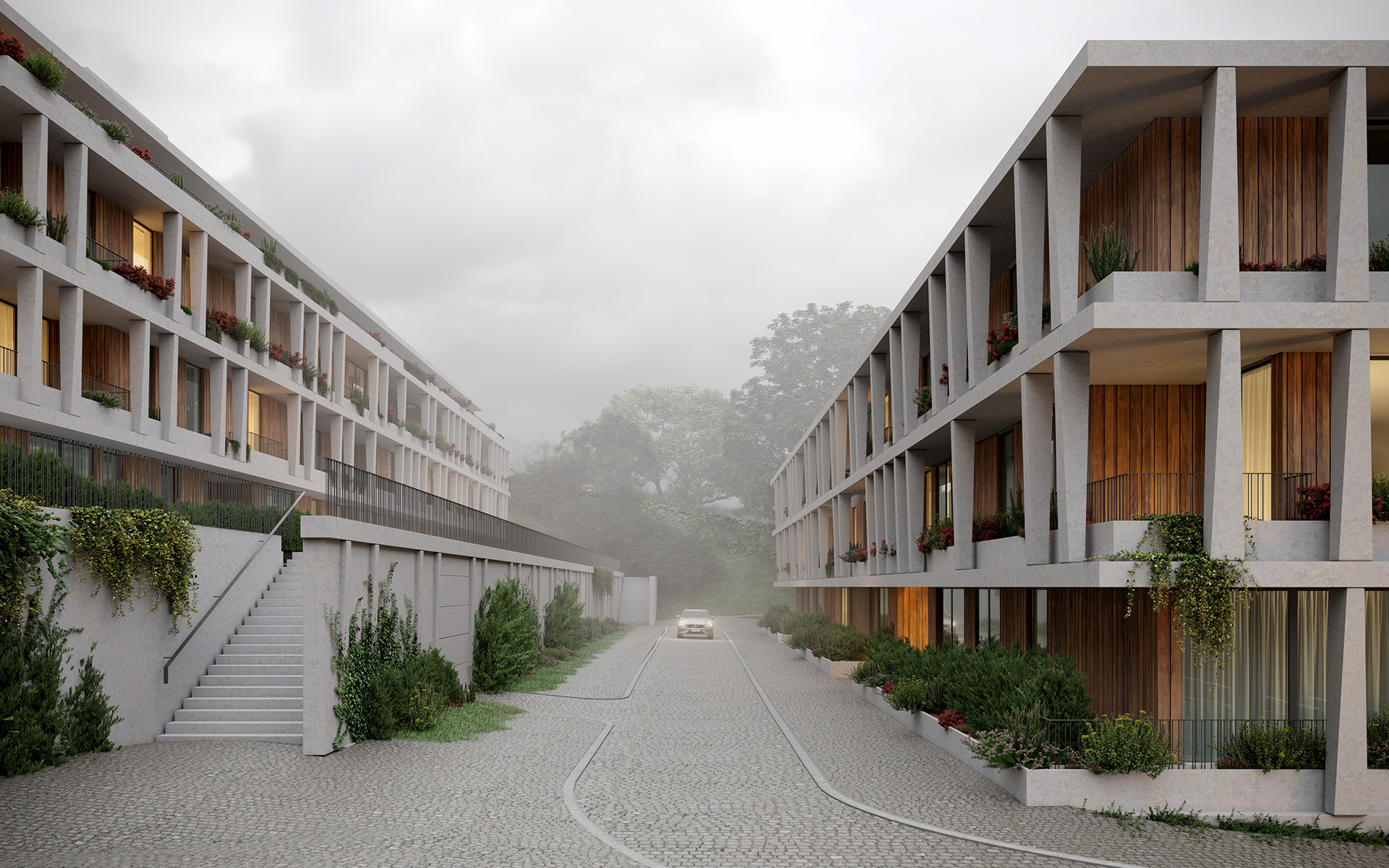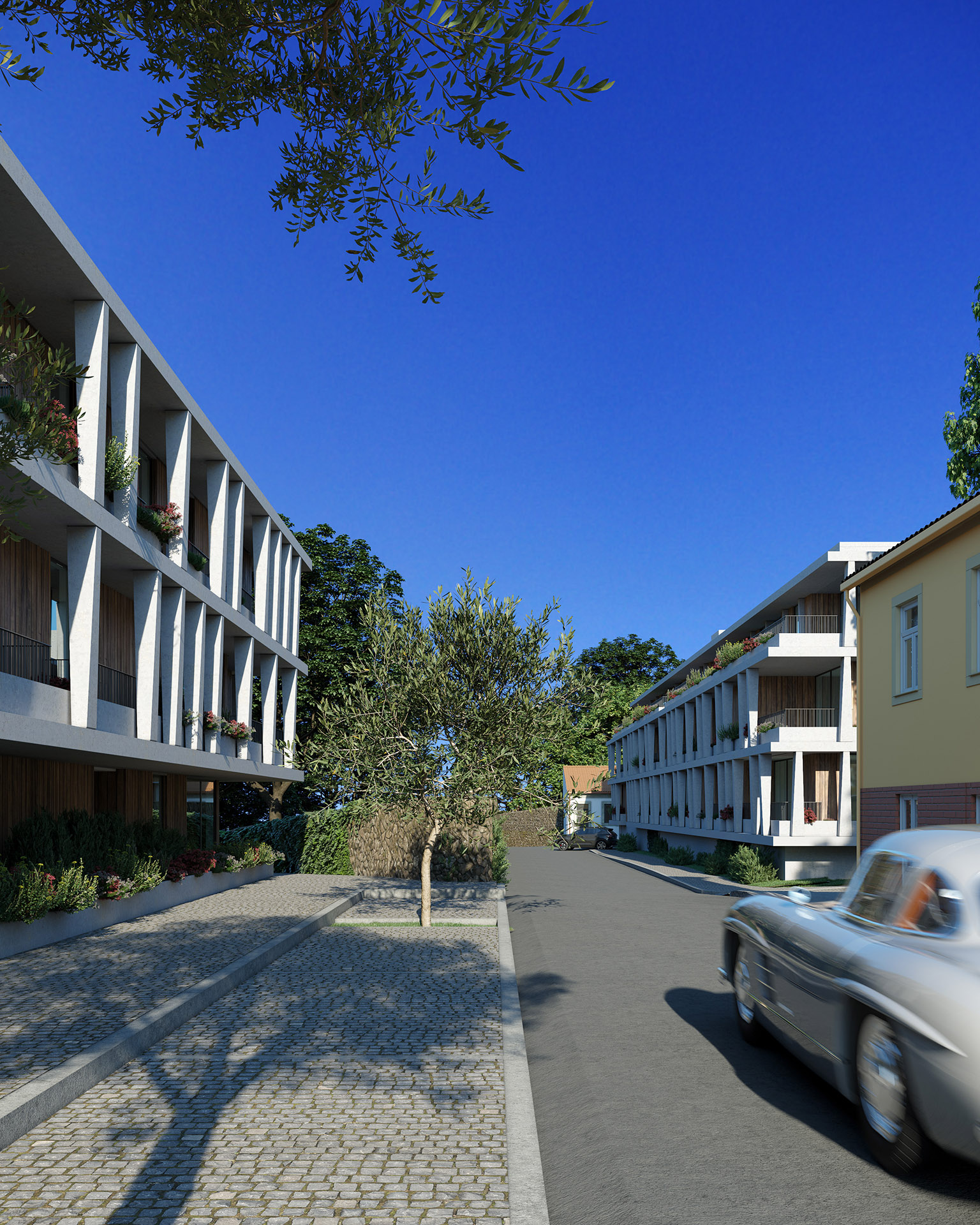 Together with Alameda das Antas and Matadouro, São Roque aims to revitalize the east side area of the city, a zone with great potential and historical value, using modern constructing methods and technologies, while respecting the local context and landscape.