Location
Alcochete, Portugal
Collaboration
A3R, Niluft, Alfaengenharia,
RG4E, Fusão
Status
Ongoing,
In Construction
Preservation and creation of heritage
Three differentiated and disqualified properties but important for the unity and stability of the marginal Norte de Alcochete are required to be preserved and rehabilitated. The imposition of preservation overlaps with the creation of heritage based on the manipulation of existing values as allegory. Windows are validated and plastic and tectonic value are added to the whole that now receives an exceptional and special use for the place: a hotel. On the upper part, an addition of unity and thematic identity incorporates the repetition and association of the rooms, an exercise that extends in height and rebounds towards the tilted roof with a contemporary, material and formal language where tradition is the figuration of architecture. Therefore, three floors are obtained with a balanced volumetry and framed in the openness of Tagus River bank.
The volume absorbs the different lots, creating an extensive front useful for the lighting and ventilation of the rooms but with a limited depth. This linearity leads to the creation of distant and opposite accesses. The individual parts unite and merge themselves into a whole that adds heritage and reference values where they did not exist. The obligation to maintain partially the existing ends up being the motivation and promotion of a will. The materiality manages the inherited and added times, exposed through the plastic gradation and formally enriched by the contrast between the plastered and painted lower walls and those textured and cast by the massive bricks added in the completion action.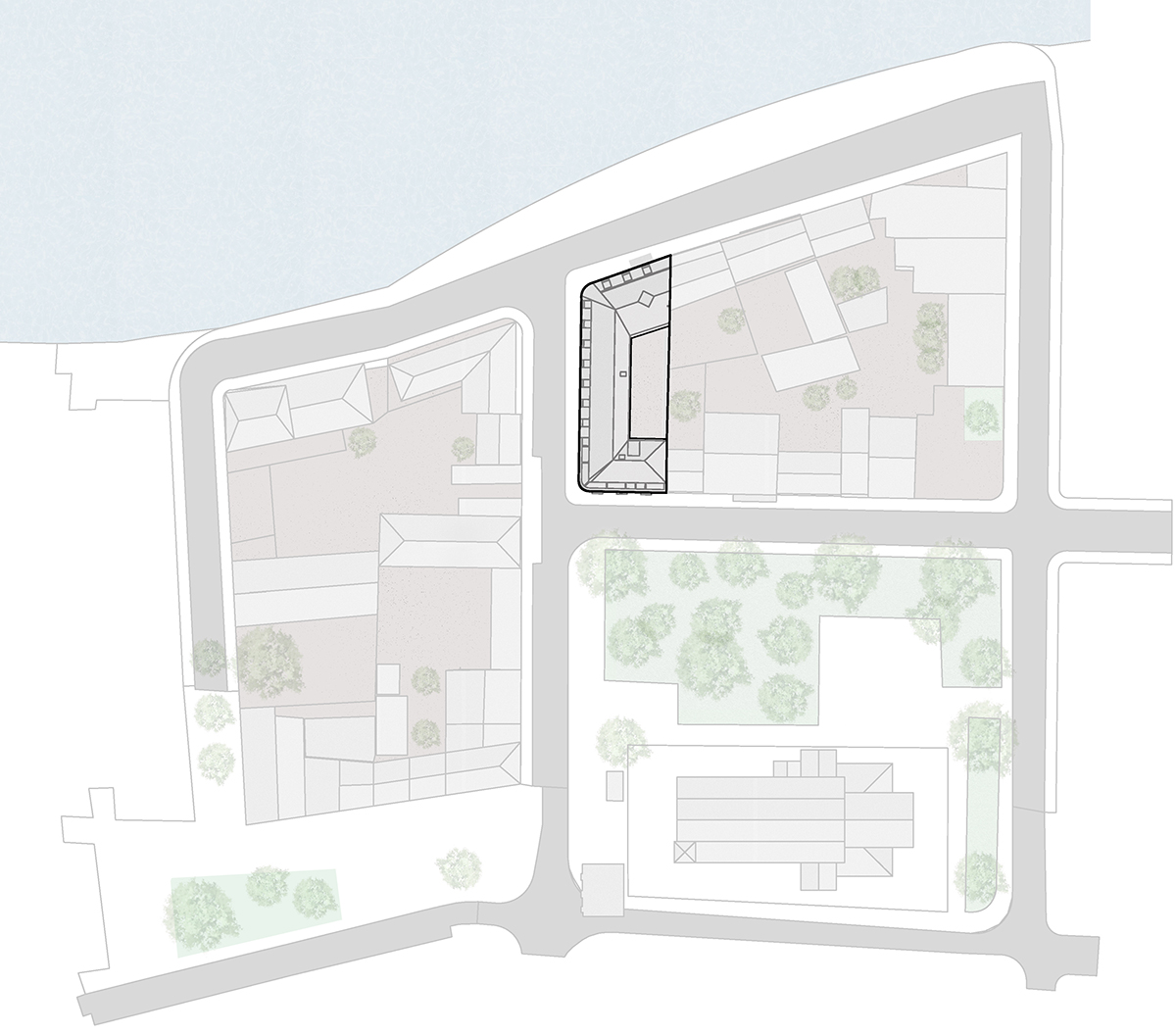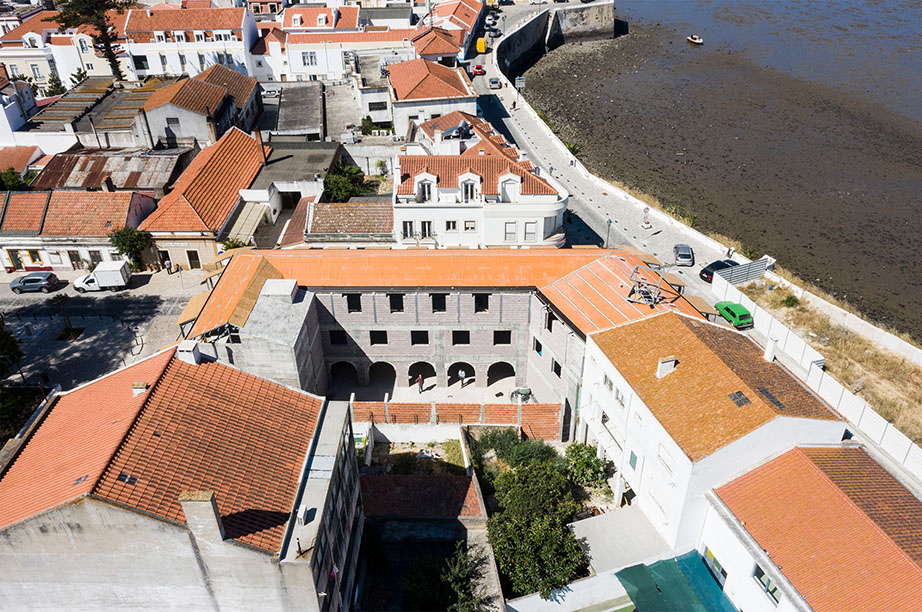 The design solves a new program, mixing layers of several architectural eras, trying to underline the character of the place.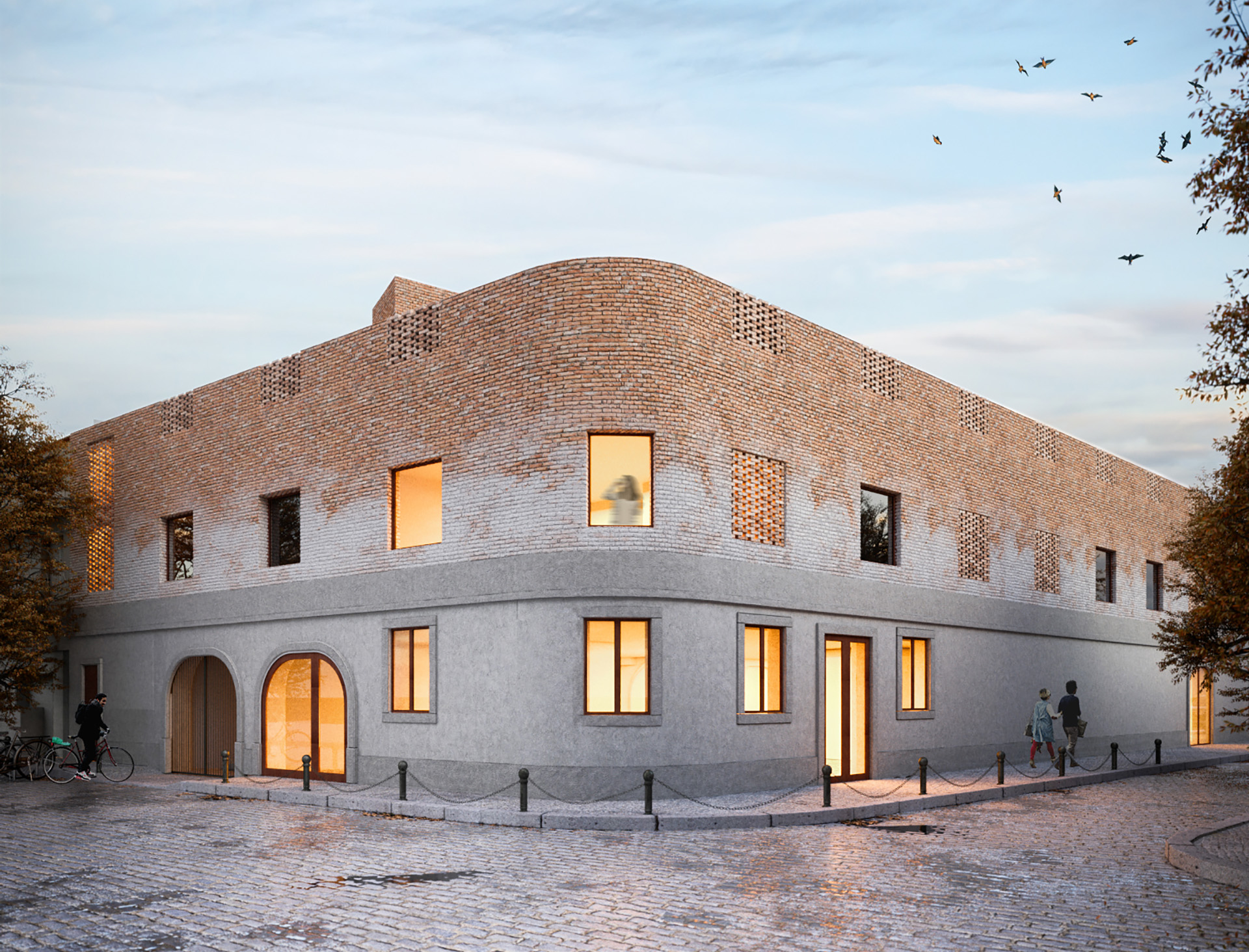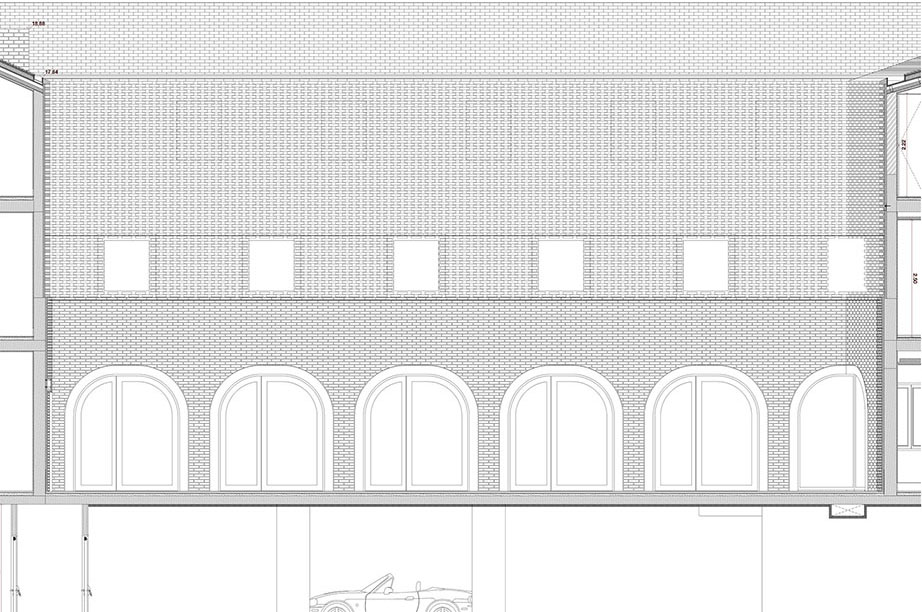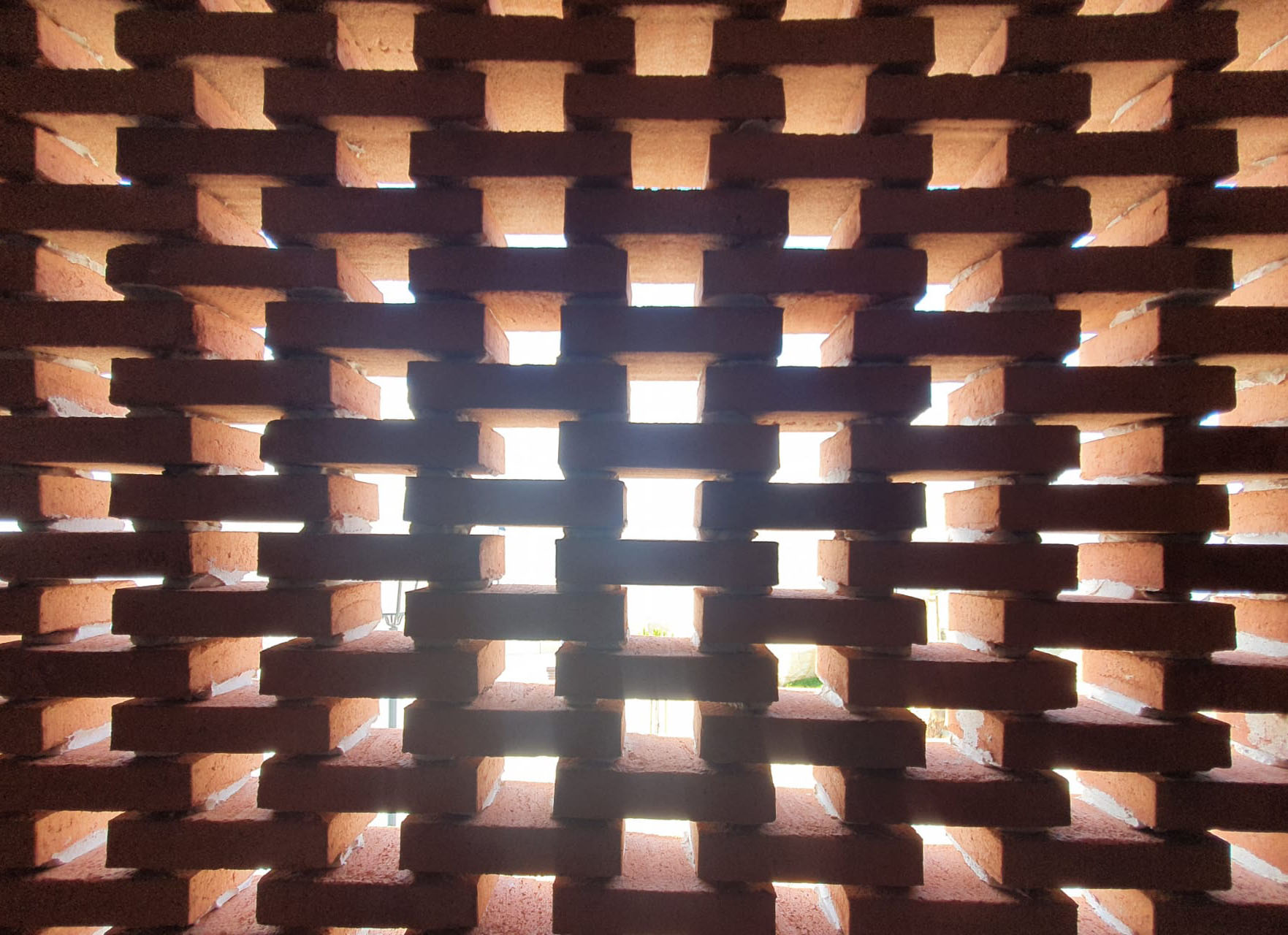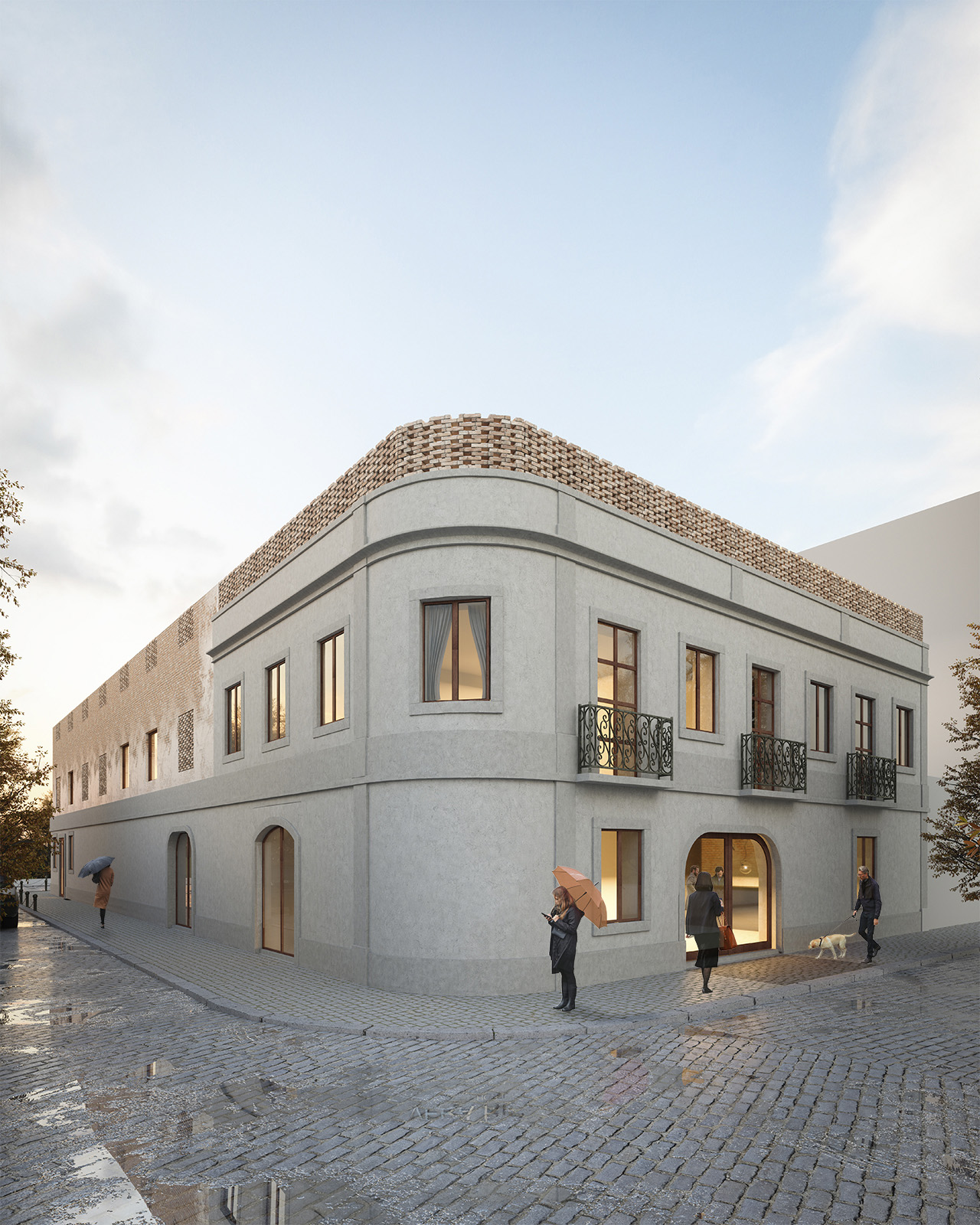 Materiality is important here, the whitewash and the brick. The whitewash dematerializes and reveals the new brick skin of the building.