Arca D'Água
Masterplan, Mixed-use
2022
Collaboration
Coreconcept, Noráqua,
Sincrono, P4, AdF
A disruptive design with an intimate relation with the city
The project is located in a very well-connected area served by public transportation and networks with the city centre. Placed in a context of irregular urban fabric and discontinuous urban front, the proposal seeks to adapt the construction to a distinct urban contemporaneity. The concept design draws inspiration from the existing water flow and its natural elements, materializing a green scenery through 4 volumes with organic forms, intended for housing, a student residence, commerce and services complemented with sports and leisure programs, creating a dialogue between the new buildings, landscaped paths, and parks that will unlock a variety of urban spaces. The sun incidence on the site informed not only the location of the buildings but also their form and facade strategy. Space quality leads to life quality, both in private and public spaces.
The balconies provide private external areas, while shadowing the glazing surfaces that improve the energetic savings and provide a unique but easily built facade with standardized solutions and prefabricated construction. Public spaces and rooftops can also be used as communal vegetable urban farms, addressing diverse goals of urban sustainability. The ground floors maintain a close connection with the surrounding landscape as well as with the city life flow, promoting a pleasant environment for a wide variety of users. The design prioritizes sustainable transportation and landscape, reducing the use of car. New pedestrian and cycling joints contribute to the mobility network. Public plazas act as places of encounter, both for neighbours and occasional users of the complex. The project will help to define the cityscape, creating a series of vibrant urban spaces in a green and varied environment.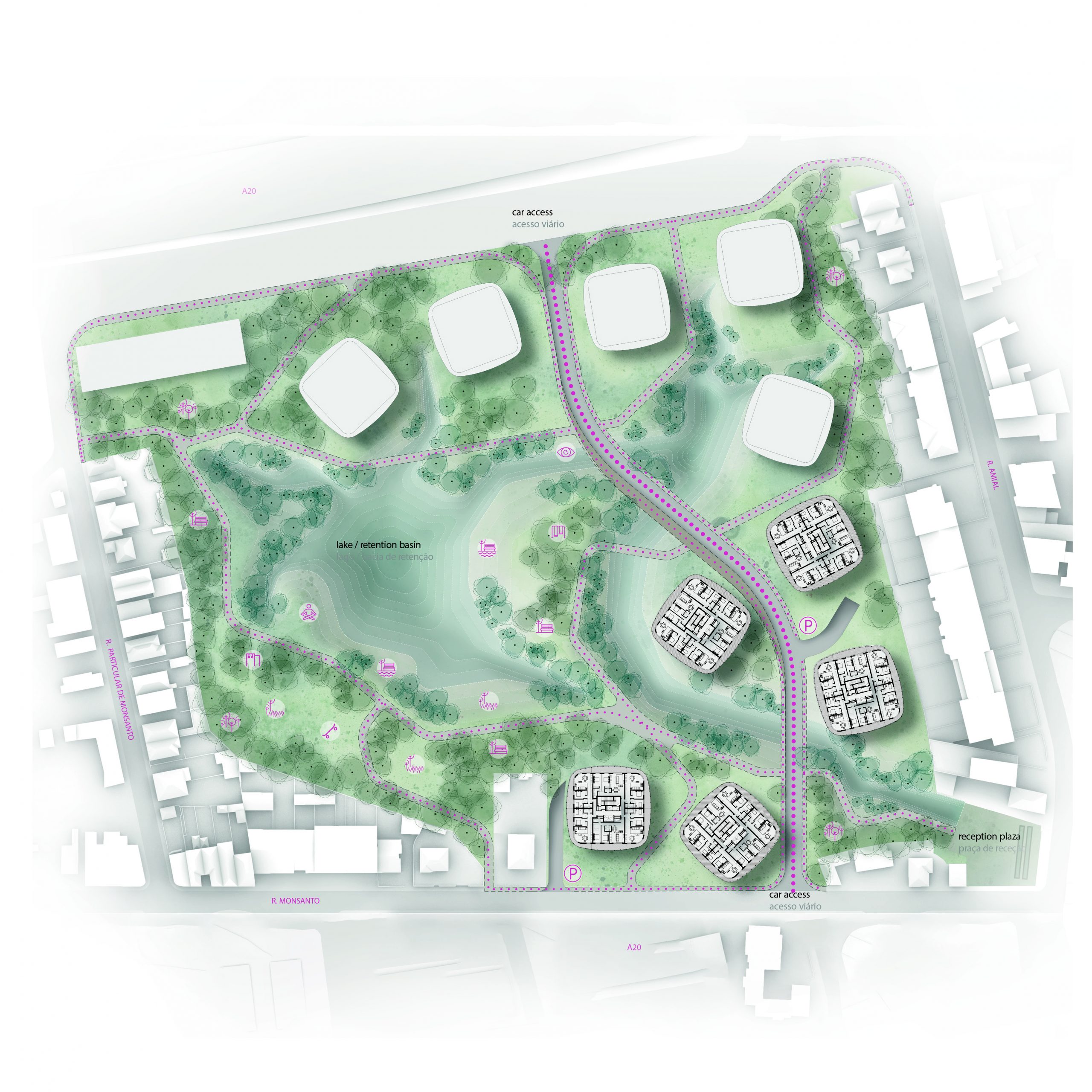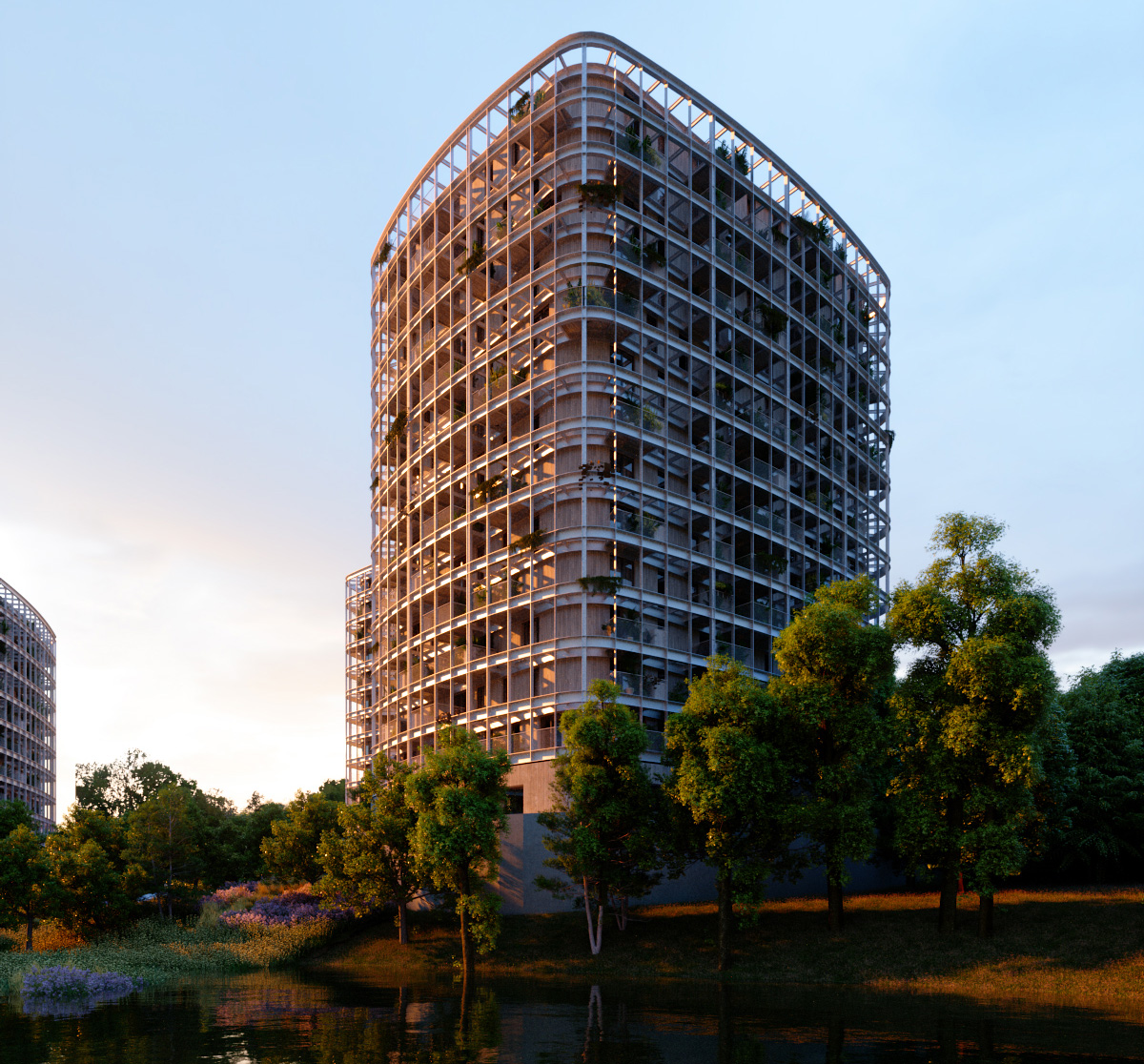 The project will play a structuring and integrating role in the continuity of a green corridor to Jardim de Arca D'Água, addressing contemporary goals of urban sustainability and architectural quality.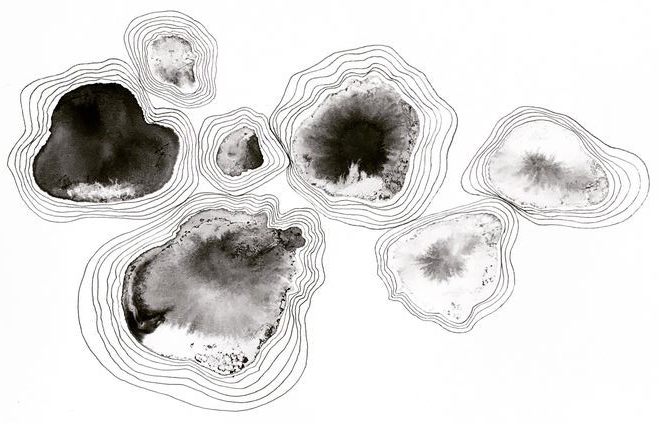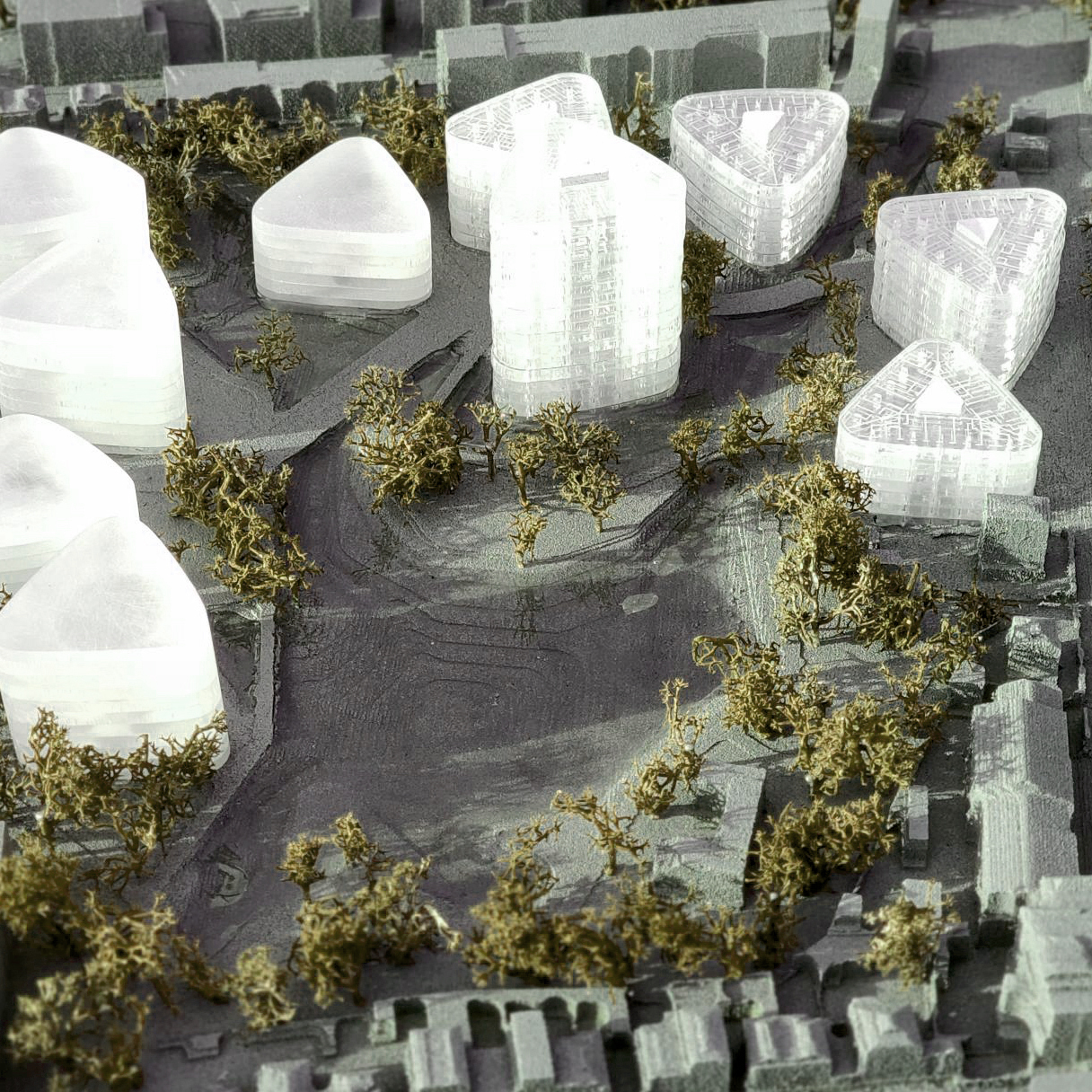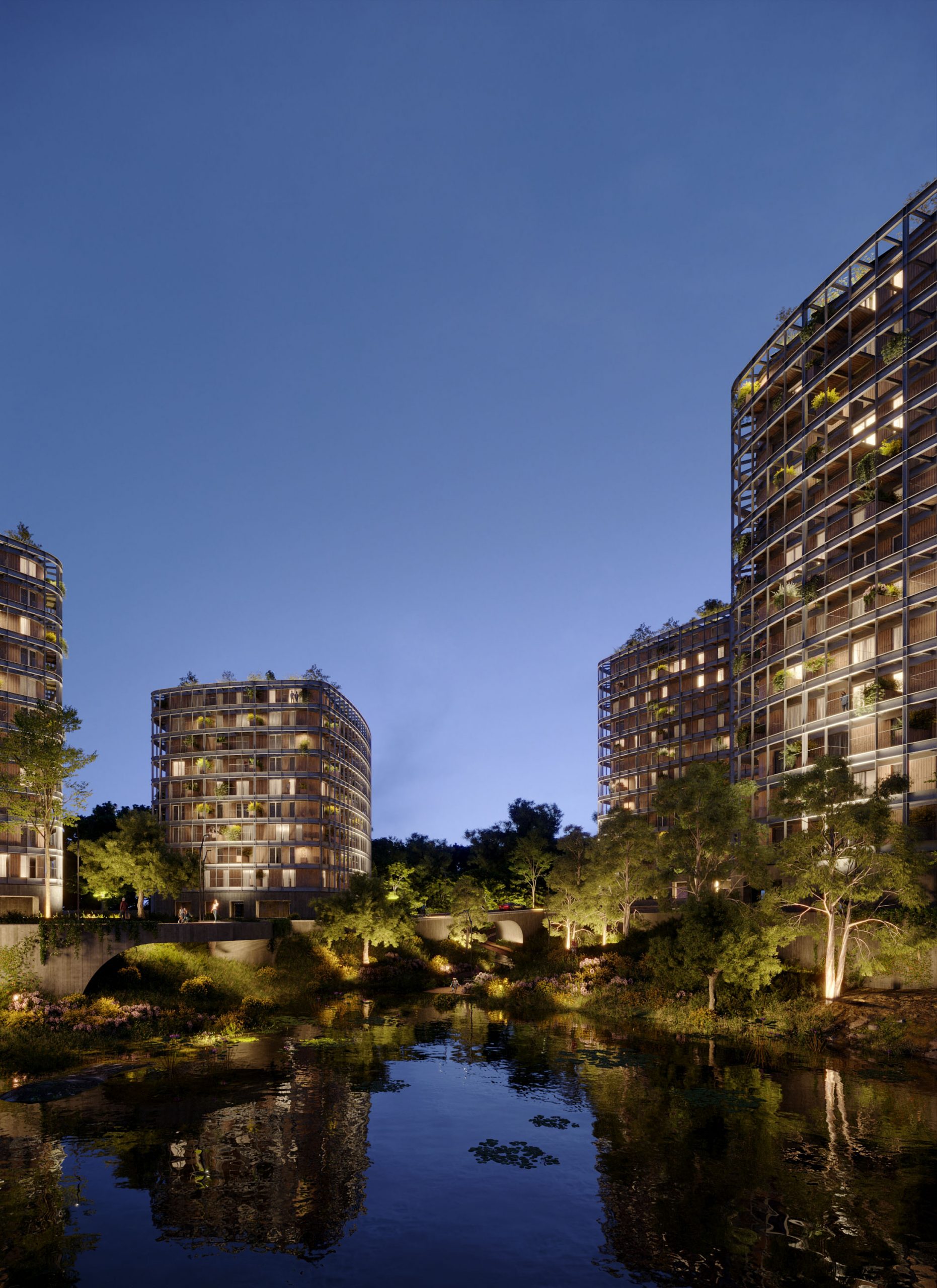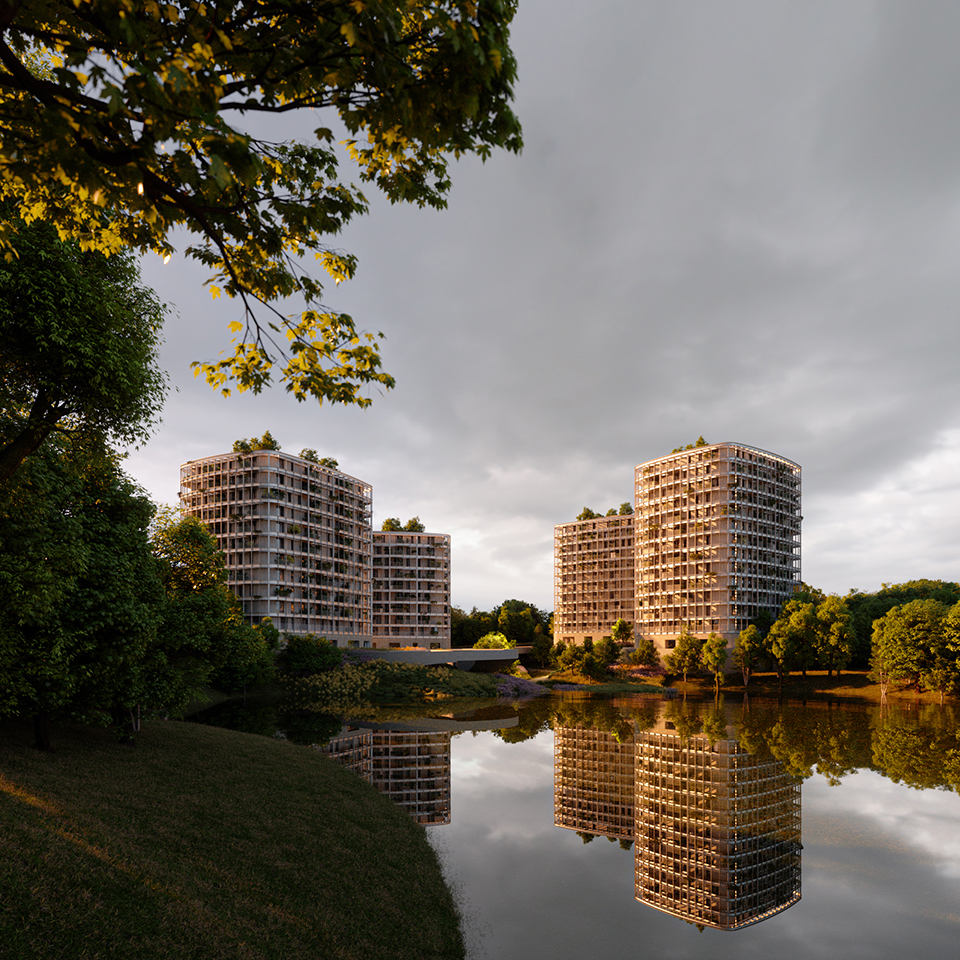 The buildings set promotes ecological and visual continuities, creating a new and permeable urban fabric articulated with the new park and the existing water plan.