Location
Bussaco, Portugal
Collaboration
LAIII,
Fusão, P4
Status
Ongoing,
Licensing
The intervention covers Quinta do Viso, an extensive landscape and architectural structure contiguous to the Mata Nacional do Bussaco, the natural and cultural heritage candidate for classification by UNESCO, possessing an outstanding biodiversity and environmental quality. Its architecture is the result of Emídio Navarro's wishes, who invites renowned artists and potters, to form a special and original revivalist universe, markedly romantic, punctuated with a house, lake, greenhouse and wine cellar and surrounded by woods, orchards and vineyards. Reconciling orographic and hydrographic values, the project triggers three larger environments corresponding to the hotel, the spa associated with the existing house and the restaurant. Smaller environments associated with the pool are also added, among other recreational uses.
The existing property, spatially developed around an axis dominated by the void of the courtyard and the tower, richly decorated in lush claddings and finishings, receives common social uses that rest on a podium that levitates and frees the topography. Added and centred with the existing conditions, it connects to the body intended for rooms, broken and generated by the topography. The inherited natural and cultural heritage exuberance gives rise to a strategy that asserts itself with discretion and circumspection. To the previous unit, installed with the logic of better use and staging of space, new functions are added and transformed with an apparently sequential and natural logic. Vertical and horizontal connections create the necessary flows and motivate the creation of small buildings and recreational facilities added to the existing ones.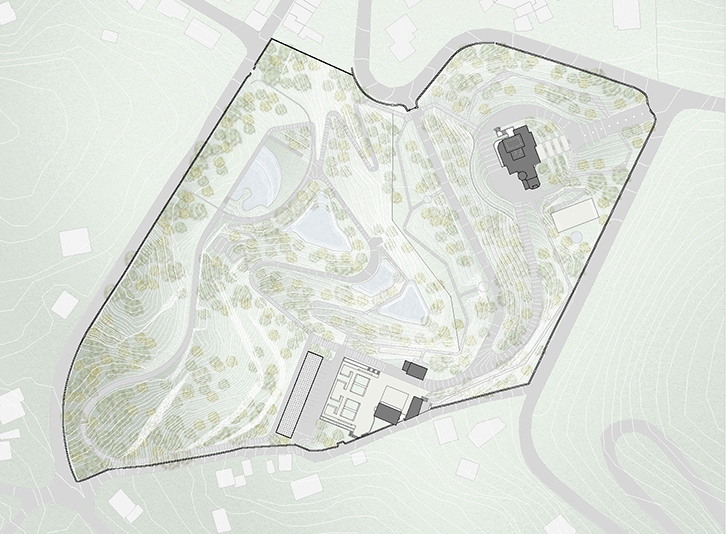 The new program avoids competing with the Chalet and the Garden. On the contrary, the idea was to try to hide everything in a simple incision in the landscape.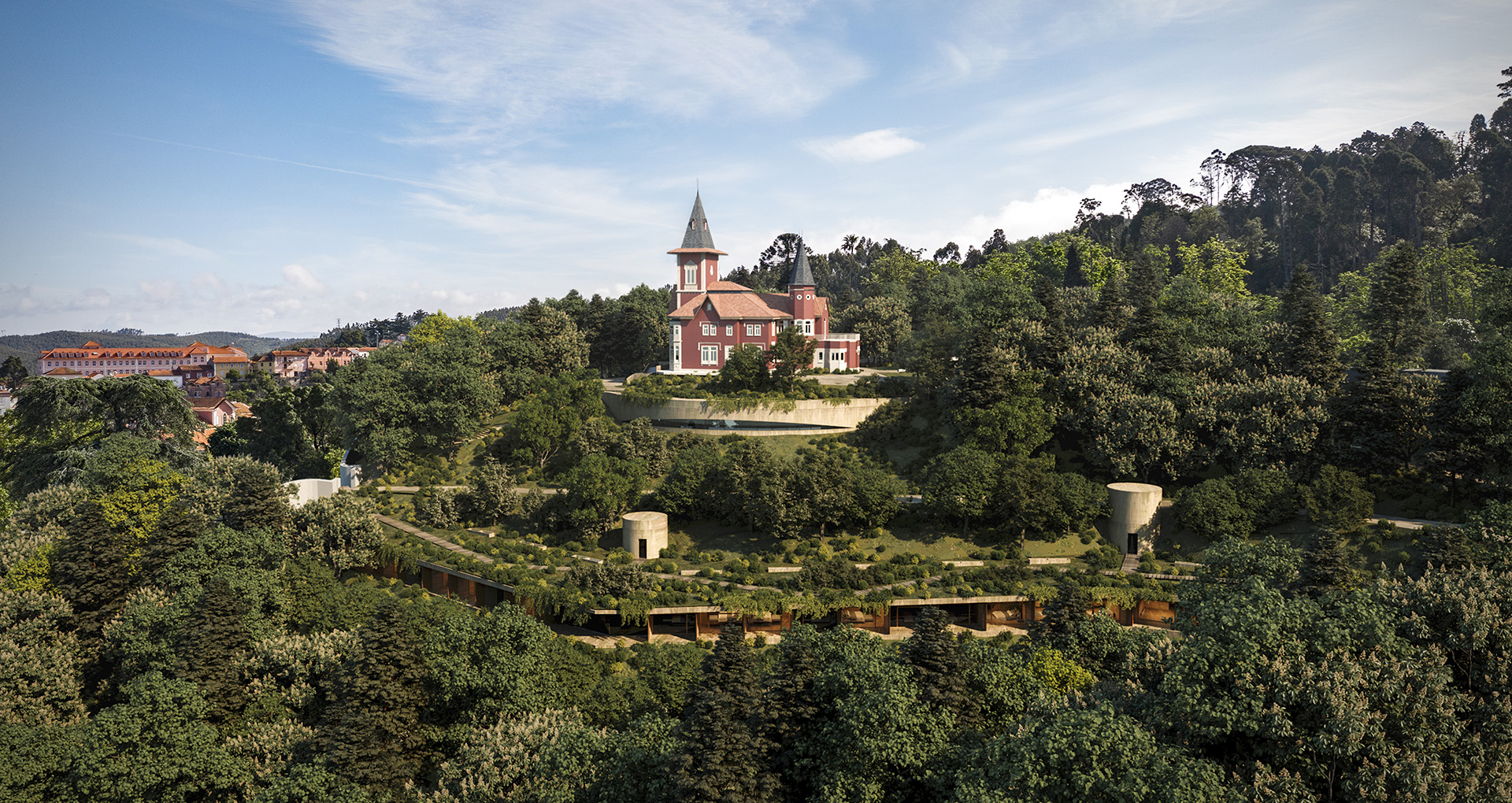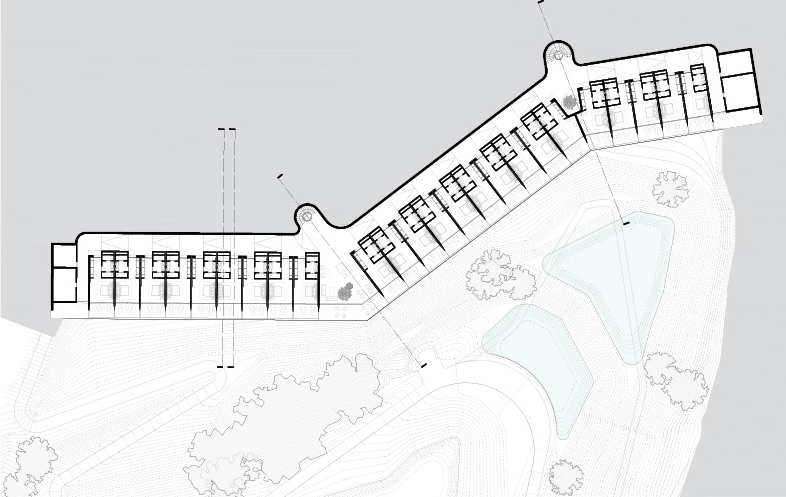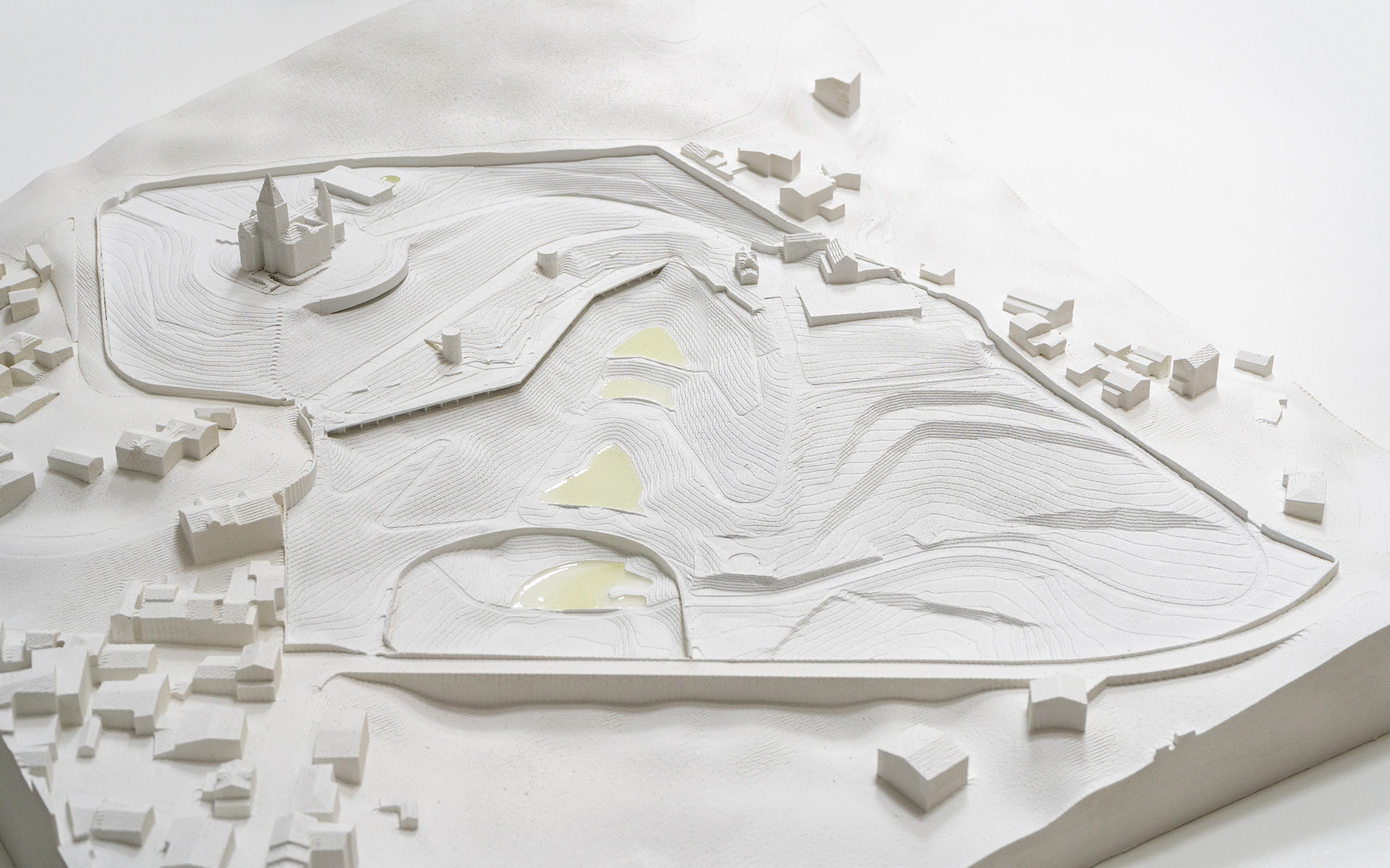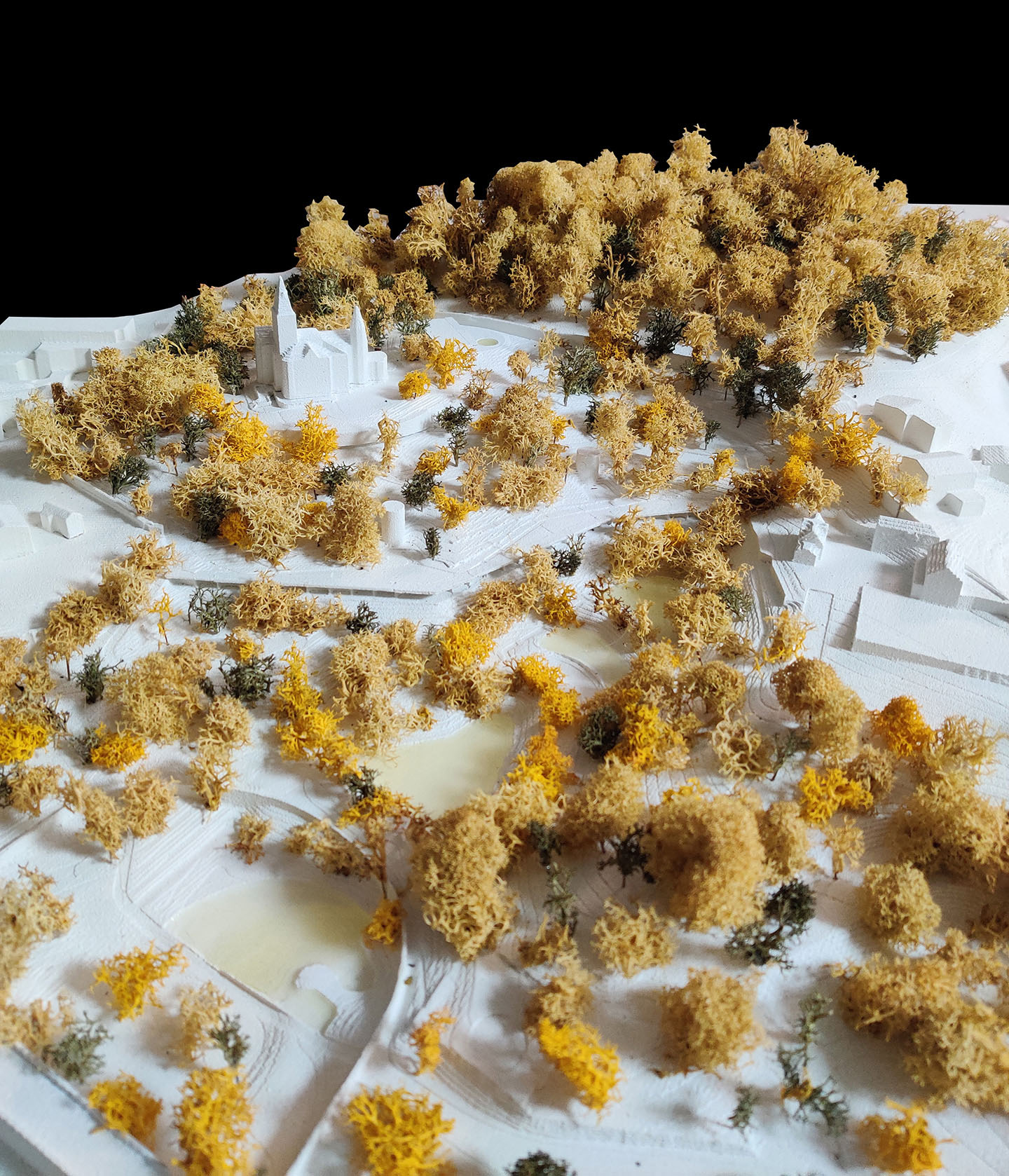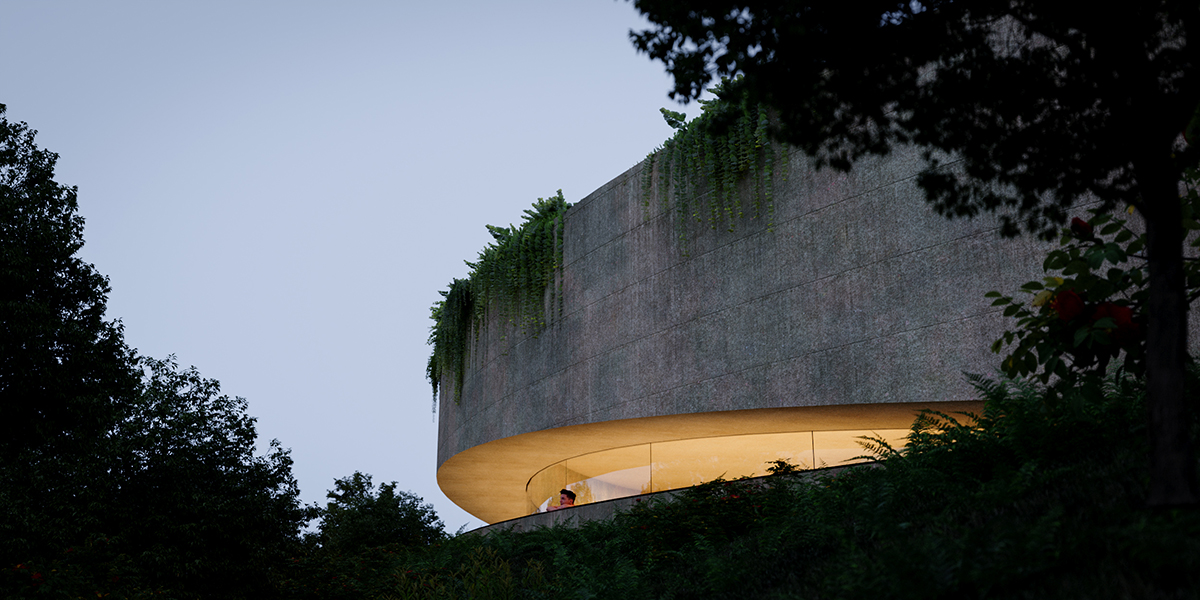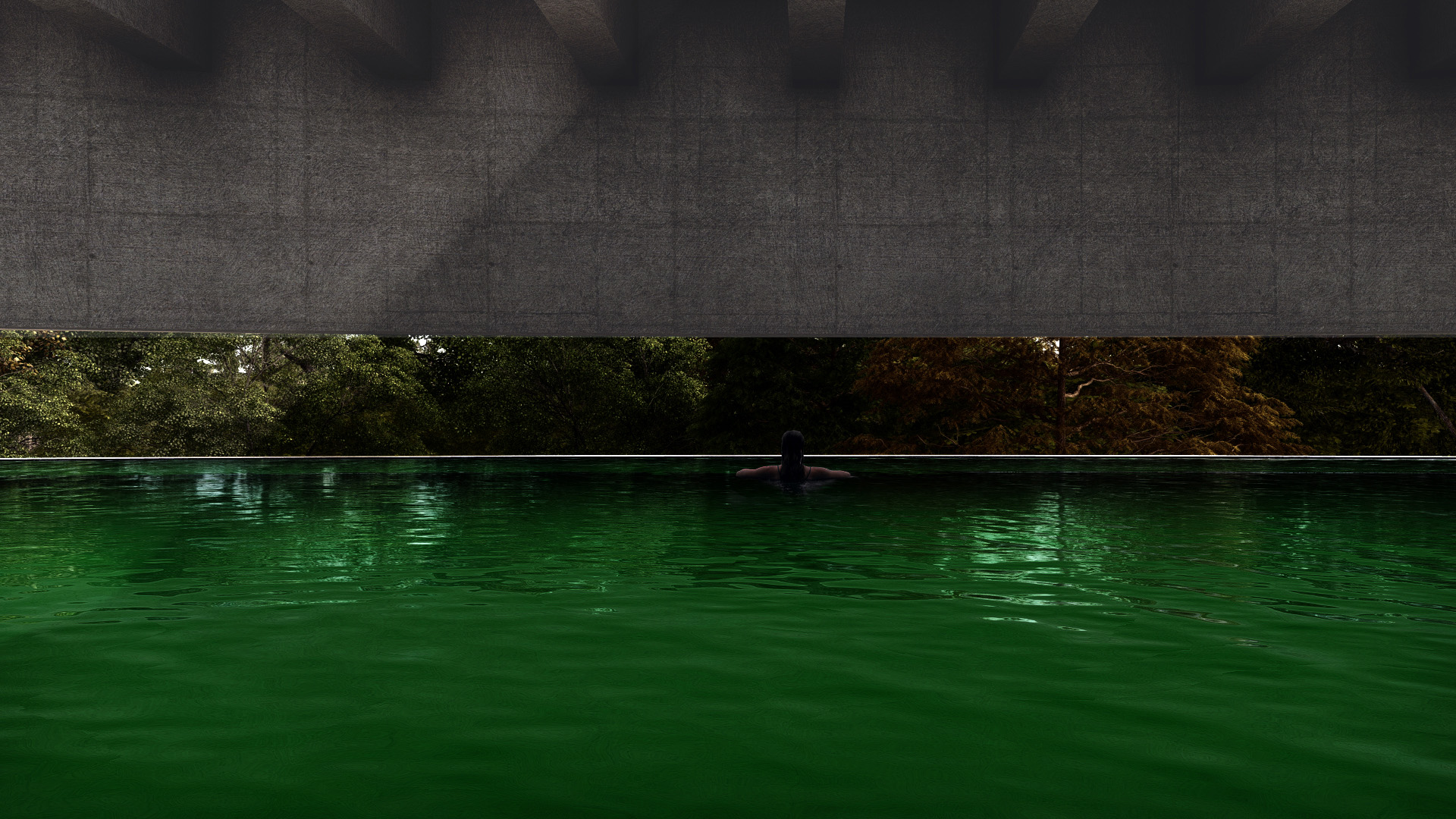 After visiting the site and being blown away, it was impossible to refuse to intervene in such a special and unique place.