Casa D. João III
House
2018
Collaboration
LAIII, Fusão
Status
Ongoing,
Detail Design
Dwelling's construction and deconstruction
The renovation and expansion is integrated in the affordable neighborhood of Marechal Gomes da Costa originally designed and built between 1947 and 1950, according to the ideals of the garden-city of Ebenezer Howard, such ideals here visible in the garden of Largo D. João III and in individual yards of the allotment. Faithful to the twinned half of the isolated volume, the mutation results from the enlargement and subtraction operations capable of creating larger or smaller isolated environments — patio and lobby — that take advantage of the diversity of contiguous extensions to enclose these spaces. Marked by fluidity, the design strategy assumes a contrast between the fusion of common spaces and the fragmentation of rooms. The dwelling uses the three free fronts to multiply the possibilities and capacities of the uses, mainly in contact with the voids created by the modelling and management of the plot.
The added volumes move and provide collective extensions anchored and triggered from the vertical and central circulation that serves as a pivot. Respecting the volumetry responsible for the unity of the morphological and typological ensemble, the transformations are projected and shot through with contemporaneity. The vertical and horizontal windows reveal the desired freedom by the spatiality and unity of living. The previous rigid and static construction is now opposed to a fluid deconstruction with spontaneity that approaches uses with crossed and prolonged interior perspectives. This expansion of the scale is also confirmed with the large openings and proportions that contribute to this domestic experience.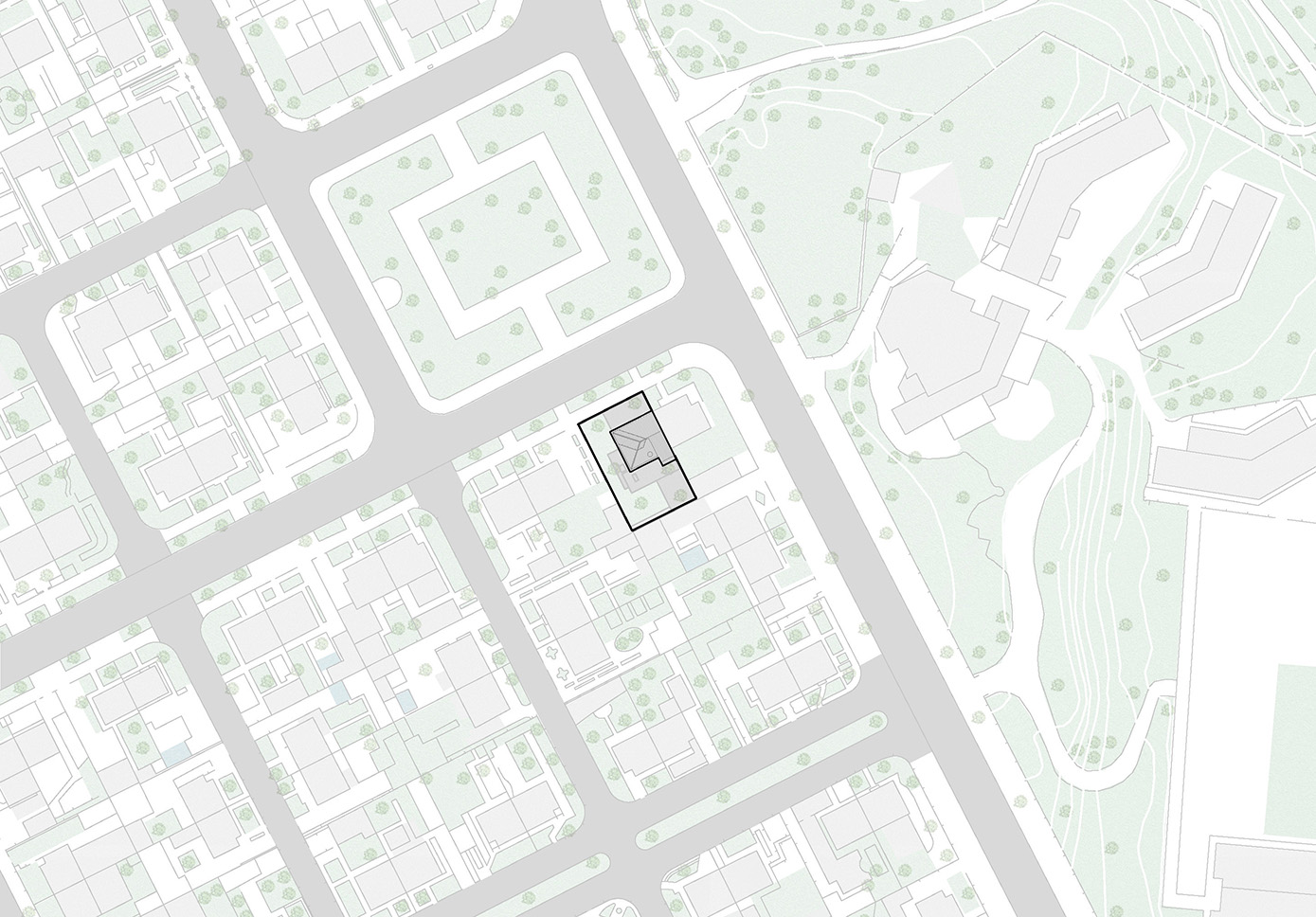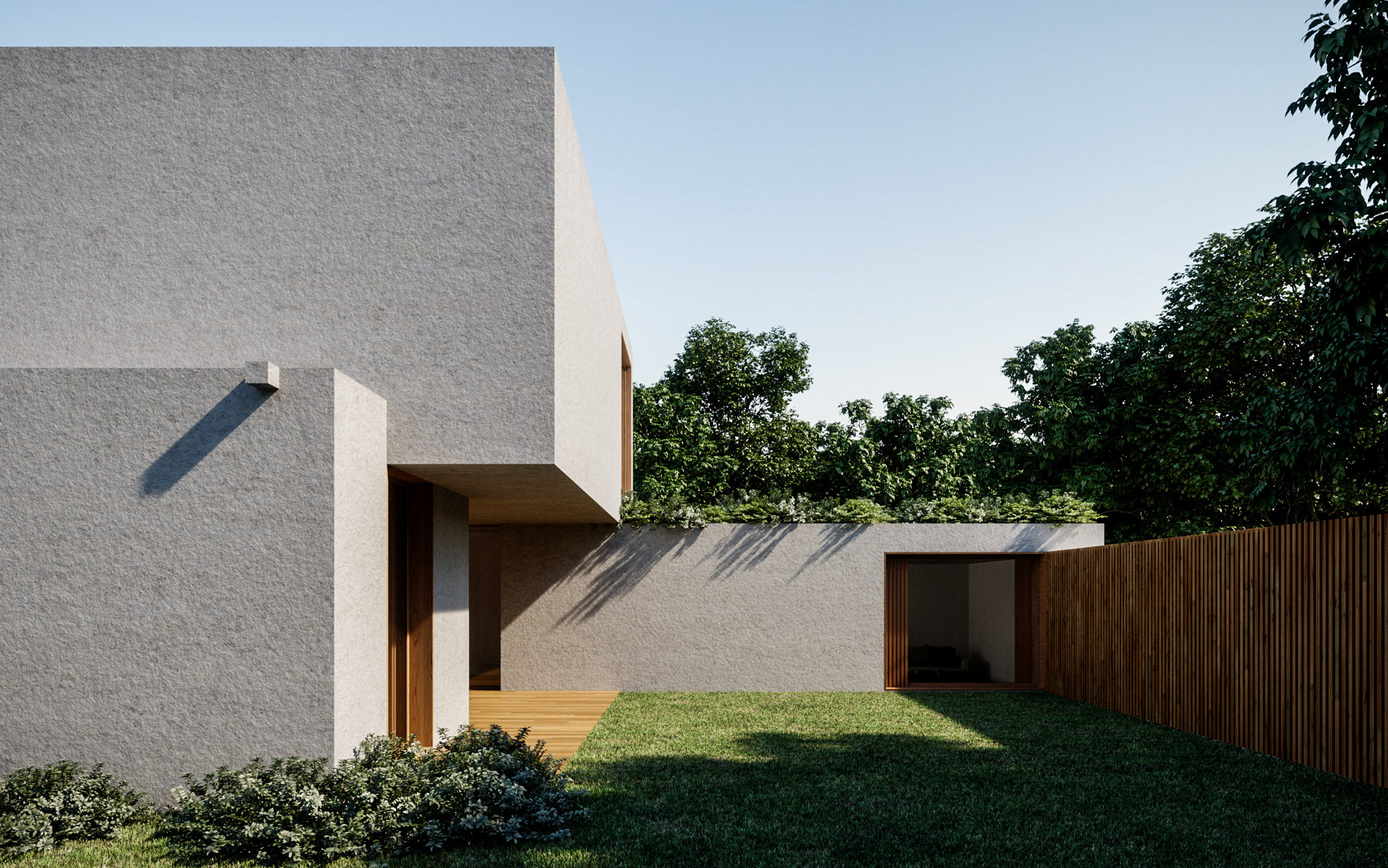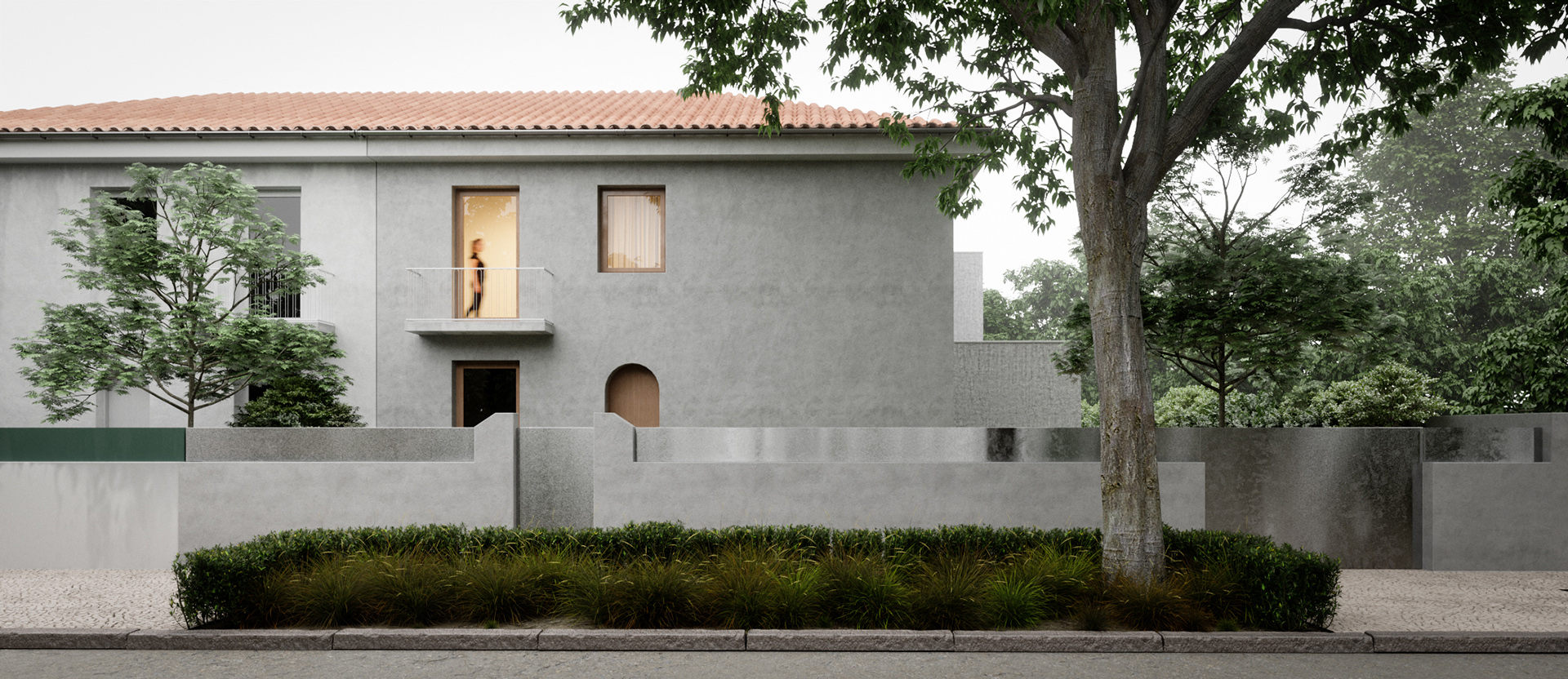 Respect for the existing condition, recovery and adaptation of new housing features in a very limited space. A new reflection on the theme box over box.