Collaboration
LAIII, Fusão
The Technological Support Center for the Metalworking Industry (CATIM) is part of a campus dedicated to institutions of technological training and research, business administration and management. The matrix for the implantation and organization of volumes follows a North-South axis, regulating diversity and formal disparity in a single intervention. An orthogonal and residual rectangle solves the given program assuming a black box, dominated by the abstraction and affirmation of its textured language and referenced in the industrial universe it evokes. Between rationality and spatial versatility, the layout of uses and purified forms bet on the idea of flexibility and evolutionary sustainability.
The ground floor plan, with public social and institutional programs for reception, representation and training, reconciles the central and axial atrium and courtyard with the auditorium and the double-height laboratory nave which together invade the subsoil for infrastructures. Spaces for laboratory and experimental research are located on the upper levels, symmetrical to the patio. The idea manages opposites, alternating between the more and less dense scales, between the tops and the centre, between the laboratories and the atrium or patio. Superior watertight laboratories crown the volume, implying the fifth elevation, important for the definition and implementation of the translucent black box similar to a technical instrument or equipment that balances between the upper densification and the lower levitation, between the closed volume and the fluidity that travels the soil with apparent continuity.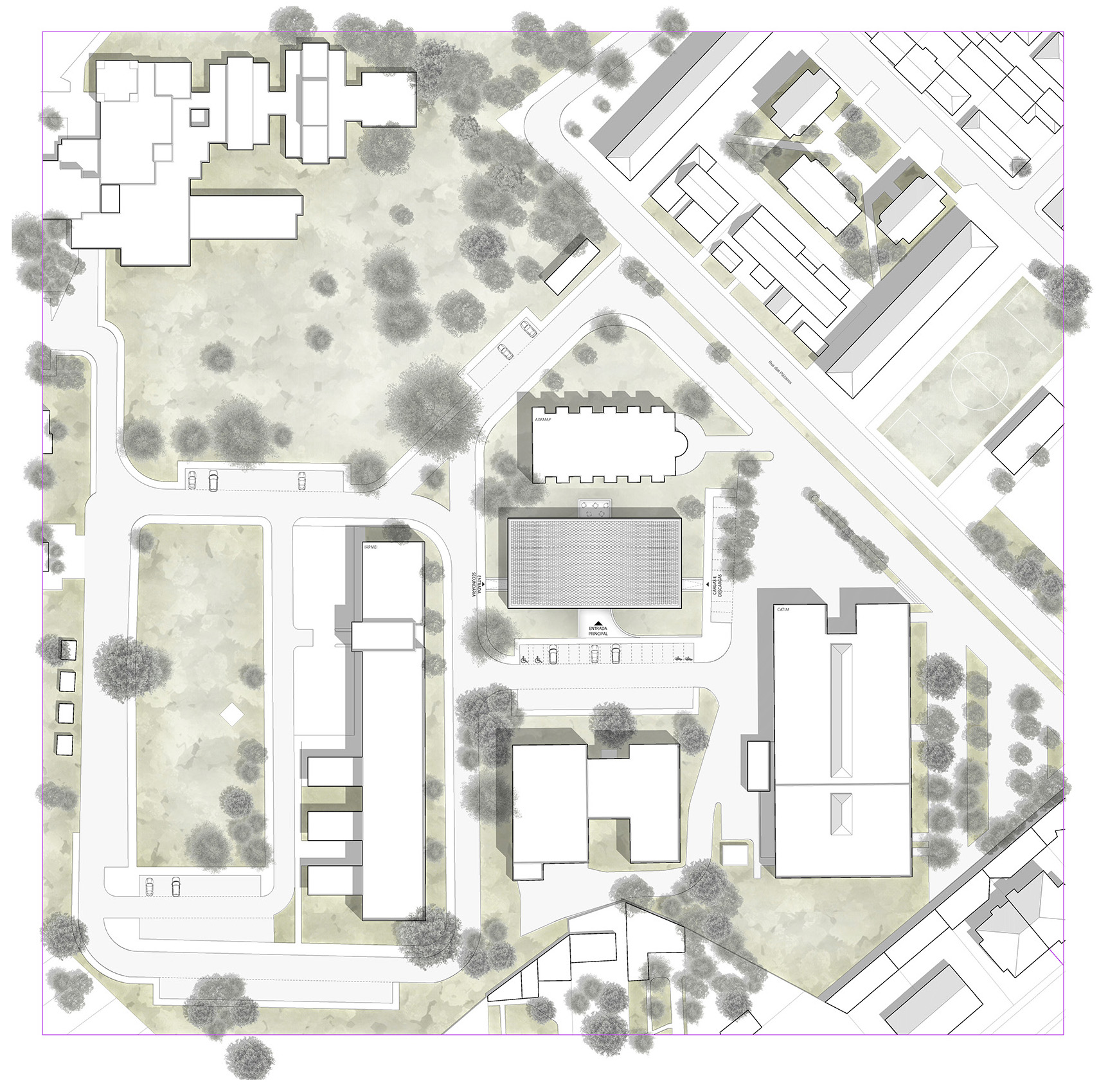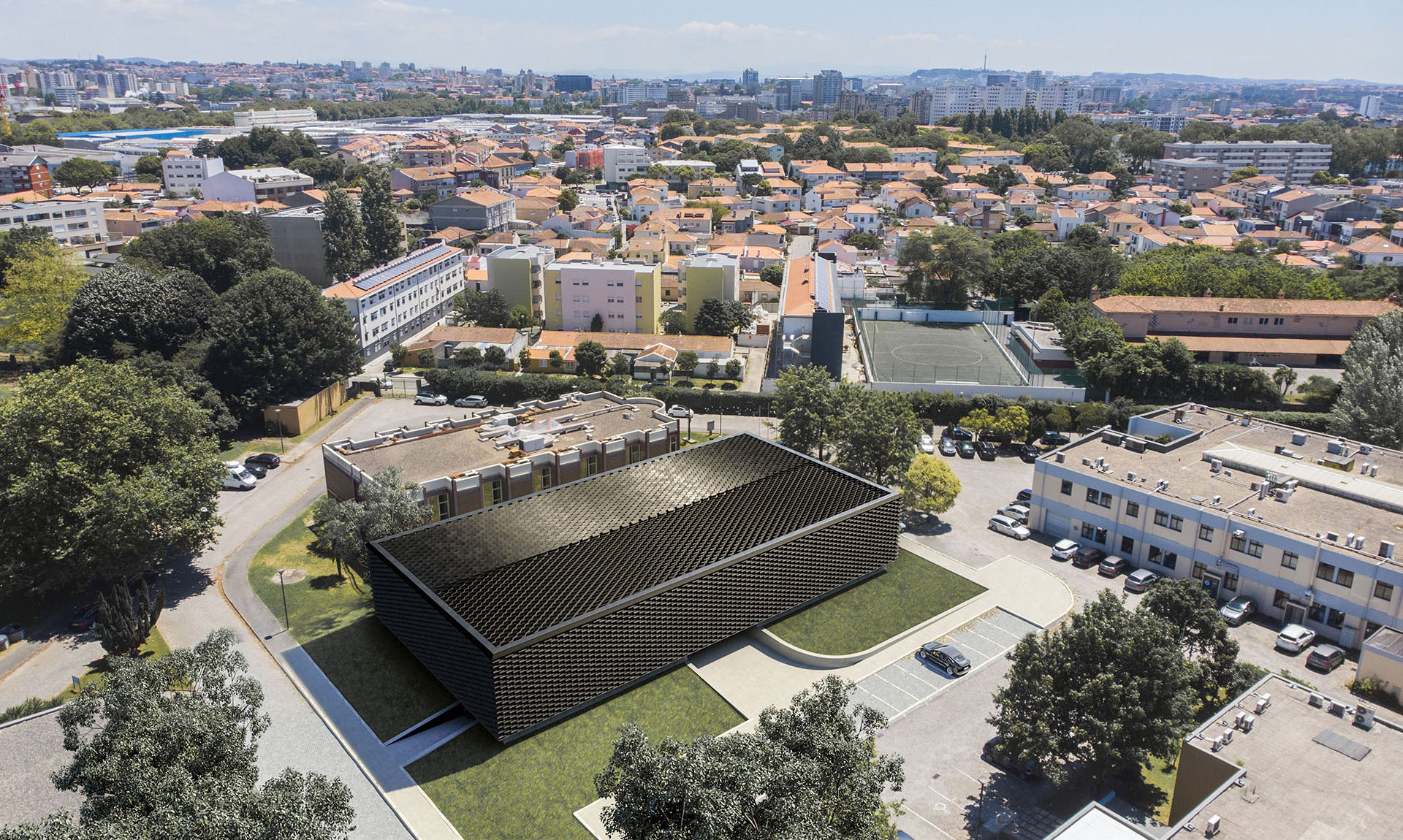 It was important that the proposal could be both traditional and evocative as well as contemporary and avant-garde. Furthermore, it was interesting that this same skin could leverage the current conditions of knowledge and technology to create something sustainable and efficient.

Concept Diagram,
Approach & Development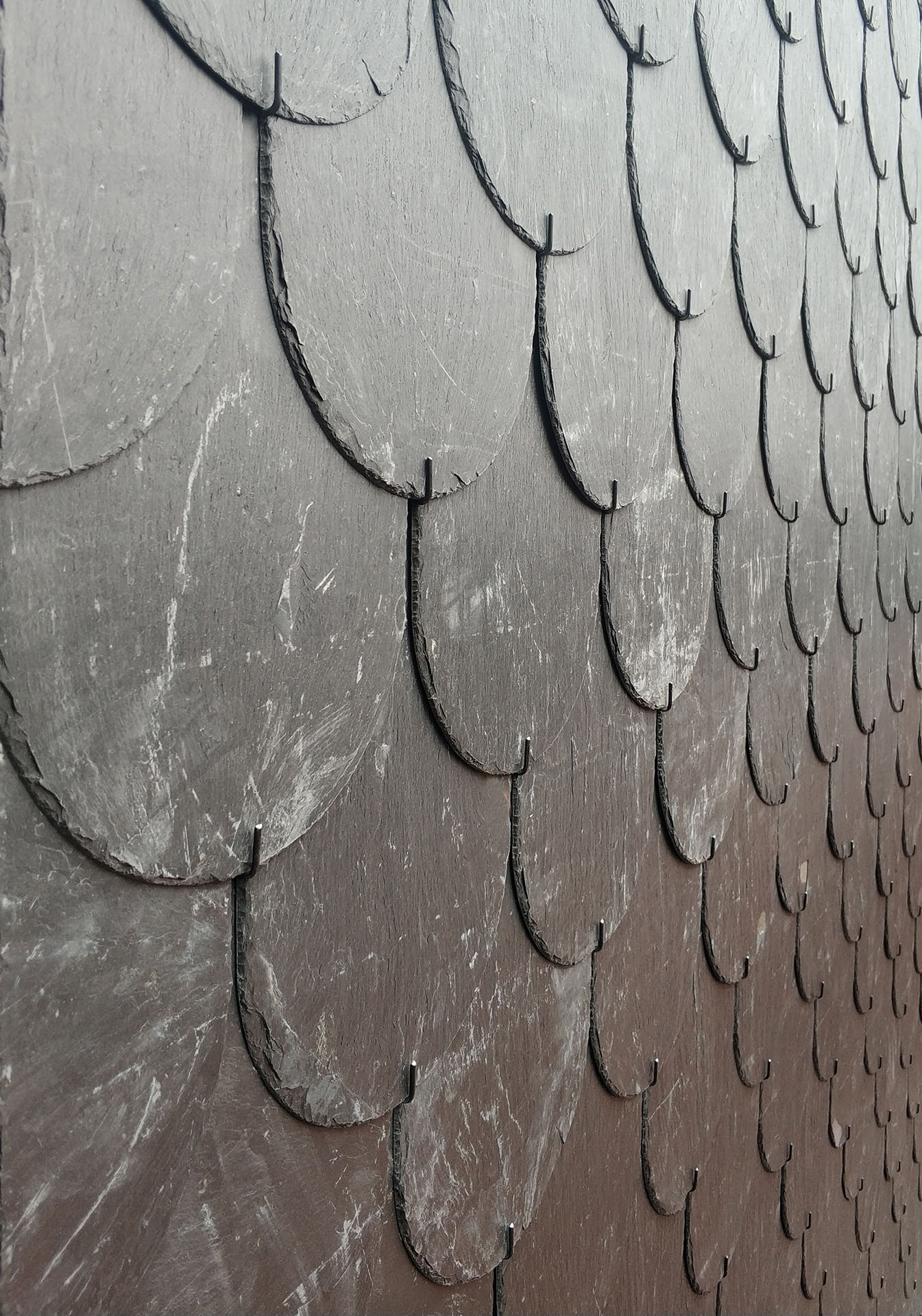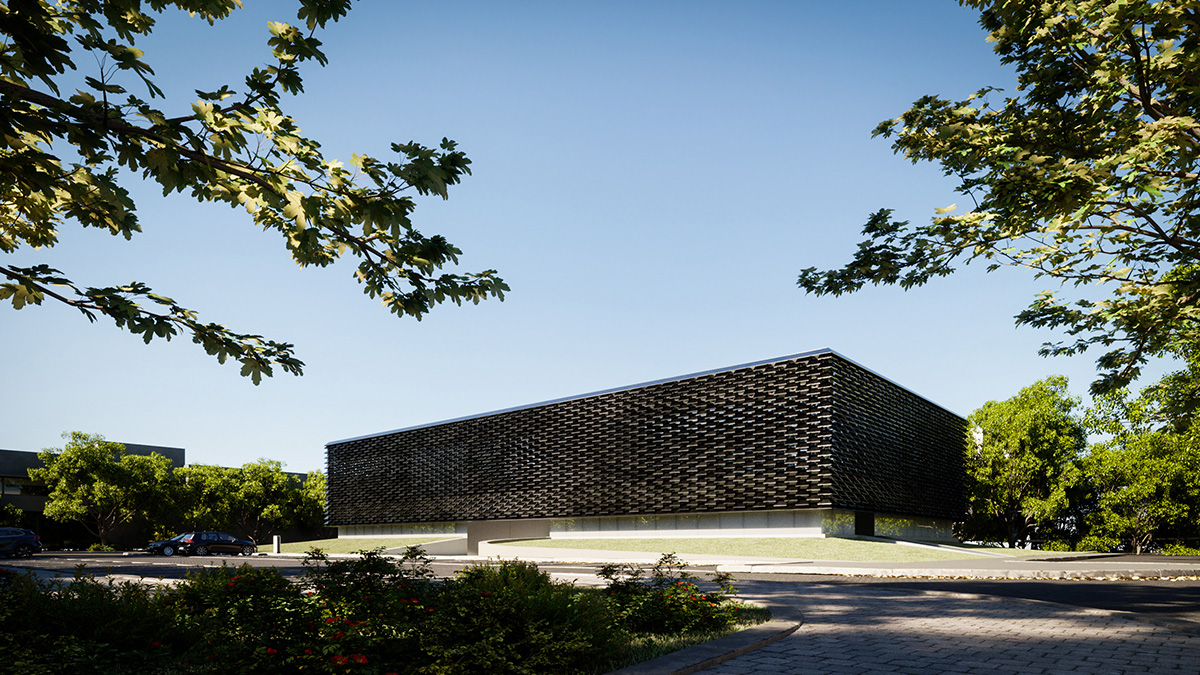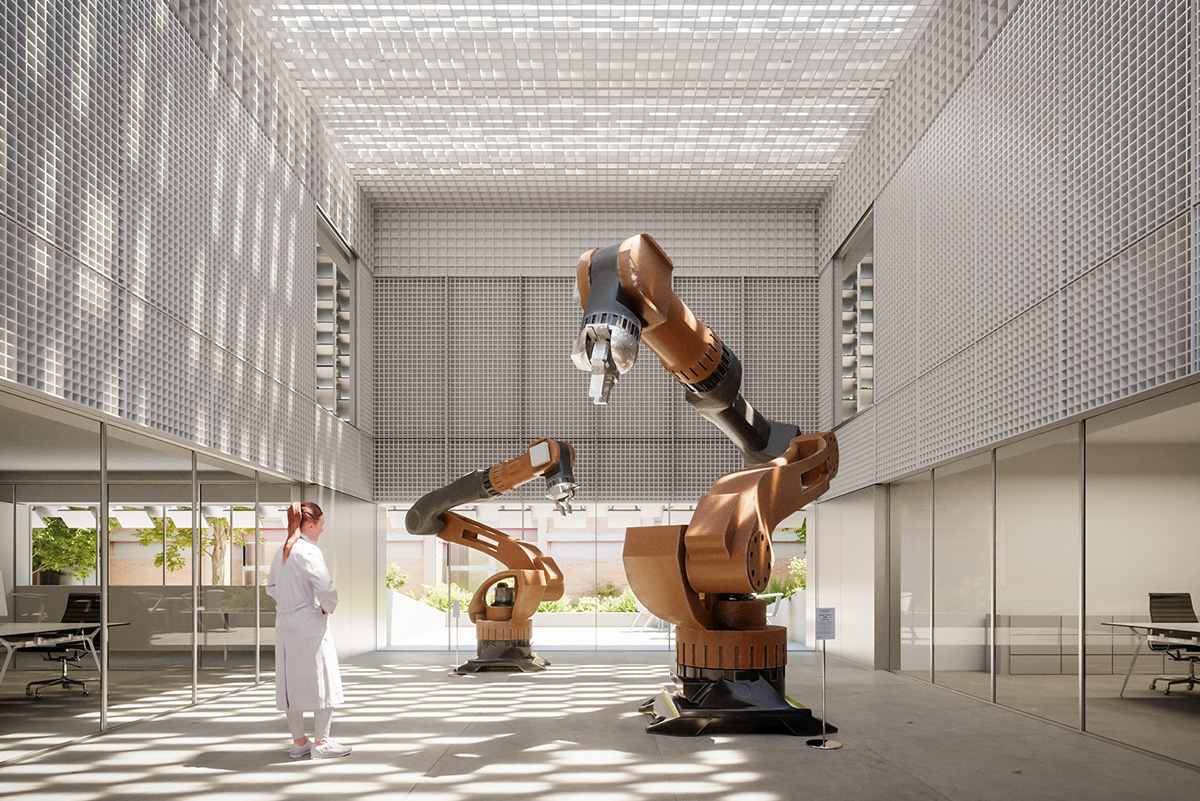 The proposal is conciliatory and can be defined in a few words: a pure, ornamental and evocative volume that floats over the anonymous garden of the place.