CCB Extension
Cultural, Hotel
2019
Location
Lisbon, Portugal
Collaboration
Mir,
Fusão, P4
Type
Competition,
1st place
Classical and rationalist evolution
The intervention observes the three phases of the five designed for the Centro Cultural de Belém, destined to receive the first Portuguese presidency of the then European Economic Community. Therefore, it completes the urban and architectural ensemble set by the idea of Vittorio Gregotti in the international ideas competition that took place in 1988. The monumentality of the place requires managing the architectural proportion and the symbolic and metaphorical figuration of a culturally and historically notable environment. The role of architecture is further enhanced by the lighting and exposure of the riverfront facing south. To the existing areas of cultural character, services capable of monetizing and sustaining the place are added, namely module 4 — hotel — and module 5 — offices and complementary support services.
The action restores important urban and landscape balances, through stabilizing and regulating geometries with a vigorous public and playful space. The formal patterning and material standardization that run through the various scales of the volumes are animated by episodes of distinction and spatial exception and contrast with the organicity and artificiality of the exterior gardens and mineral spaces. The language reinforces the rationality and abstract modularity simultaneously suggested by the direct surroundings and compromised by the indirect adjacencies, useful for the expression and identification of uses. Between frugality and neutrality, the classicist and rationalist Italian image resembles Giuseppe Terragni or Adalberto Libera in the desire that is both representative and speculative.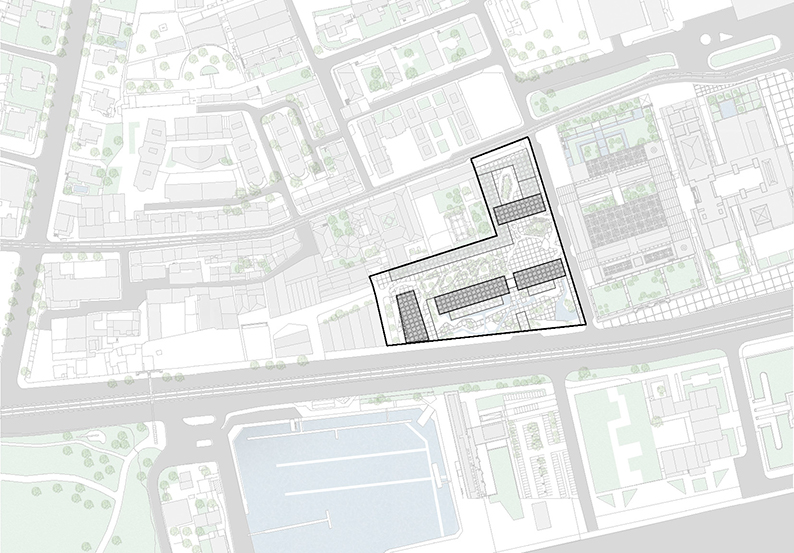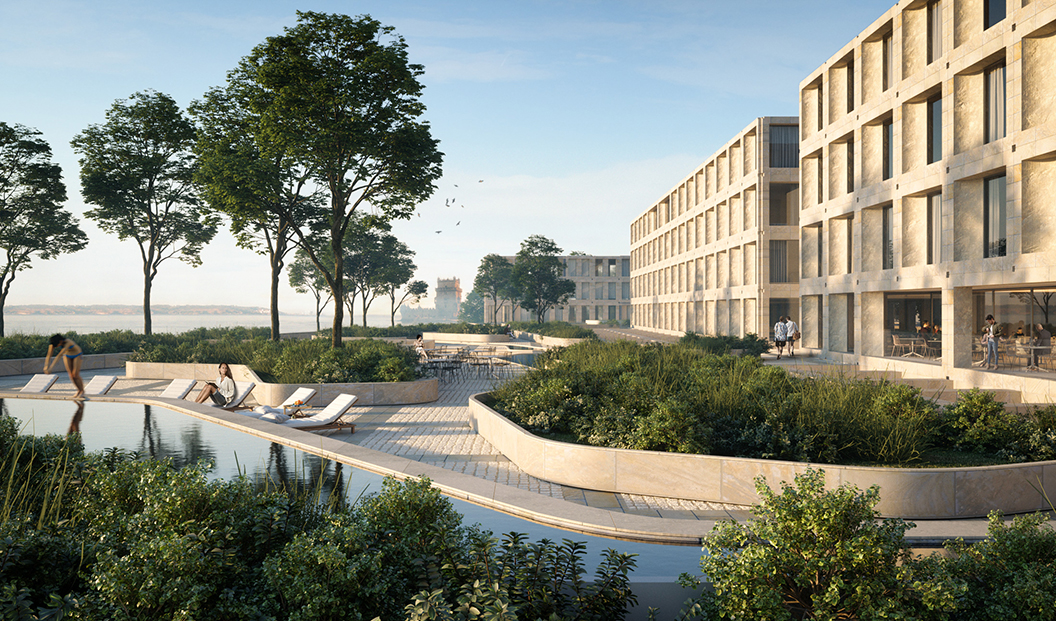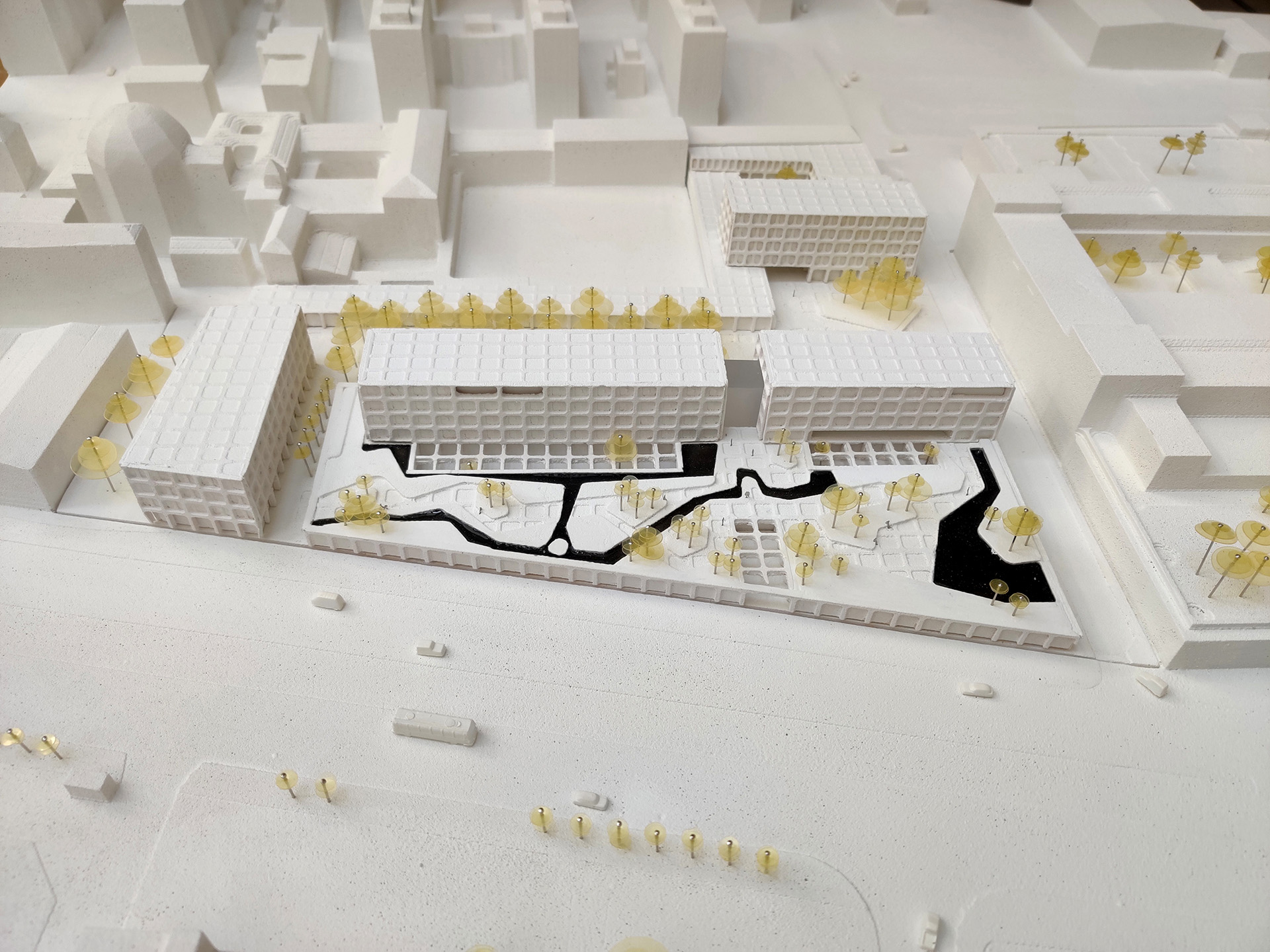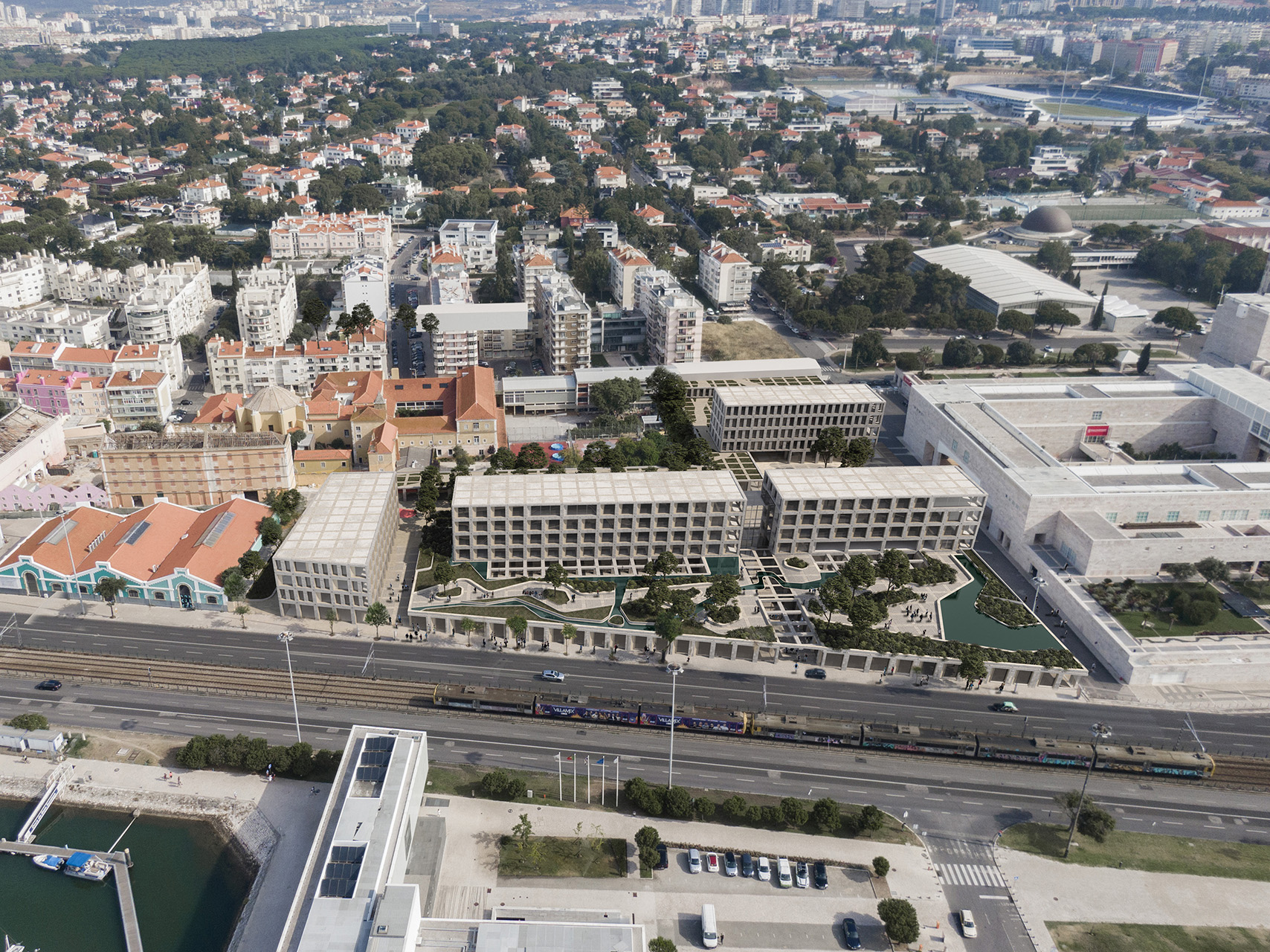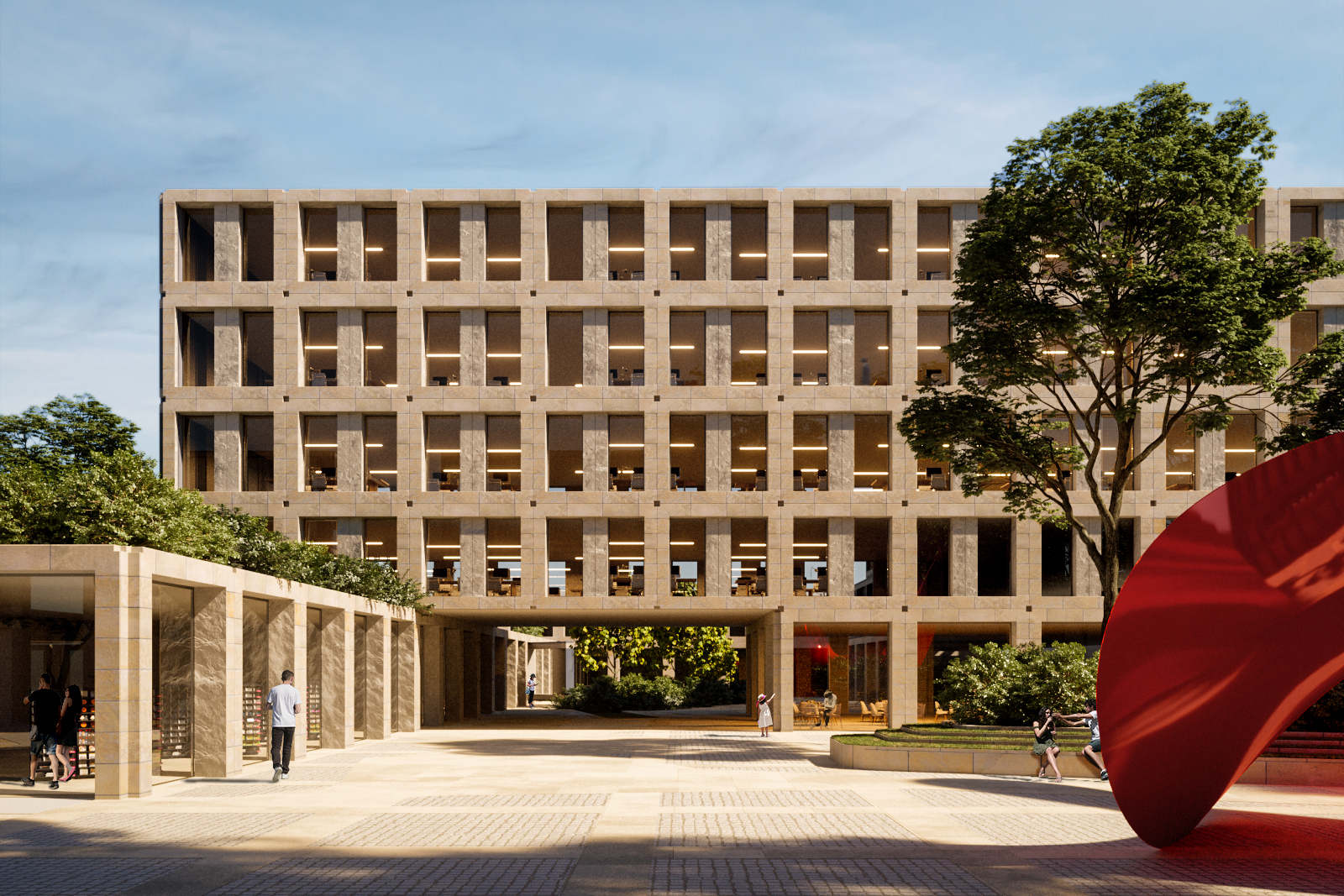 A design that seeks to innovate subliminally, in an urban context of high heritage importance, where consistency and sequence are paramount.