Douro Hotel & Winery
Hotel
2019
Location
Tabuaço, Portugal
Collaboration
Volta, Eleven,
Fusão, P4
Type
Invited Competition,
2nd prize
Perpetuation and promotion of the landscape
Exposed over the Alto Douro Wine Valley, a World Heritage Site in 2001, the hotel and winery emerge from the ground, extending the peak where they settle and fulfill the adjoining terraces, using a mechanism of mimetism and fusion with nature. From the demolition of the existing volumes of Quinta de Santo António and the preservation of a chapel, paths and walls that inform a cylinder that observes the landscape at 270 degrees, the lower, smaller ring and the upper, larger ring are made of sections that diverge into the landscape filled with rooms to the East and social spaces to the West. Functionally, the core is intended for support uses, less in need of natural lighting and ventilation. The cellar occupies a functional and formally detached body, with its own distinct accesses.
Partially hidden, the winery fulfils technical, strategic and also landscape requirements. The two functional and formal components, physically separated, constitute a single topological and morphological unit blended in the landscape. The cylindrical geometry expands the topography on which it rests to present itself as perpetuation and promotion of the landscape. The roof is the promotion and extension of nature, led by the wavy plantation lines and the swimming pool that brings the water mirror close to the riverbed. To the existing dispersed settlement, naturally implanted by the needs of production, an opposite vision is proposed for a scheme that is capable of transforming, unifying and giving order to an exceptional place.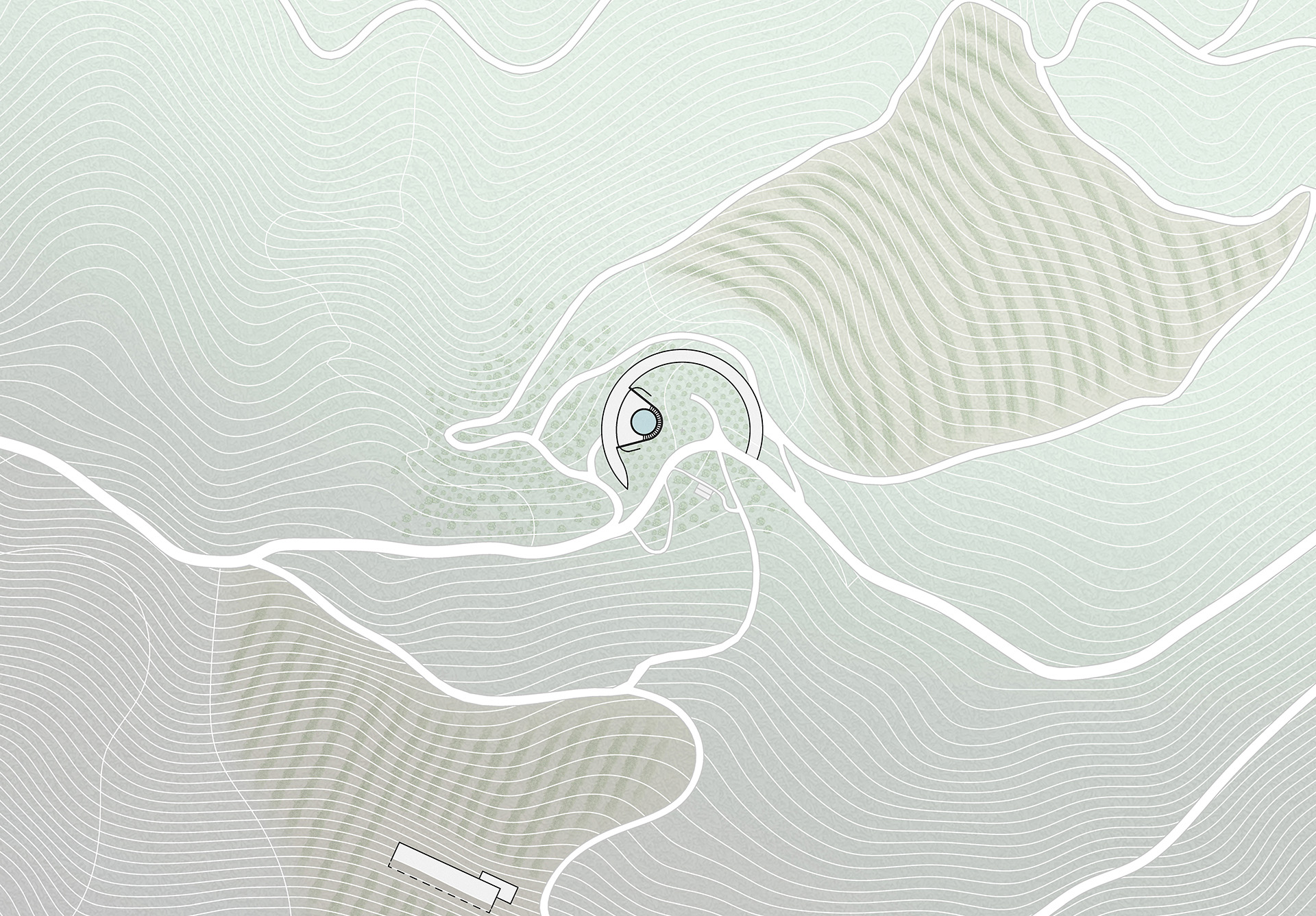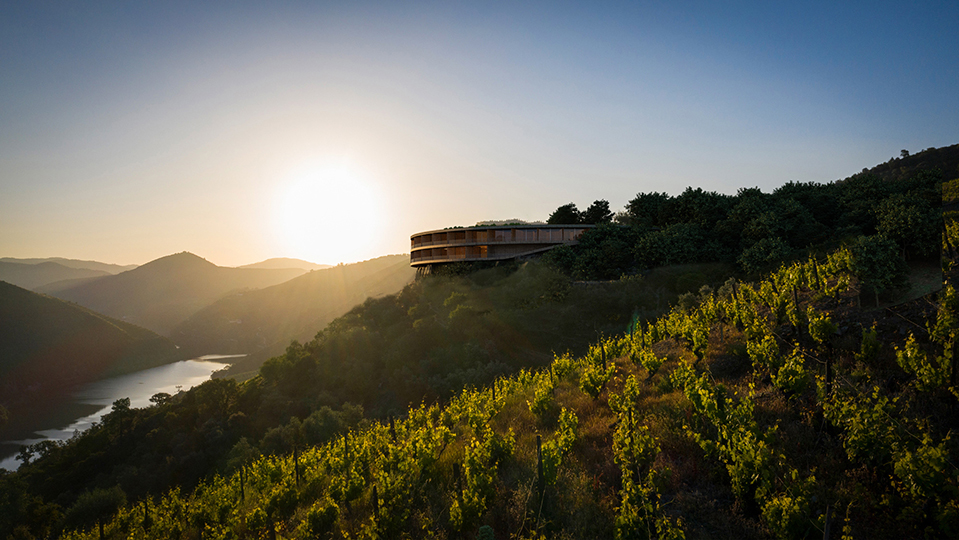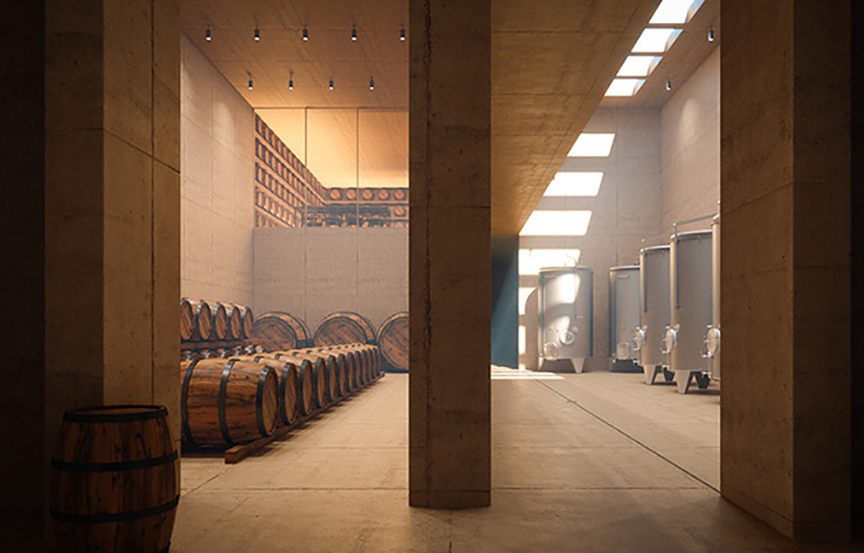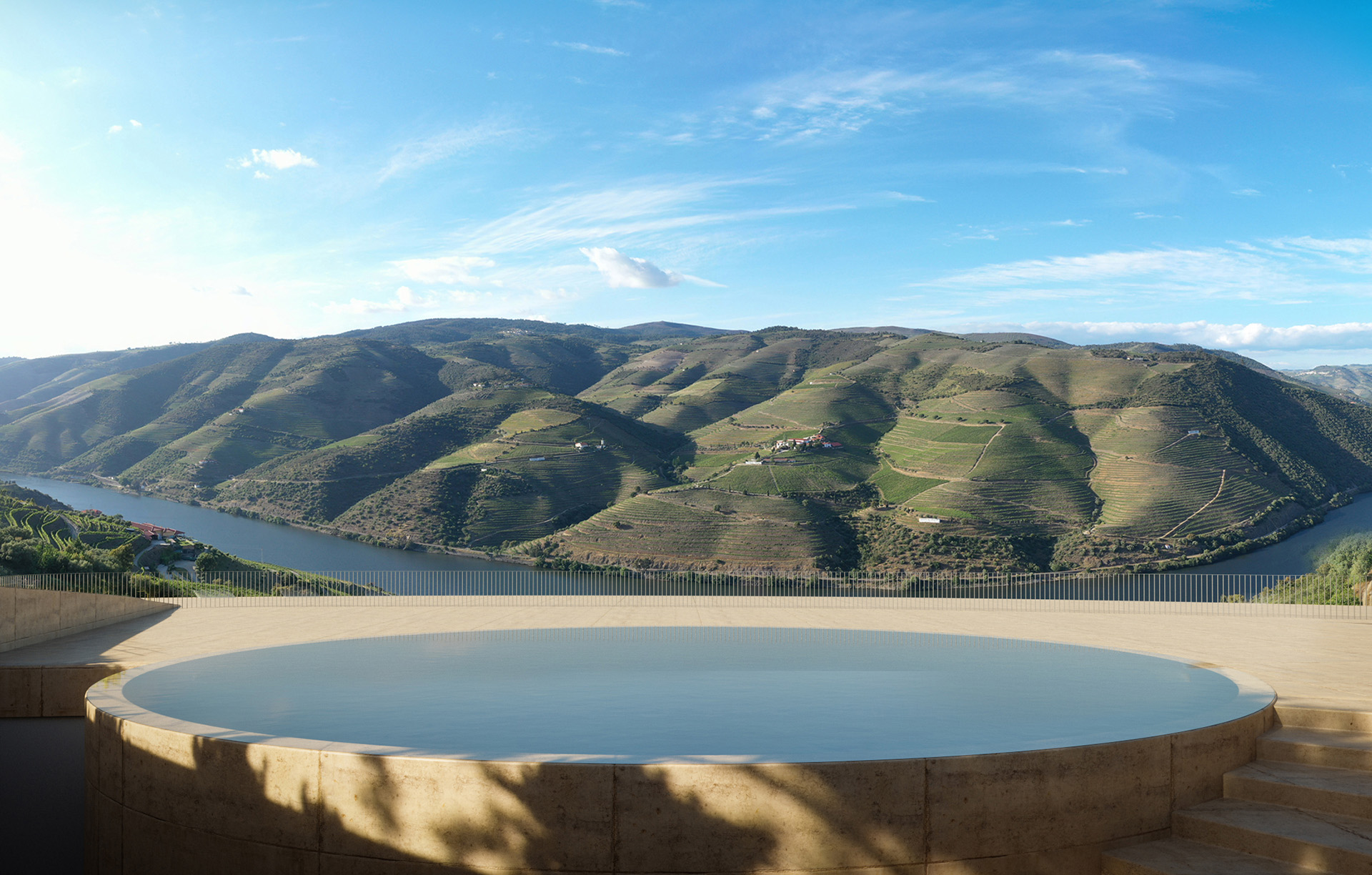 A timeless gesture, with a great dialogue with the context, without rupture or contrast in the landscape. Perhaps an icon-anti-icon manifesto?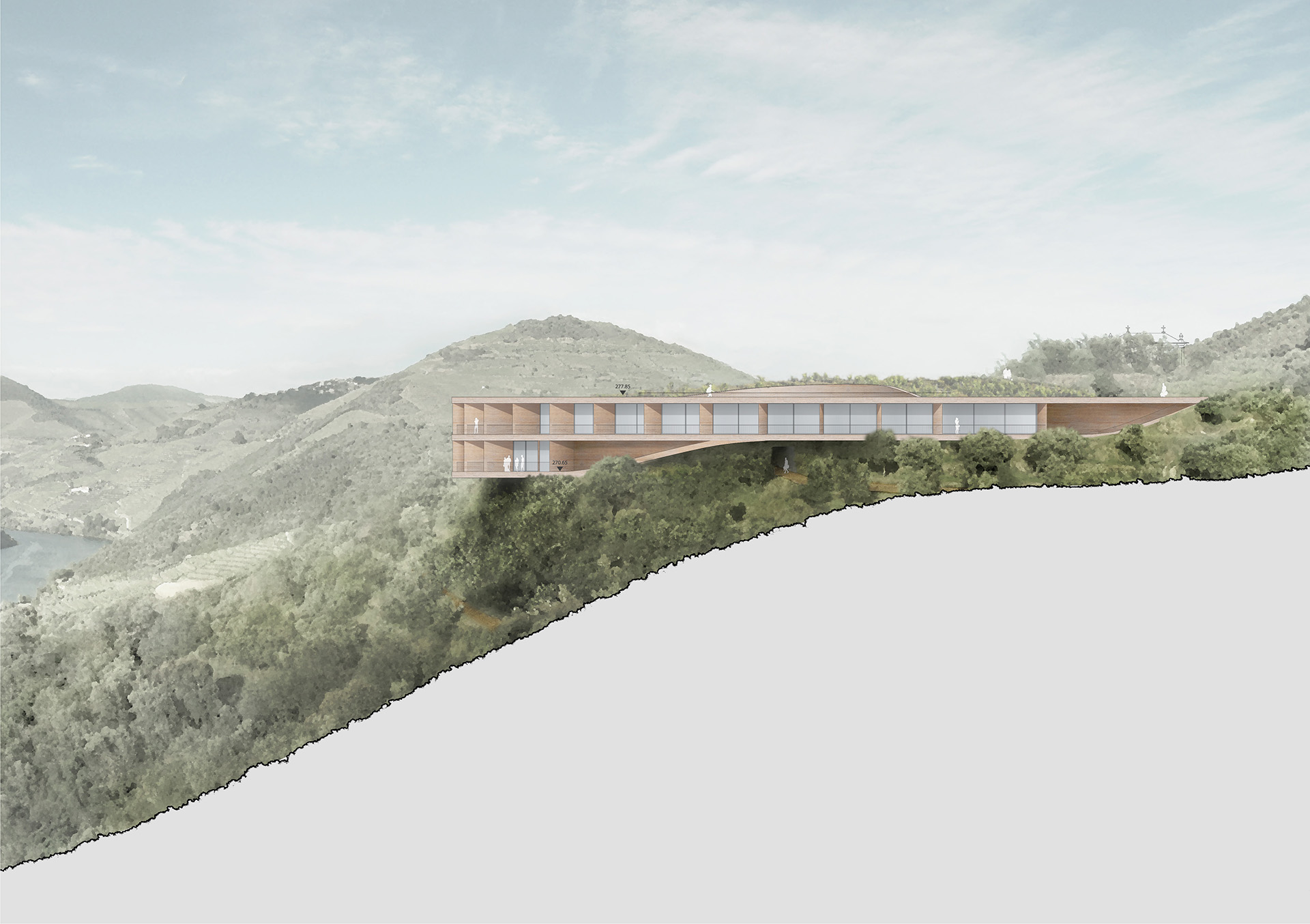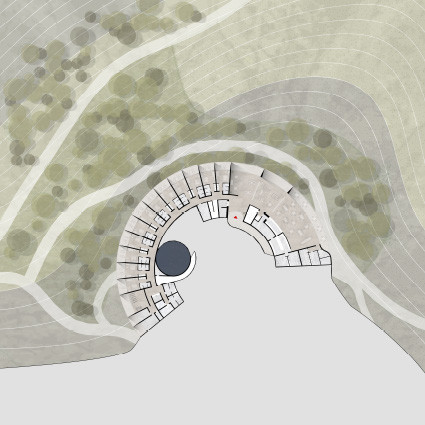 A building that is topography.
The hotel tries to find a balance between the role of architecture and respect for its context. A single gesture, simple but firm, takes full advantage of the promontory in which it is inserted.