Fábrica de Conservas
Residential, Mixed-use
2019
Location
Matosinhos, Portugal
Status
Ongoing,
Starting Construction
The former canning factory Brandão & Companhia Ltd is part of the Matosinhos Sul Urbanization Plan by architect Álvaro Siza. The unit evokes the industrial and social nostalgia of a time of intense production and connection to the sea. The vitality and quality of the interior of the block is the starting point for the construction of an autonomous language that is essential for the future users and residents. The existing and surrounding container is the raw material that generates a citadel from which, in the background, four bodies emerge that form an interior square. Thus, an operation to revamp and animate the block takes place, compensating for the generalized urban densification.
Mostly destined for services and residential uses, the volumes appear in shifting operations, similar to the pulverization of the interior of the blocks of Matosinhos Sul, the result of additions and evolution of uses over time. Several floors, from public and urban to private and intimate, passing through the service yard, triggers the diversity that characterizes the idea. The thickness of the inherited mass is opposed by the intangibility of the suspended volumes on the patio, provided by a sense of light materiality and inspired by the proximity to the sea. Elevated and diverse, they reconcile the landscape with the regulatory and restrictive conditions of the operation. The additions also create unity with diversity, in orientations and dimensions without the need for repetition.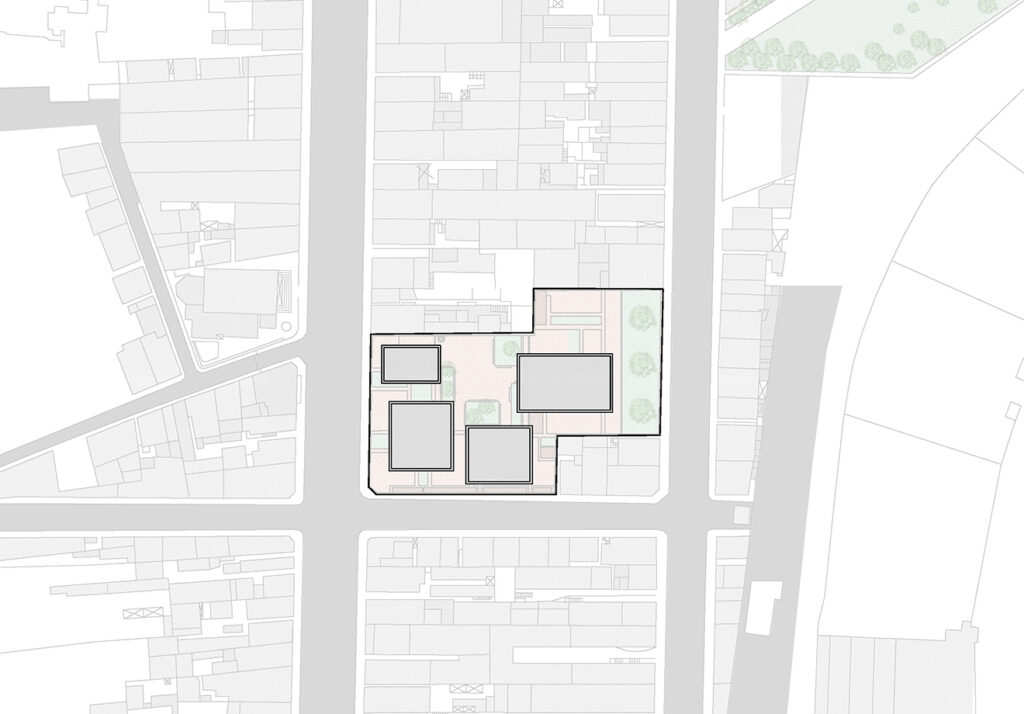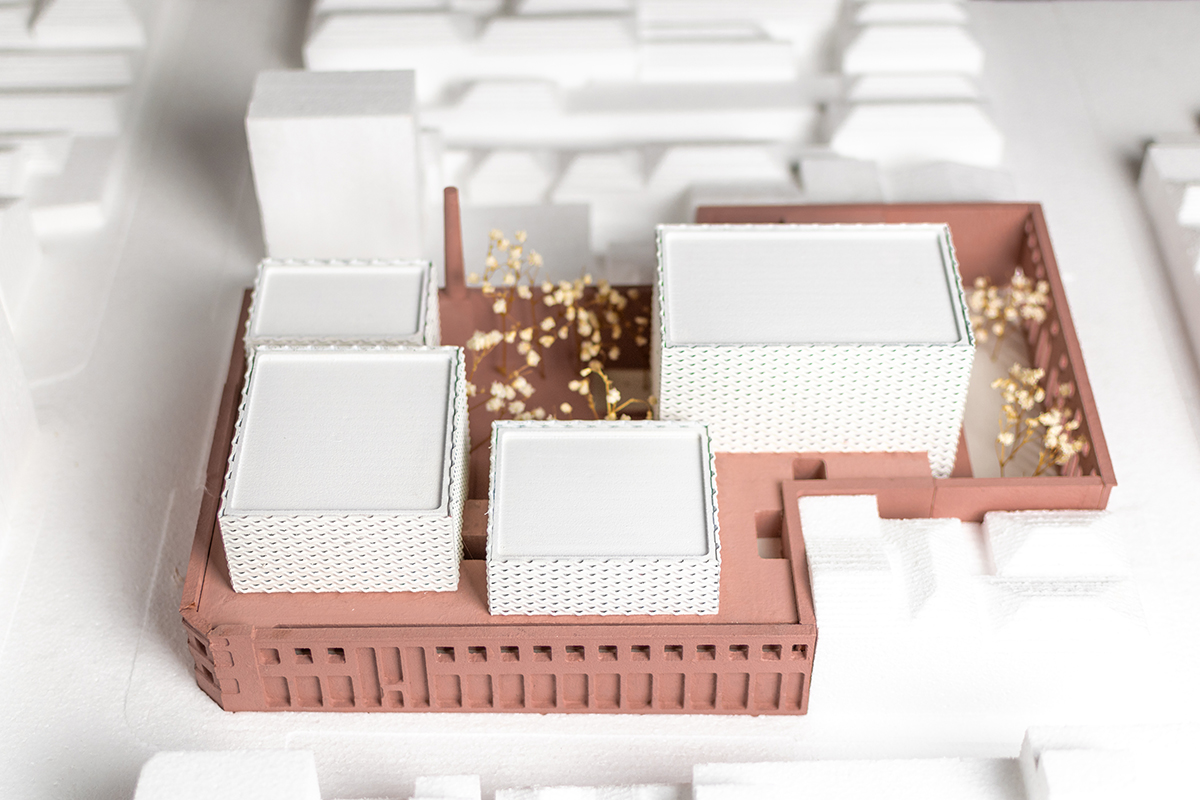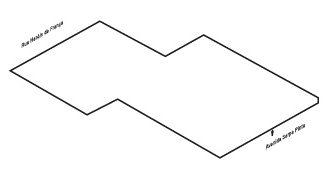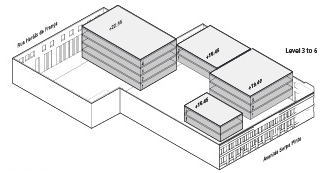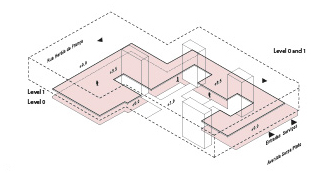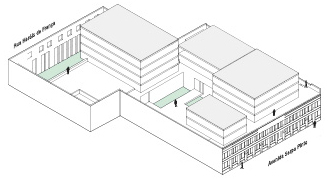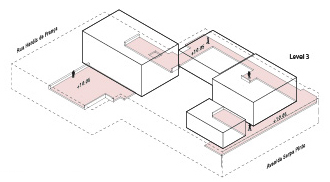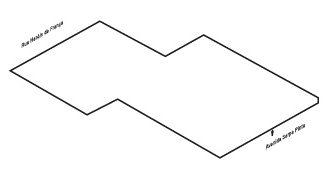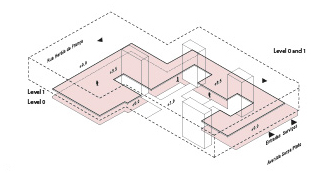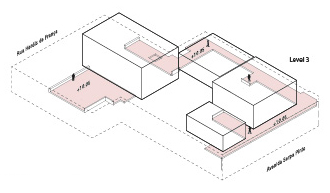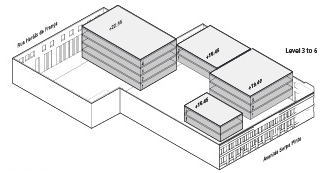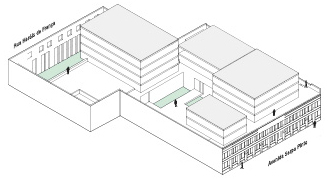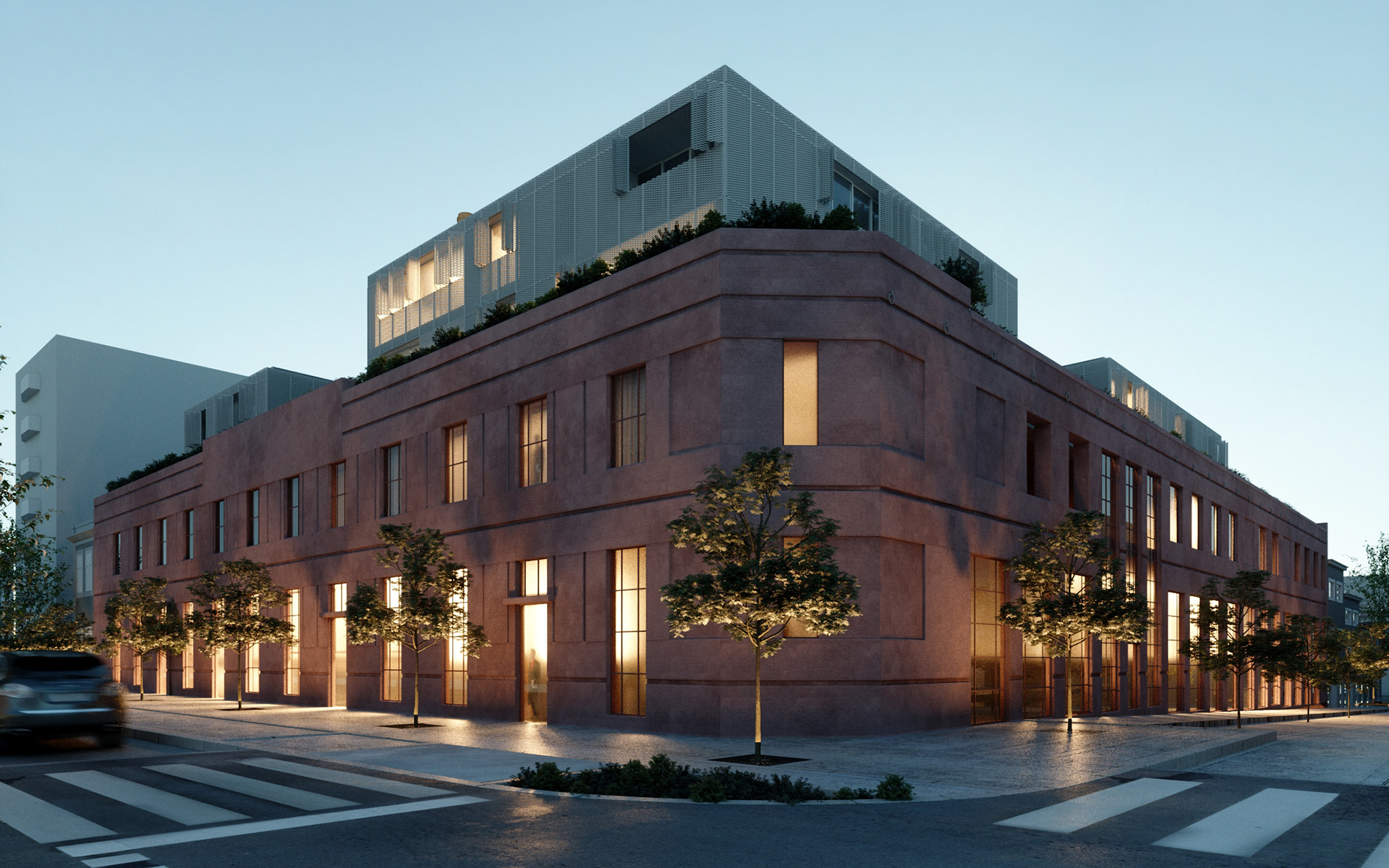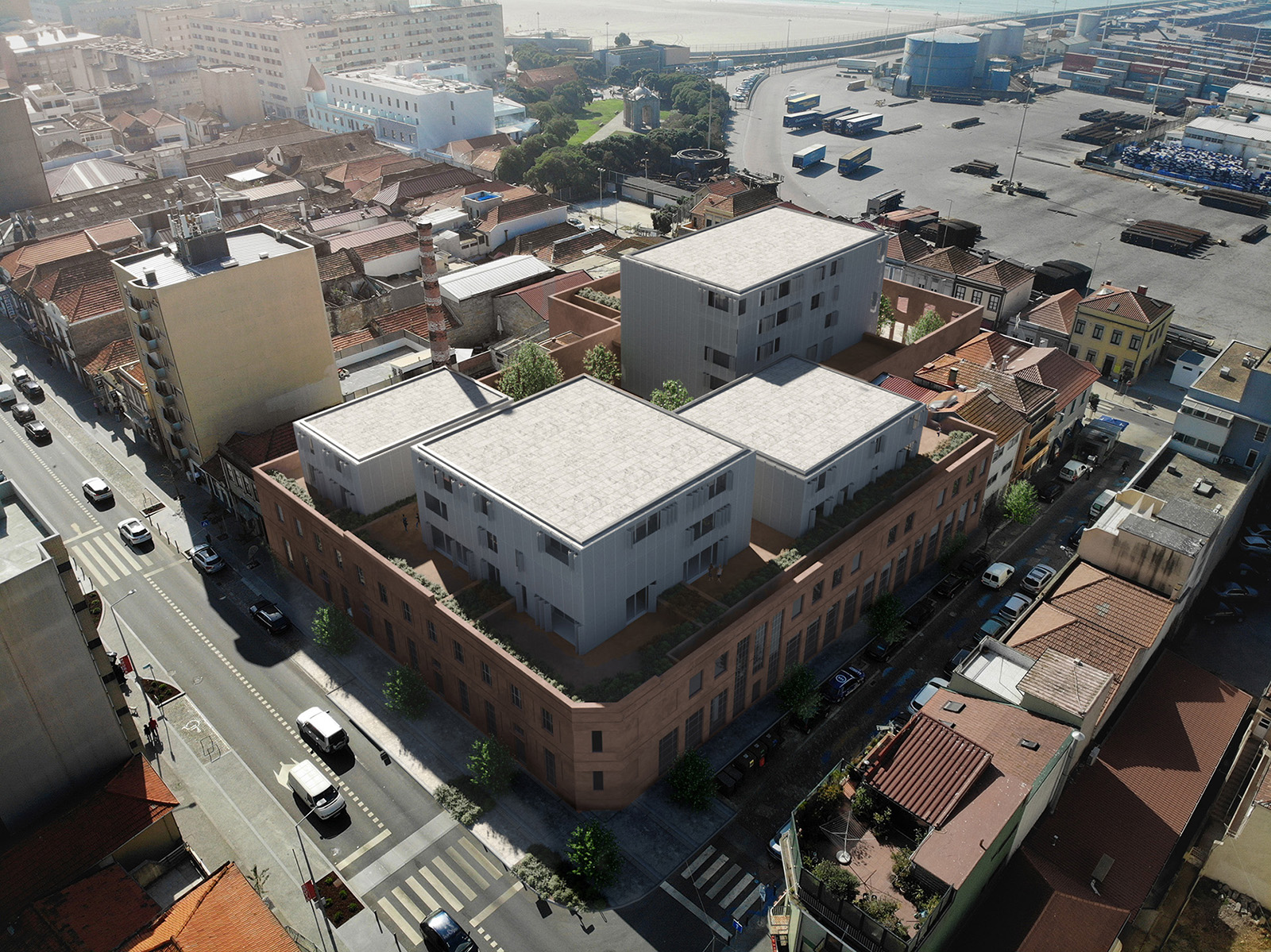 In Fábrica de Conservas in Matosinhos, in the field of rehabilitation and reconstruction, we have tried to reconcile immense differences and create several balances between contrasting times (and themes).