Harare Radisson Blu
Hotel
2018
Location
Harare, Zimbabwe
Collaboration
A400, Fusão
Status
Ongoing,
Licensing
Landscape mutation and metaphoric evocation
Implanted between a stabilized Eastlea North and an Eastlea South and dominated by the vegetation of the Chapman Golf Club, with a height of 65 meters, the hotel competes for the accelerated change in the landscape of Harare, predominantly horizontal and on a small scale. Admittedly iconographic in its landscape and metaphorical ambition, the design evokes the Balancing Rocks, proposing three distinct volumes that composes the base, the body and the coronation of the tower. The density is deconstructed with two breaking voids with a tropical and exceptional atmosphere that separate the great general functional themes and have specialized uses such as lounge, spa, swimming pool and garden. The first, markedly horizontal, is intended for social uses. The middle, vertical, contains the regular rooms. The top one, privileged in the enjoyment of the horizon, receives differentiated rooms like the presidential one, in addition to the various infrastructures.
The large masses seem to be moving and respond to three different scales. The basis is the prologue that dialogues with the direct surroundings. Vertical action mediates the wishes for integration and transformation. The epilogue is referenced and enhanced in the landscape, observable and referenced from afar. The dematerialization and formalization of the settlement of the volumes on the respective voids gives them a ground condition and fruition. The stacking is dynamic, the result of the distance and displacement used in two directions, blocked by the access and infrastructure columns. The modulation and saturation of the theme therefore appears differently manipulated and qualified in the diverse views.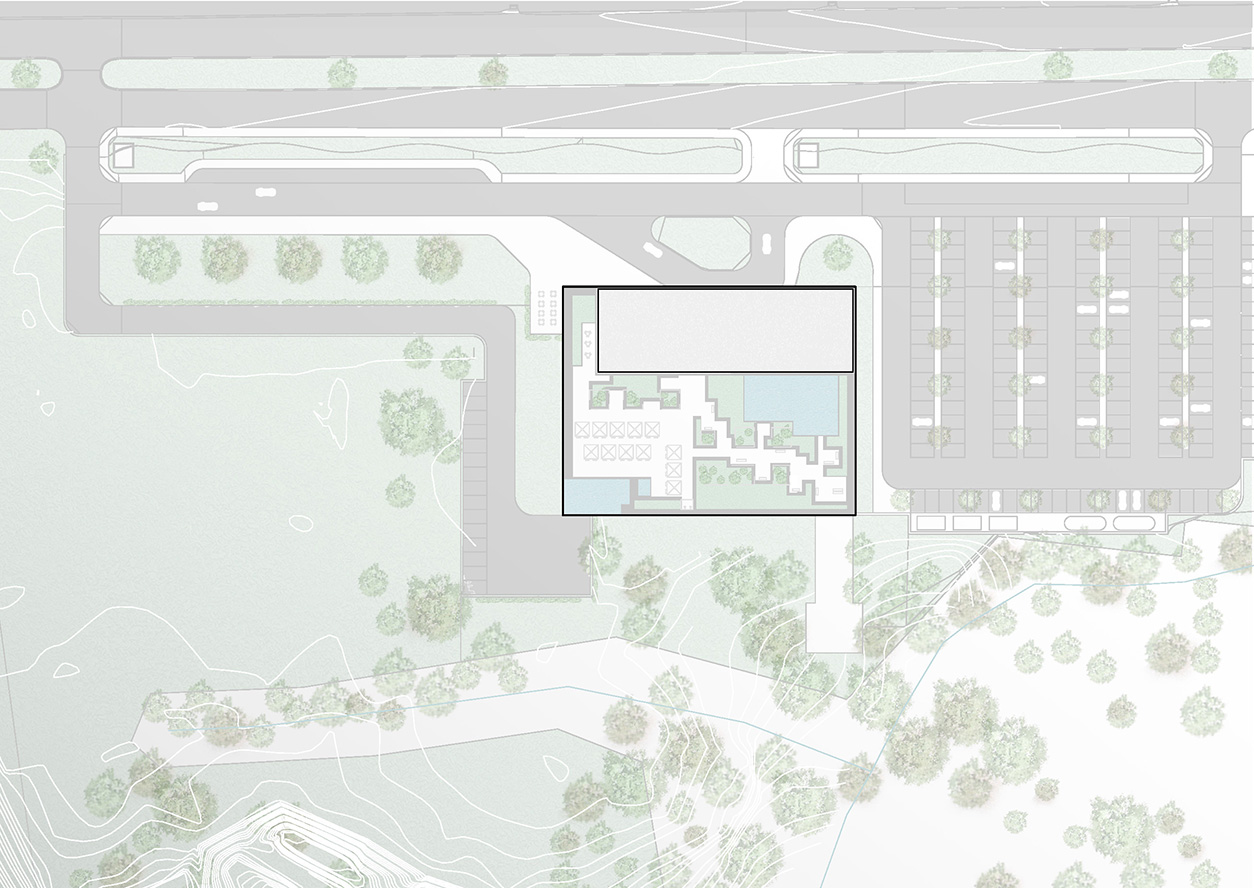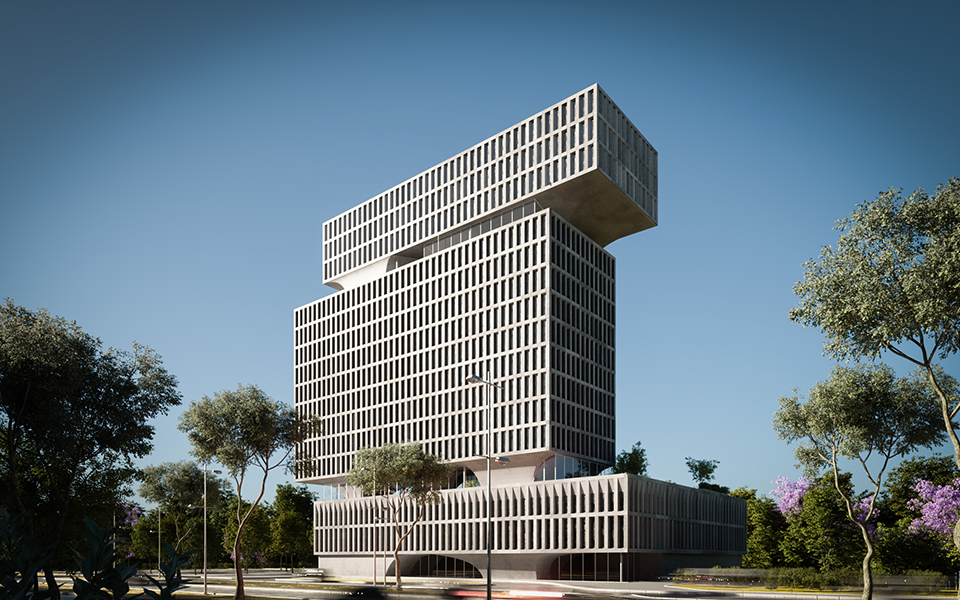 The concept for this hotel is a timeless exercise. The concept design cantilevers, however, will not be that expressive in the final version. They will be more tenuous due to the lack of means, especially in relation to the innovation and knowledge of the local workforce.
Concept Diagram, Approach & Development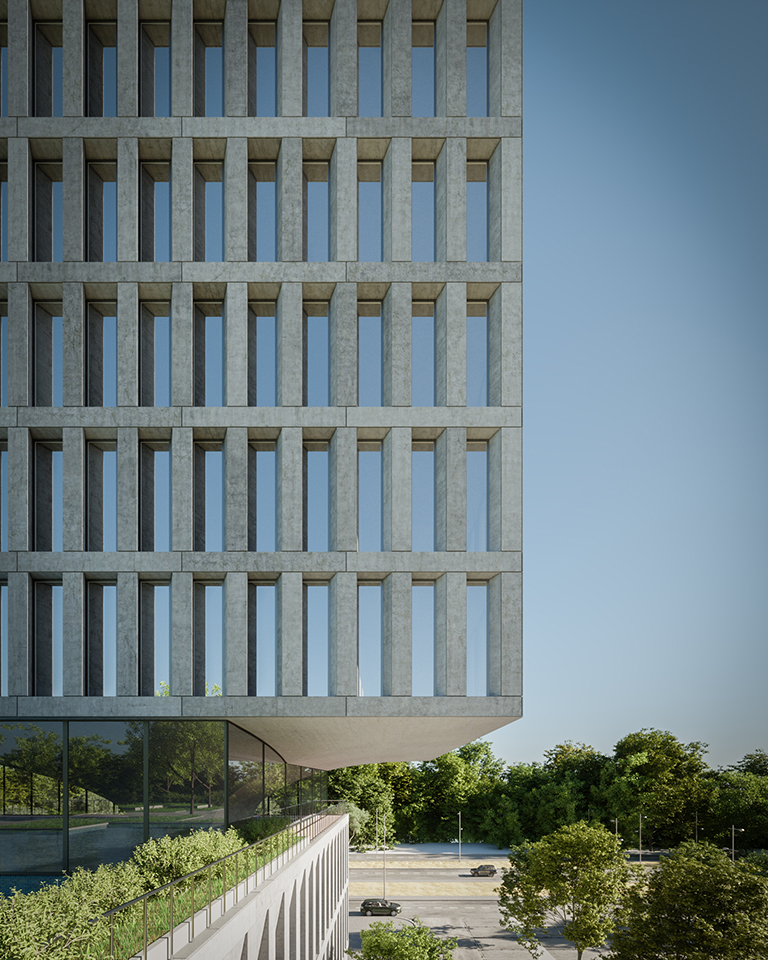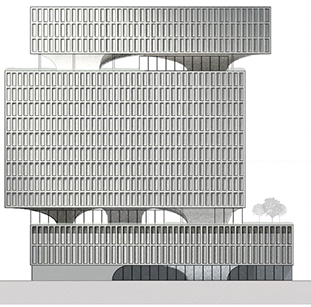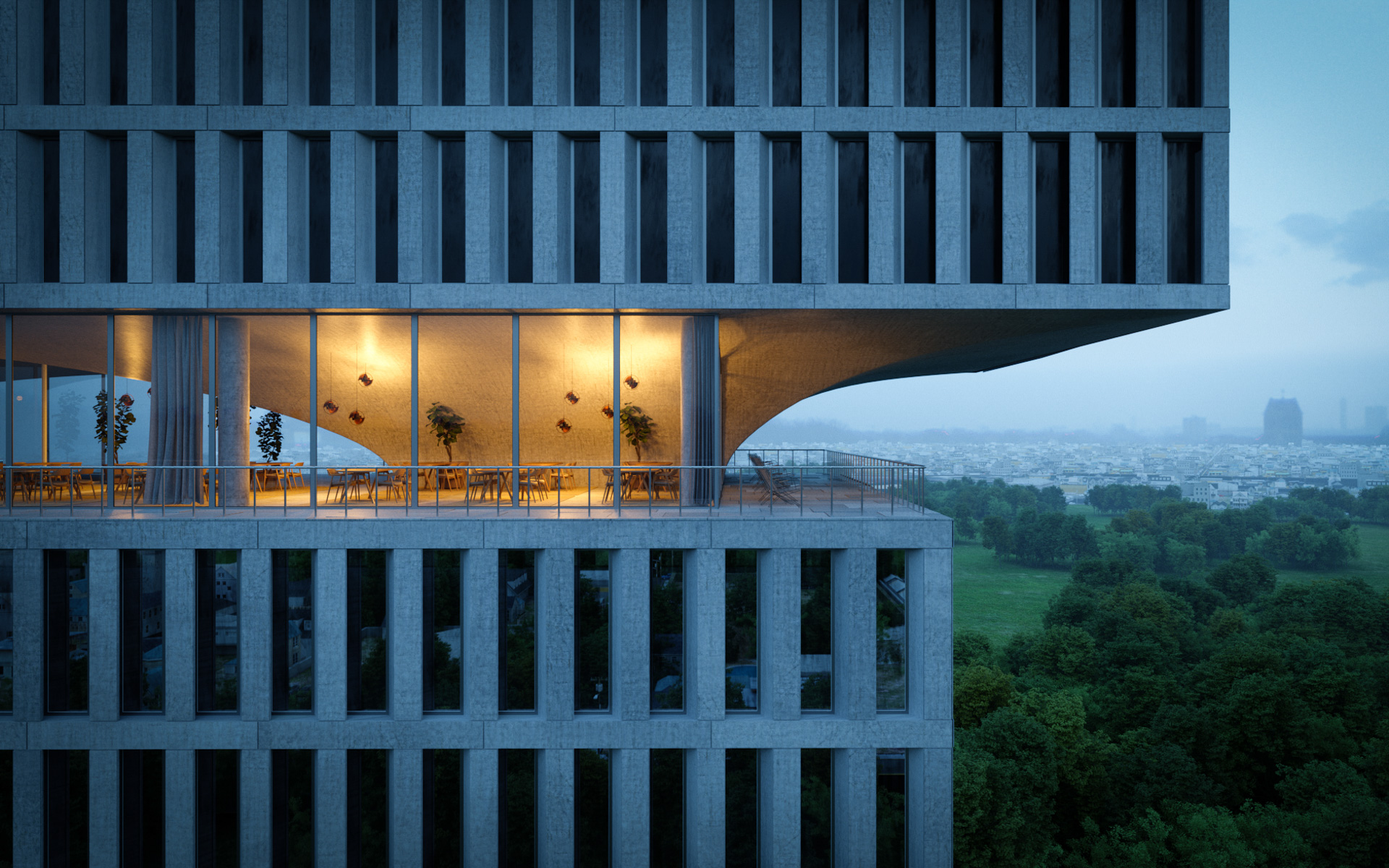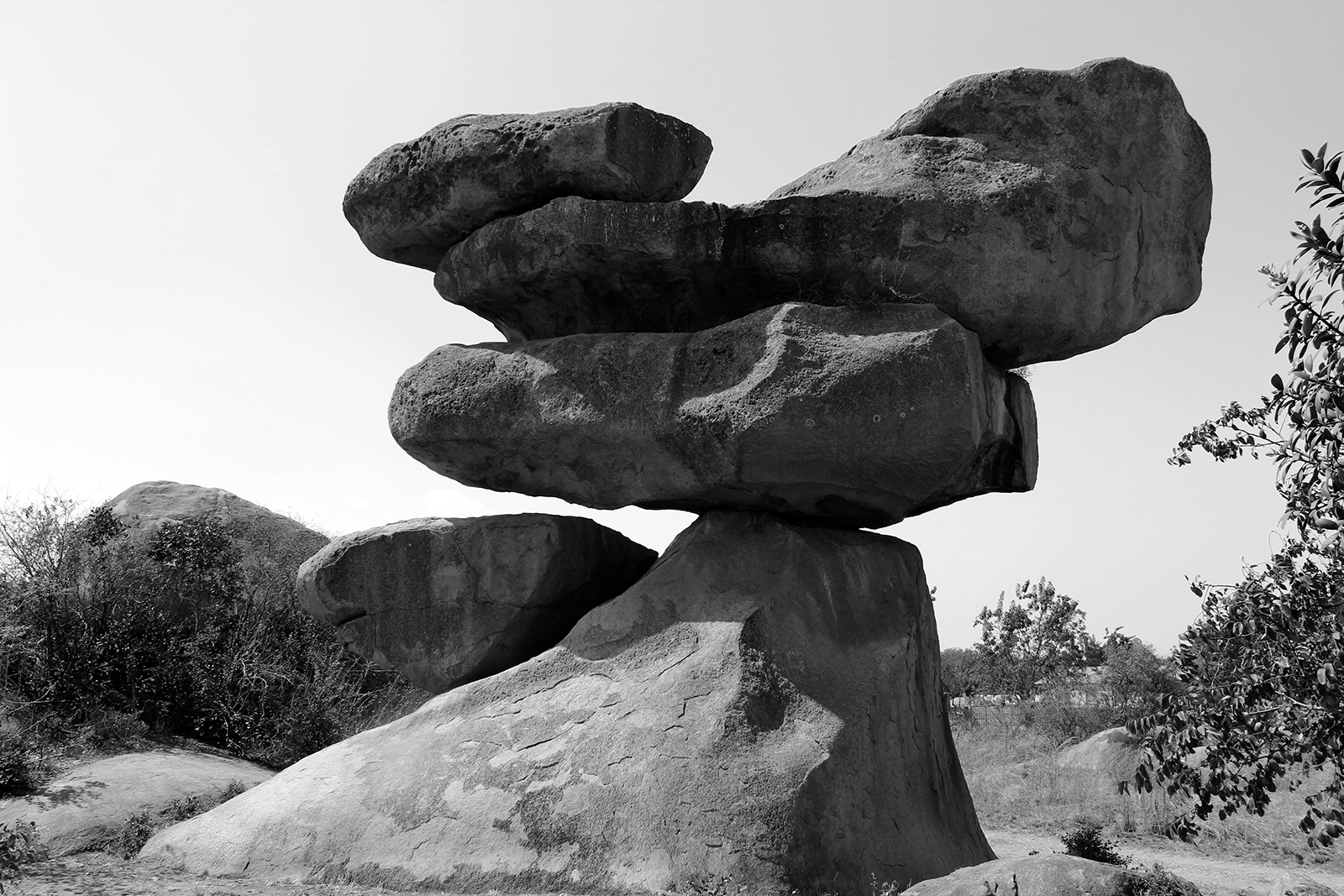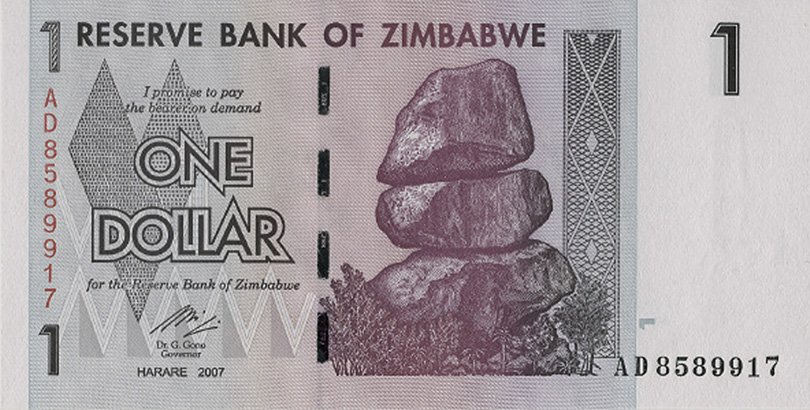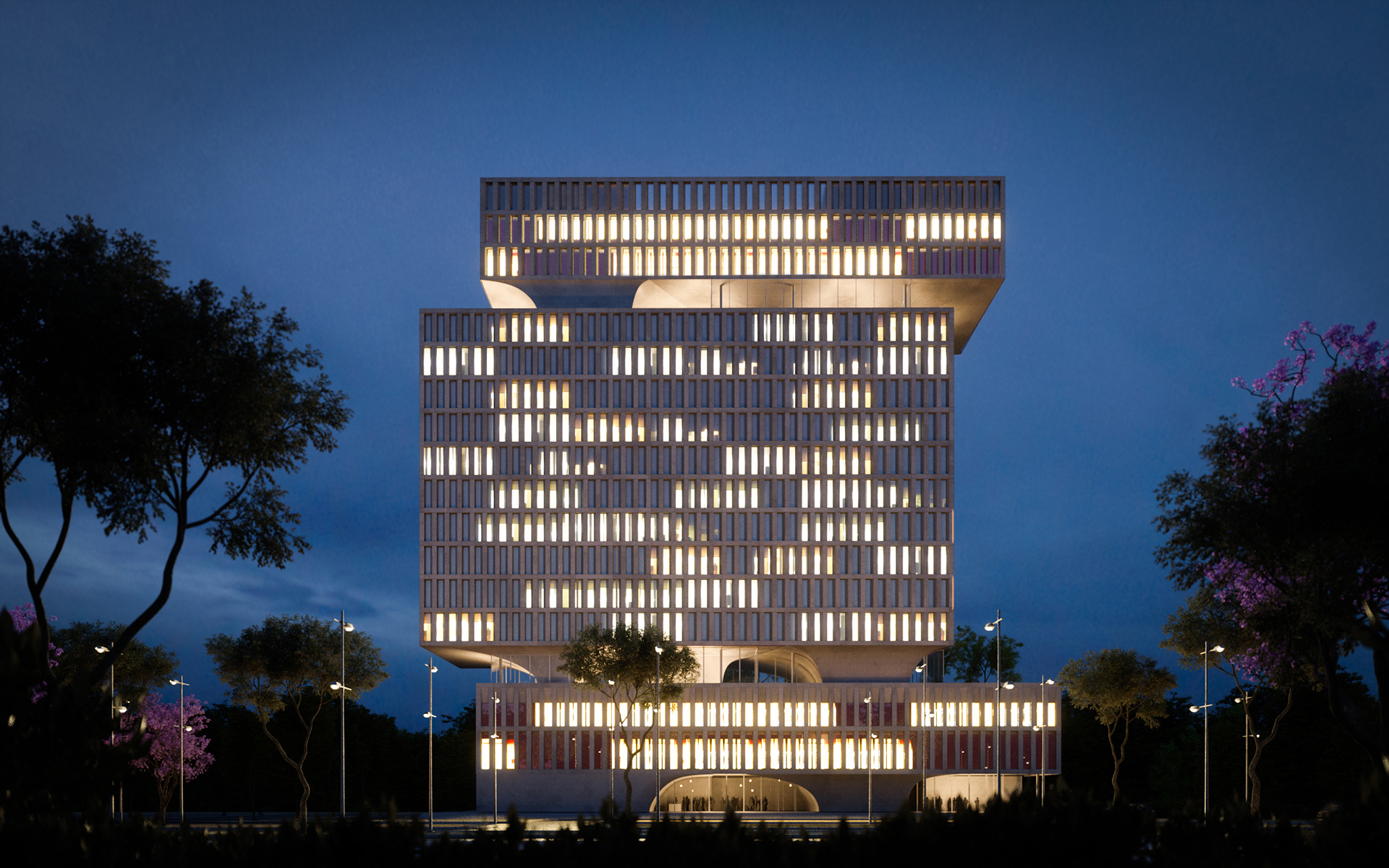 Structure & Envelope Diagram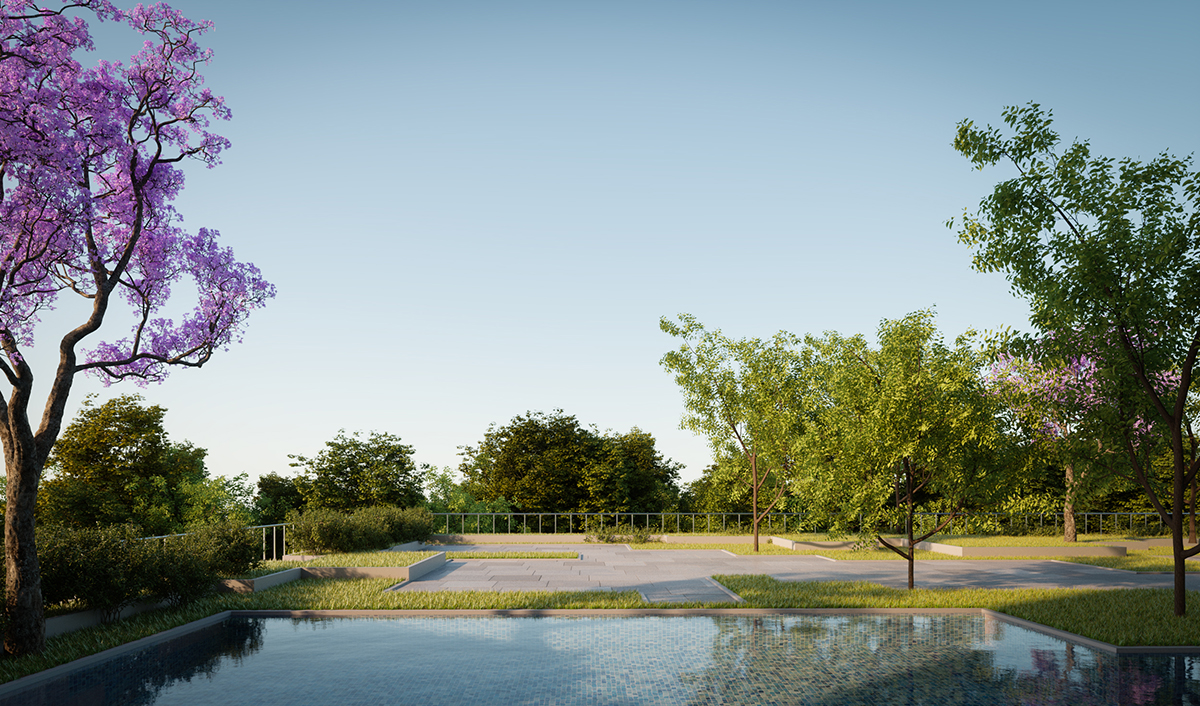 Architecture as a pivot between nature and the city, between calm and the urban throb, with an impactful design principle inspired by local uniqueness that operates abstract figuration as a tool to evoke the past and triggers the future of Zimbabwe.