Collaboration
A3R, TEKK, Fluimep,
Alfaengenharia, Fusão, P4
Status
Ongoing,
In Construction
Radial rationalism and classicism
An urban void, created by the various discontinuities associated with the inner belt motorway in Porto, welcomes the tower destined for student accommodation. Starting with a square foundation and transitioning to a circular section, the building emerges from the landscape. Surrounded with important accessibility such as VCI and its proximity to Paranhos, the location is integrated between isolated orthogonal volumes facing the large-scale highways structures that cross the city. Designed with a circular planimetry, connected with the movement that surrounds it, the tower oscillates between constituting itself as an industrial and residual mark of the city or a referential and formal mark in an unbelieving landscape.
The capacity for exception goes together with its quality of regulation of disparate shapes and scales. In compositional terms, the upper and lower tops and ground floor are intended for collective uses, shared and animated by its users. In the tower column, radial apartments are developed, associated with classical linguistic and imaginary purposes. The modules gather the infrastructures in the centre, contiguous to the common accesses and release plans with useful mutabilities and dualities to the outside. Wavering between the desire for verticality and horizontality, the differently alternating height rings build a curtain ahead of the headed closing of the dwellings, providing a gallery divided into balconies. The roof terrace is the coronation that seeks the panoramic views.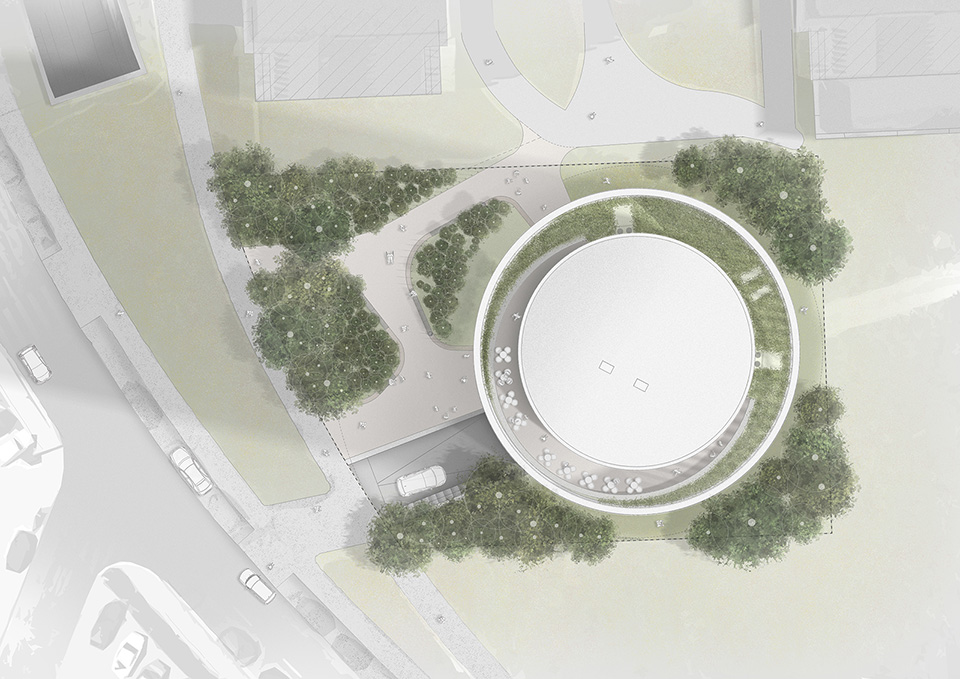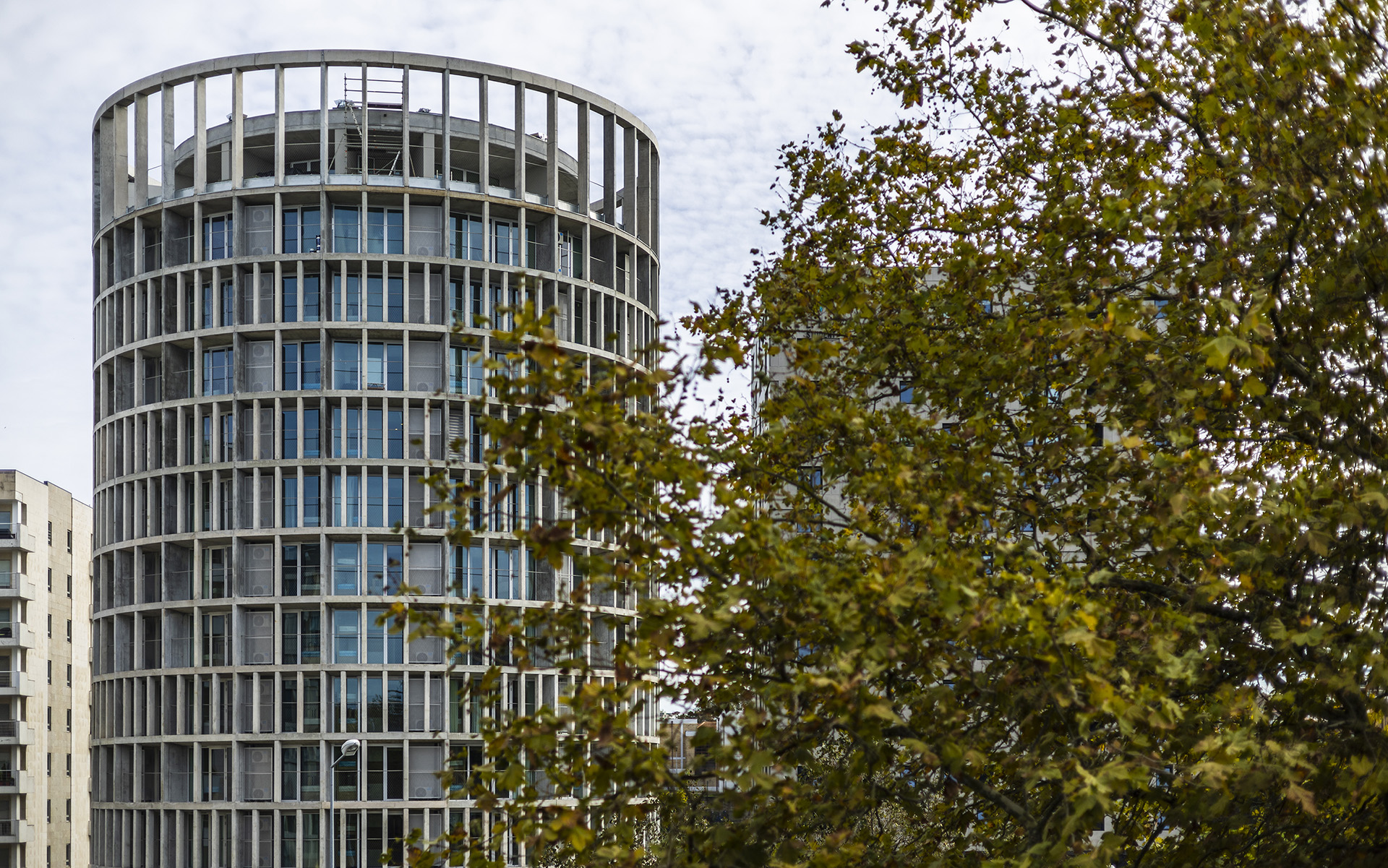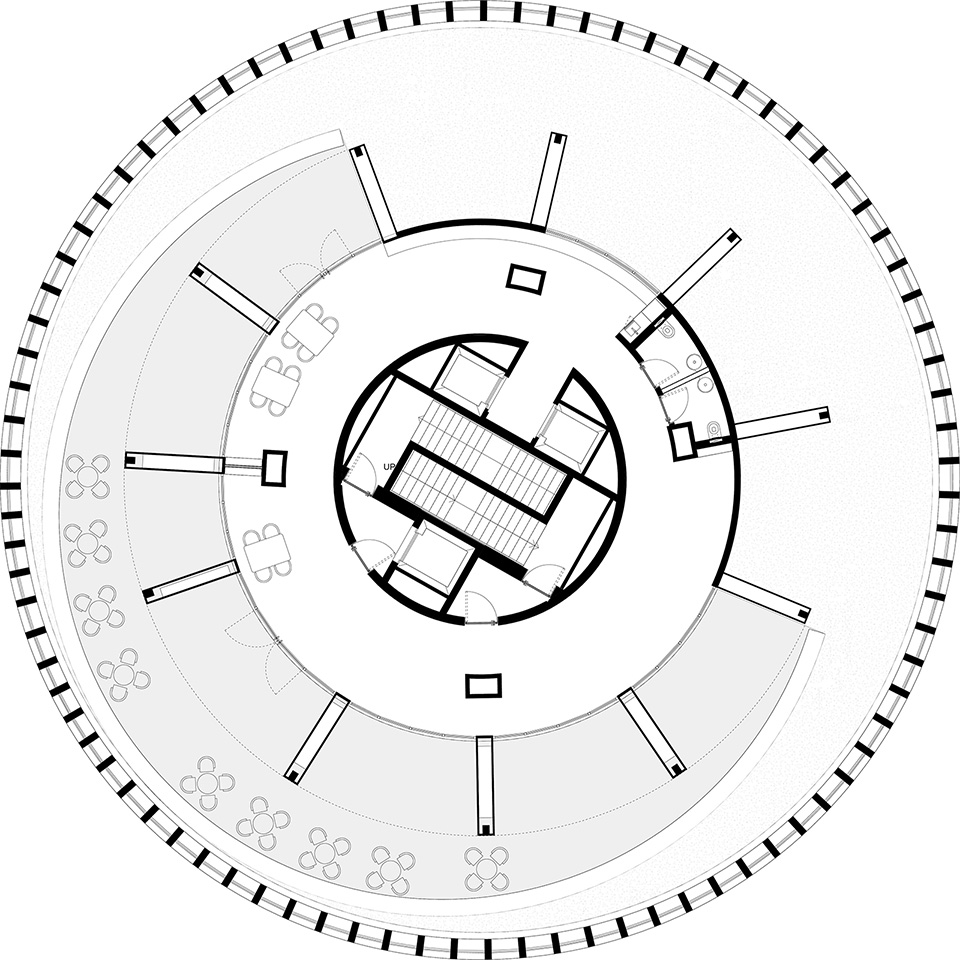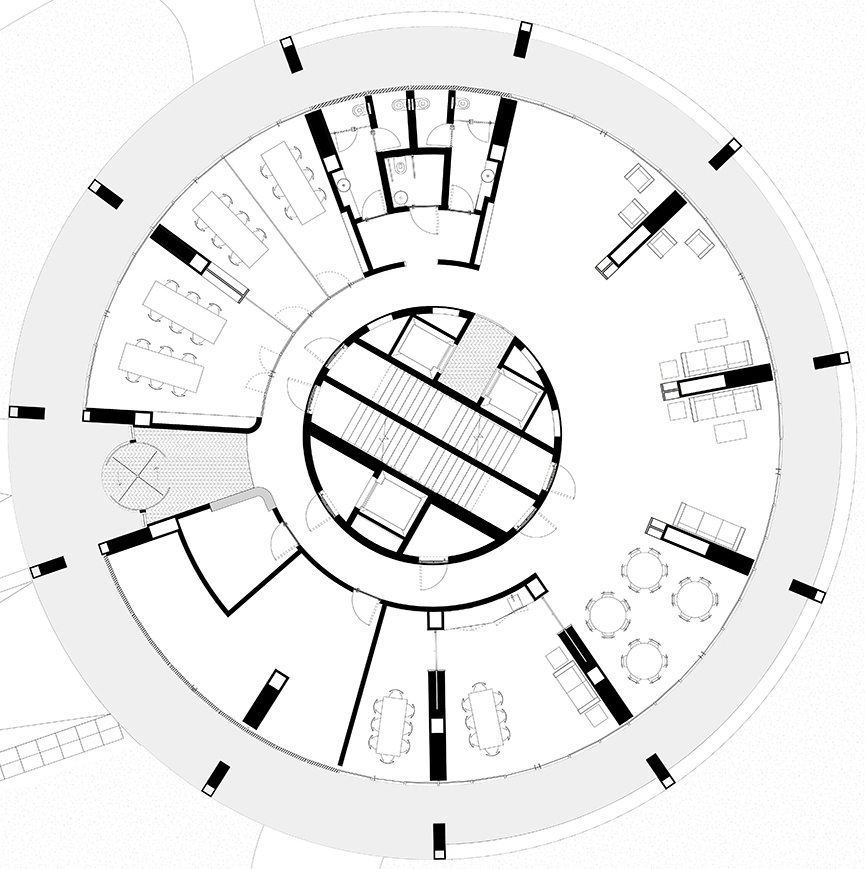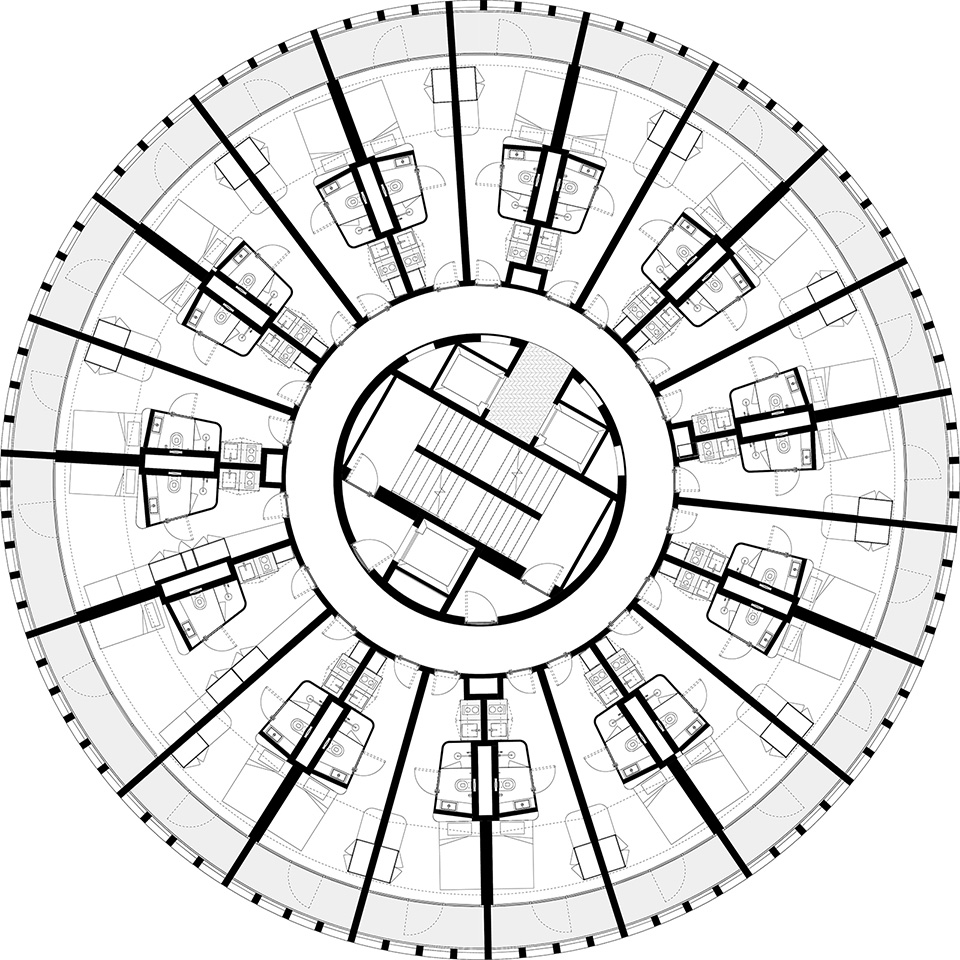 A design born out of the obsession to find the ideal formula for optimization, multiplication and spatial flexibility.