Liga Portugal HQ
Cultural
2019
Collaboration
LAIII, Fusão,
Mir, P4
Type
Competition,
1st prize
Status
Ongoing,
Starting Construction
Modelling the space and materiality of light
The place is marked by discord and urban diversity. The translucent box therefore assumes a point of confluence and urban reference justified by the exception of use and form. A podium creates a green topography for the outside and wavy for the interior that covers collective uses, consolidating and regulating the unequal environment. Stabilizing and normative, the intervention proposes a forum for representation and public meeting surrounded by the hanging garden. A welcoming space in the city, it is referenced and punctuated by the cubic tower that contains office training and research services. The base contains public uses — auditorium and museum — with proportions incompatible with the section of the tower intended for the operation of the Portuguese Football League.
The composition exposes the separation and distribution of the entity's public and organic uses, confronting the organicism of the horizontal with the rationalism of the vertical. Between the planimetric language of the podium in the foreground and the volumetric of the tower in the background, a careful handling is played regarding the resistance and transparency of the glass. The shading and revealing grid of its functional and material organicity that surrounds the tower has a diaphanous capacity and property, an urban beacon visible day and night, capable of modeling the spatiality and materiality of light.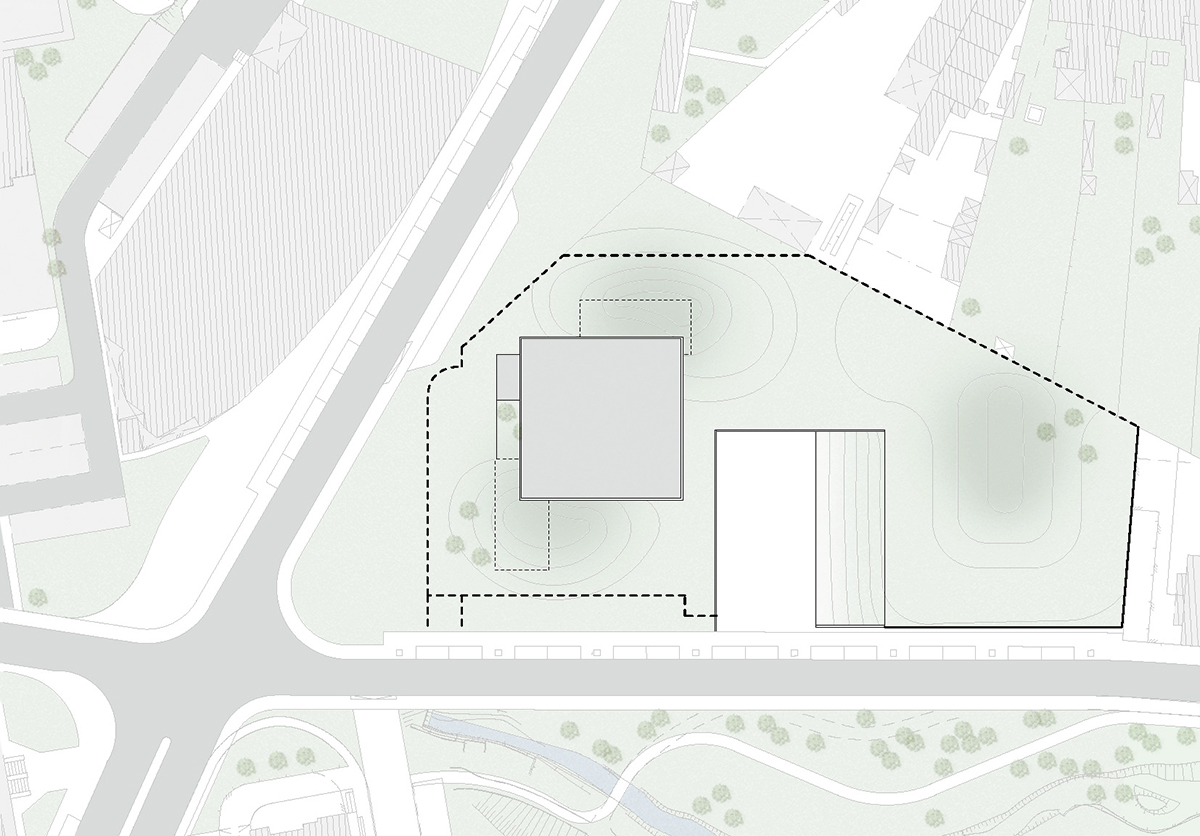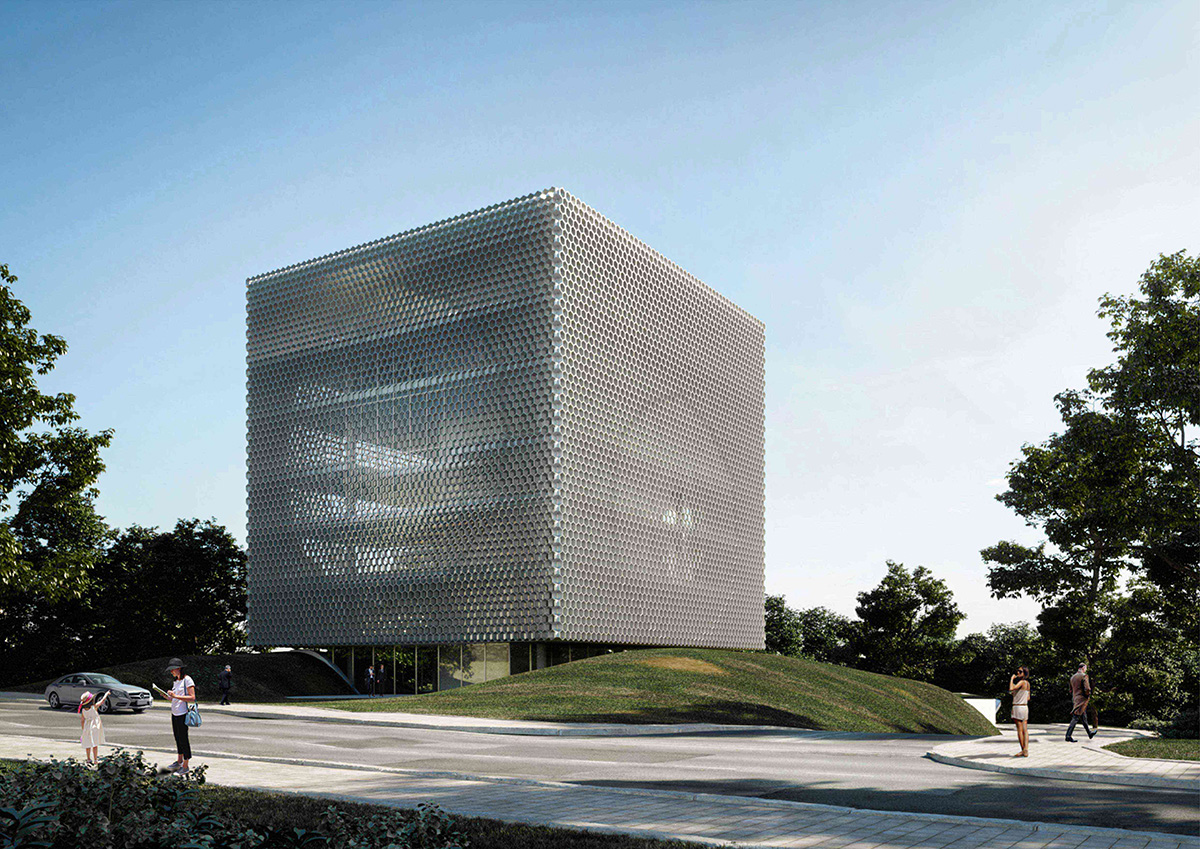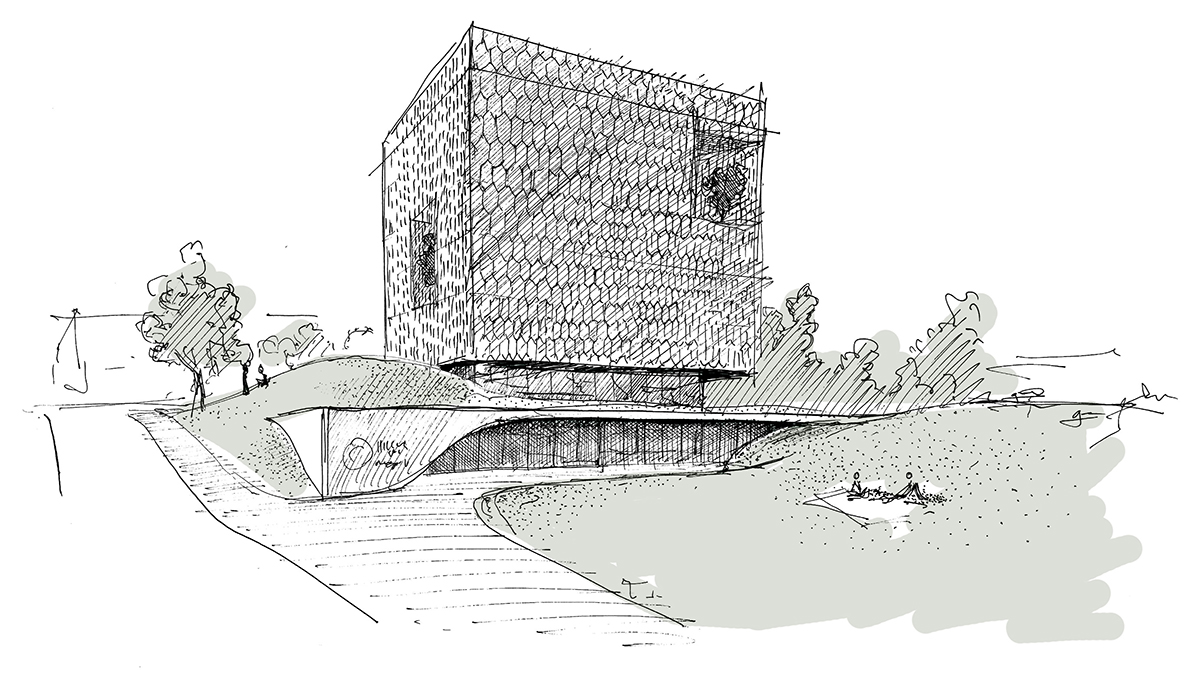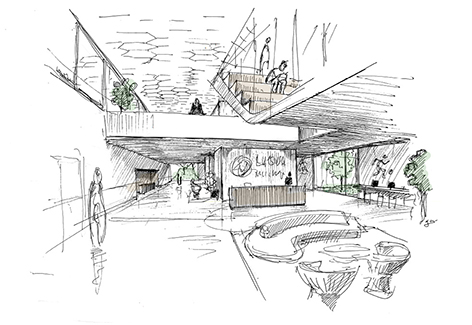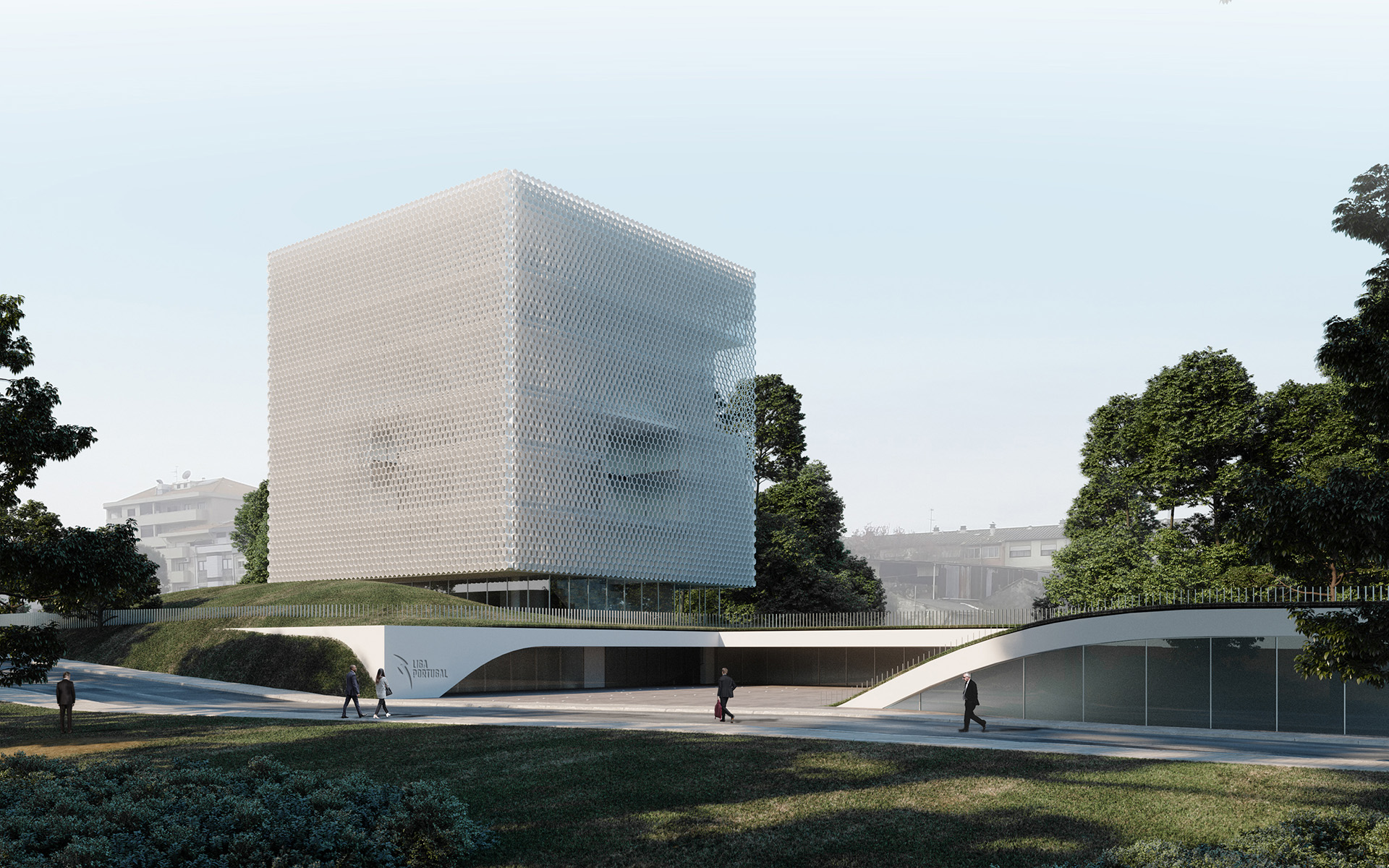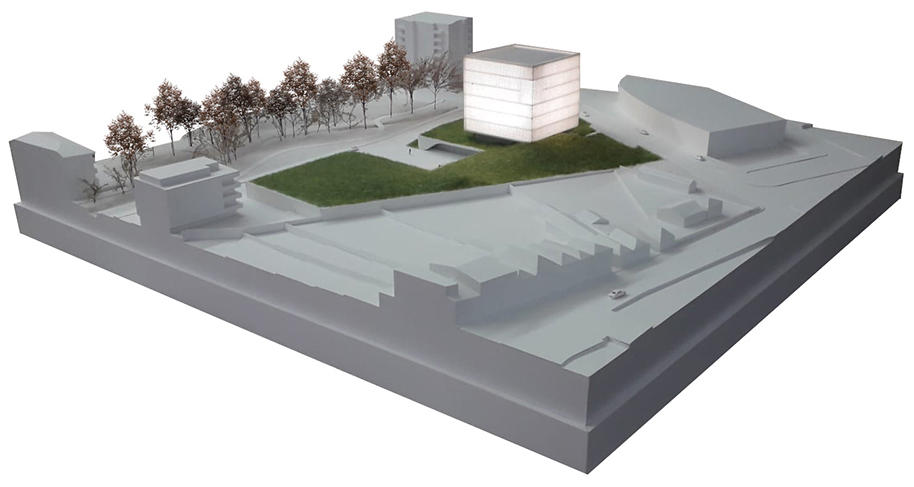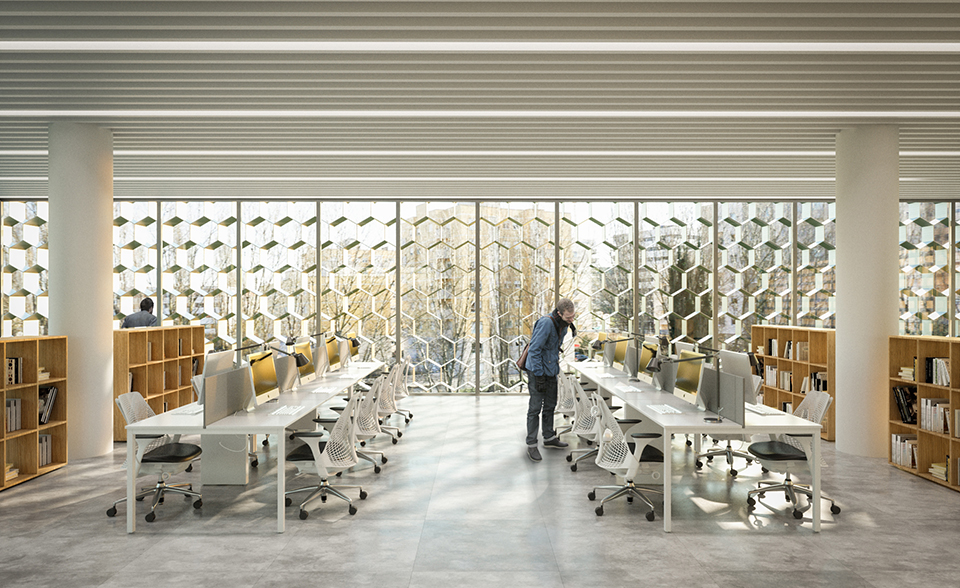 The ground floors establish a clear relationship of continuity with the green park. These are spaces for public use organized around a new square and under the green, undulating roof. The rest of the building rises above the horizontal plane in a pure and affirmative gesture. It is reserved for the institutional use of the Liga Headquarters and seeks, through the materialization of the facade, the reminiscence of some singularities of the world of football.