Collaboration
CCAD, Gatengel, Noraqua,
Paulo Queirós de Faria
Historical renovation and touristic use
Inserted in the Cardosas Block the recent intervention by the Urban Rehabilitation Society (SRU) has, among other strategic and urban actions, created a square inside the block. The two plots are located on Largo dos Lóios, testimony to the old door of Santo Elói in the medieval Fernandina Wall of Porto. Preserving the inherited envelope and backbone, freeing the plans on the two lighted and ventilated fronts, the intervention theme interprets the idea of the construction industry transversal to the bourgeois building systems and subsystems and the current structures and substructures.
Aimed at commercial spaces on the ground floor, namely restaurants, and temporary housing for tourism, multi-purpose boxes are installed in the uses and infrastructures of the apartments, intertwining kitchens, wardrobes and toilets. Versatility and mutability are evident marks and present in the occupant volumes that, perforated, are contaminated by the equally modular tiles and with evocations of history and collective memory. The volumes condense functions that liberate the plan. Contaminated by design, these housed organs are the visitor's le cabanon that allows him, in the same section, to sit, be, lie down, work, tidy, among other needs. In the front studios, the sanitary facilities are added to the central vertical circulations. In the rear, they join the boxes. Usage and renewal values are reconciled, respectively motivated and animated by the tourist and historical wave.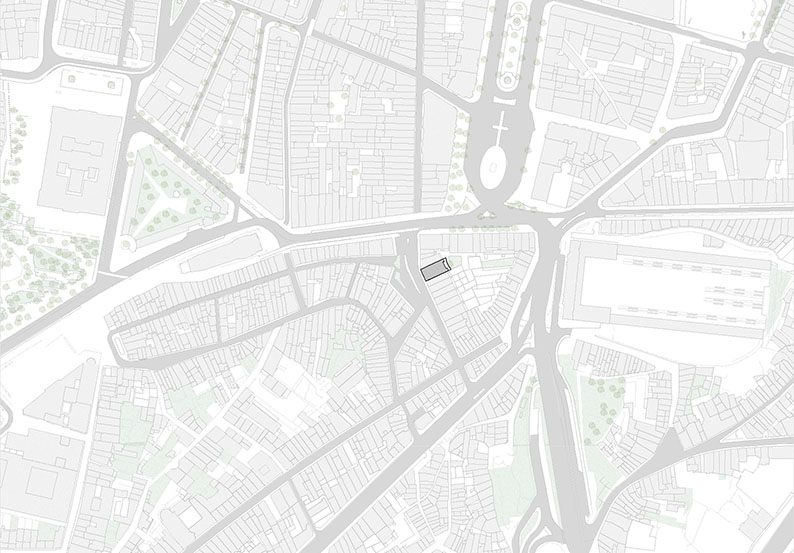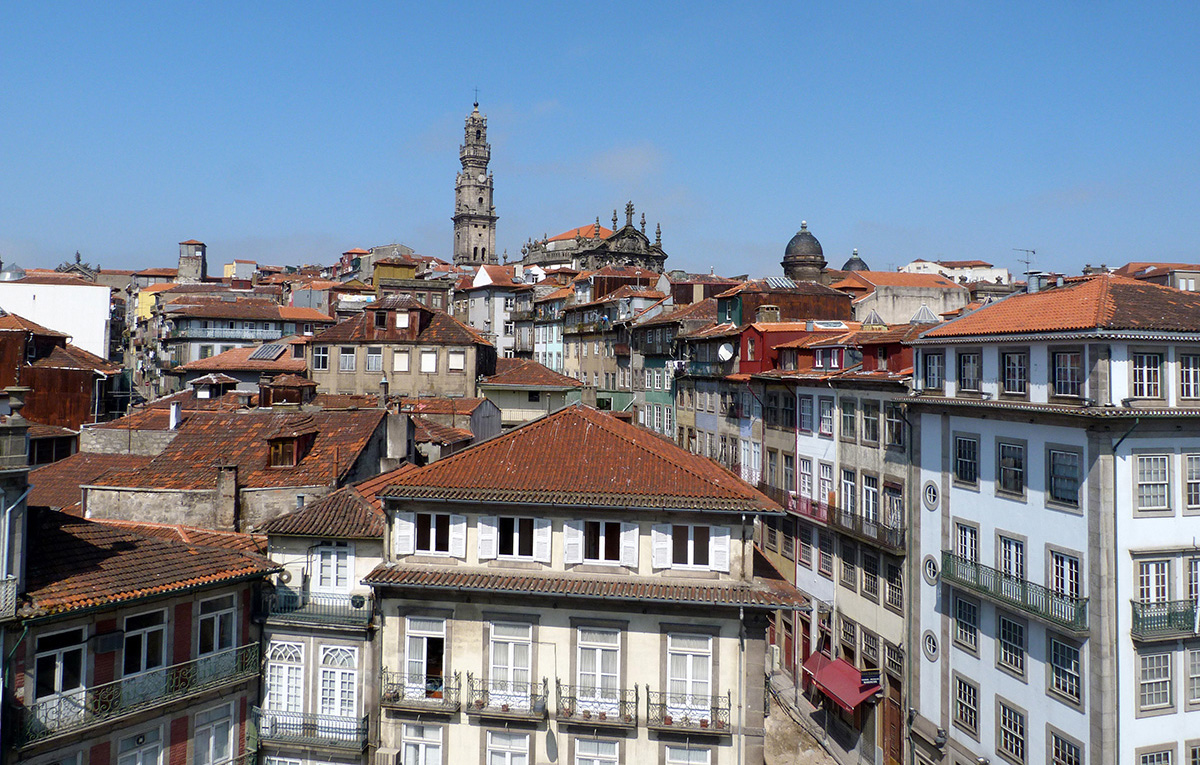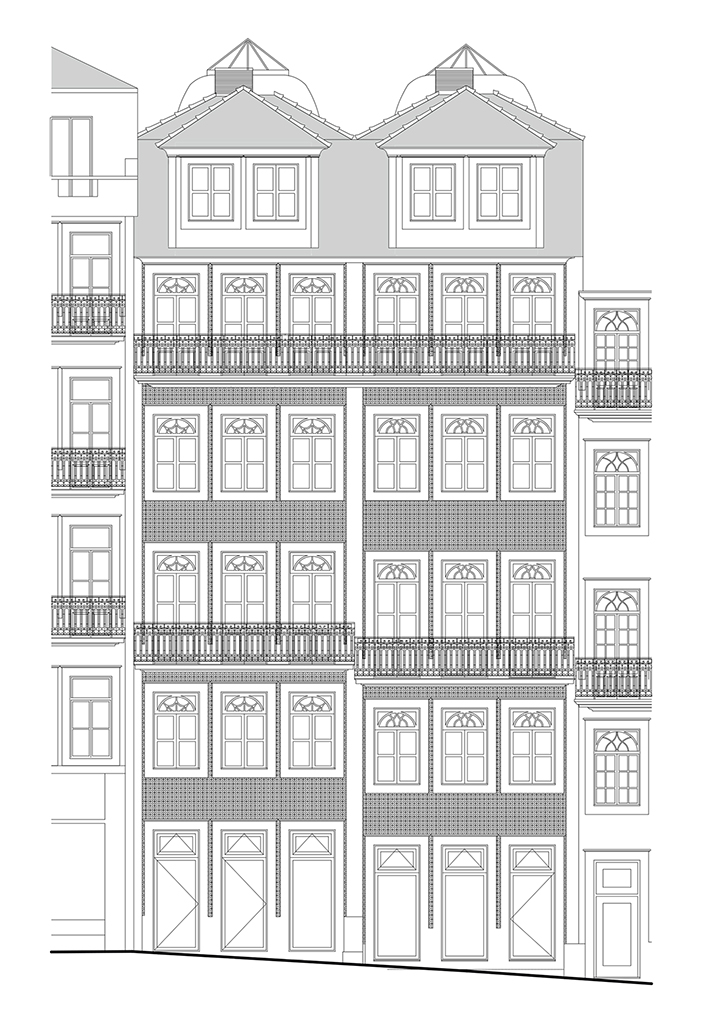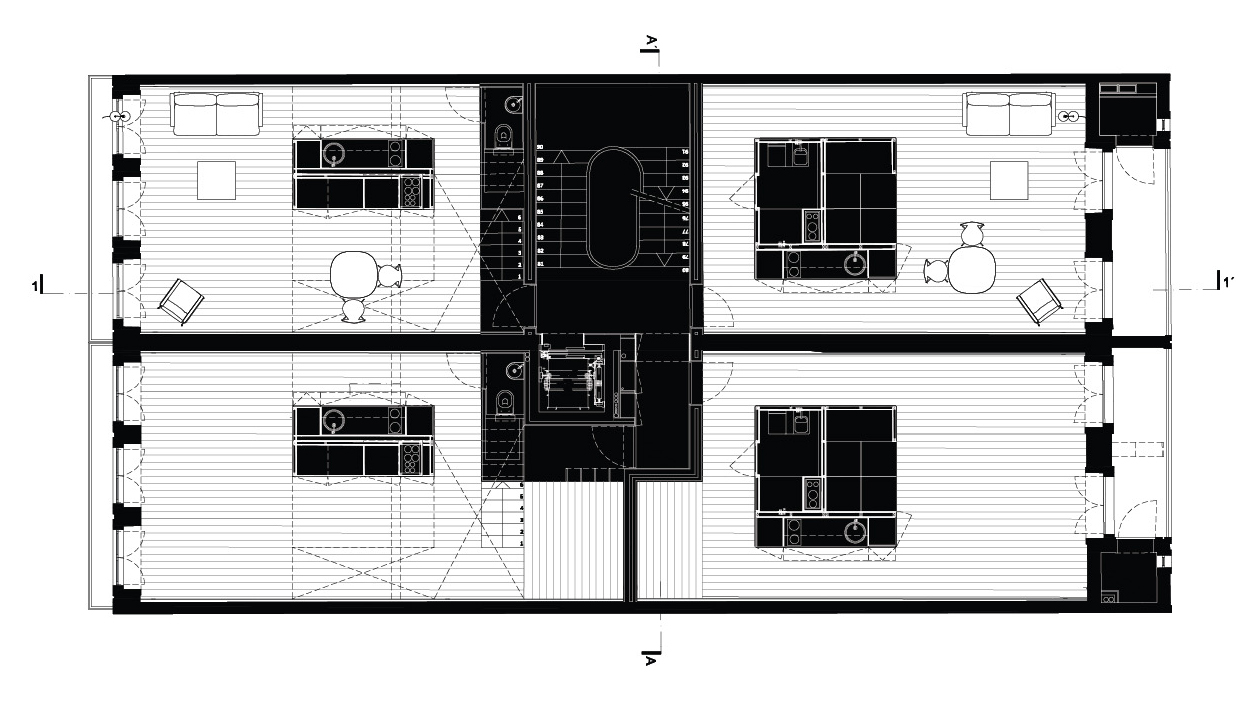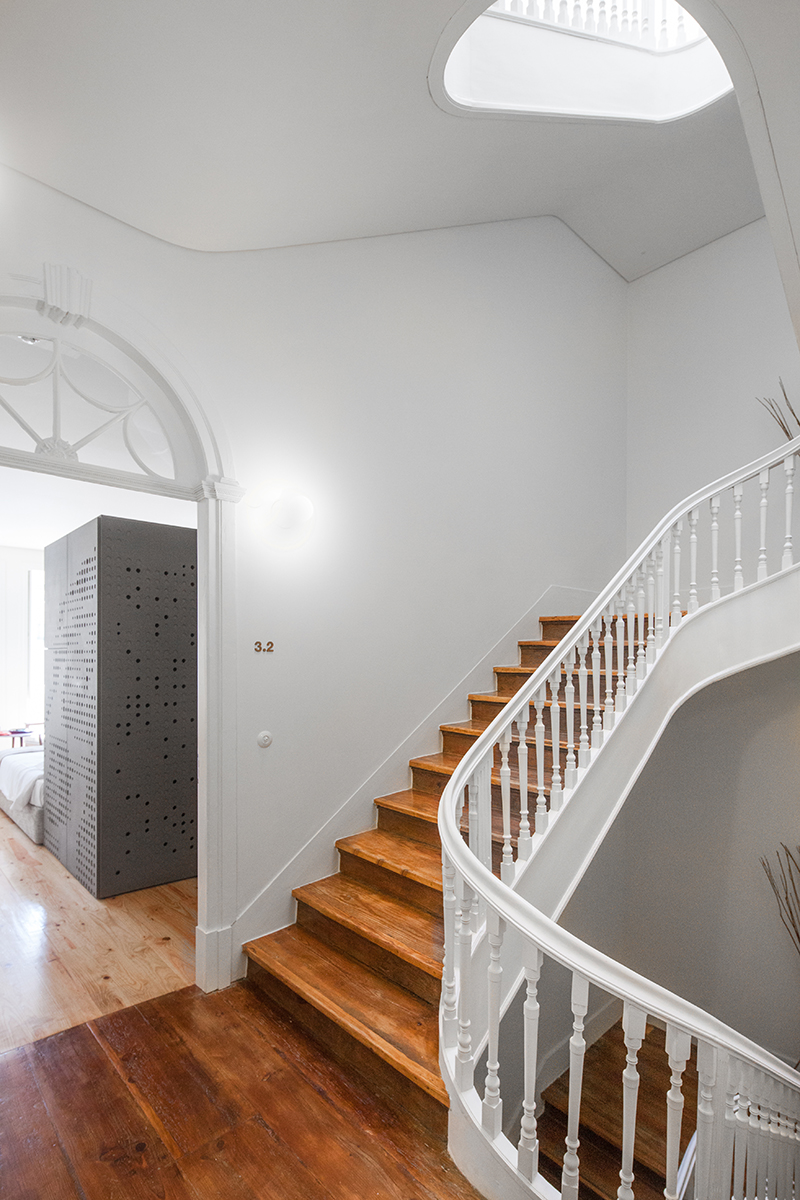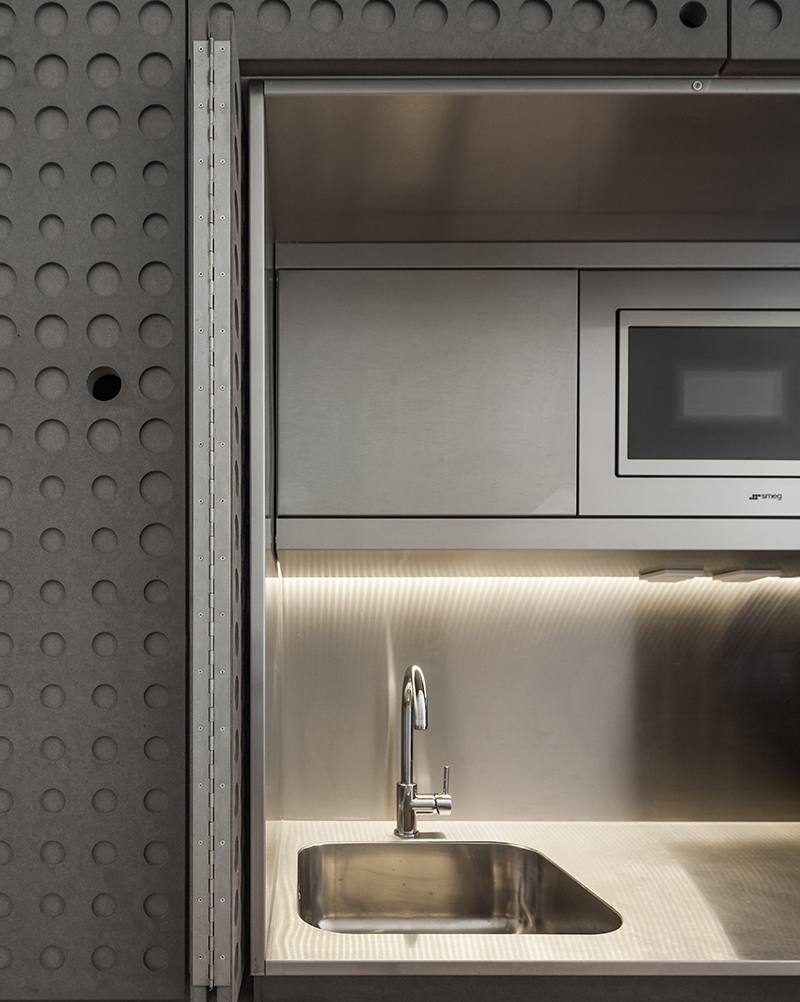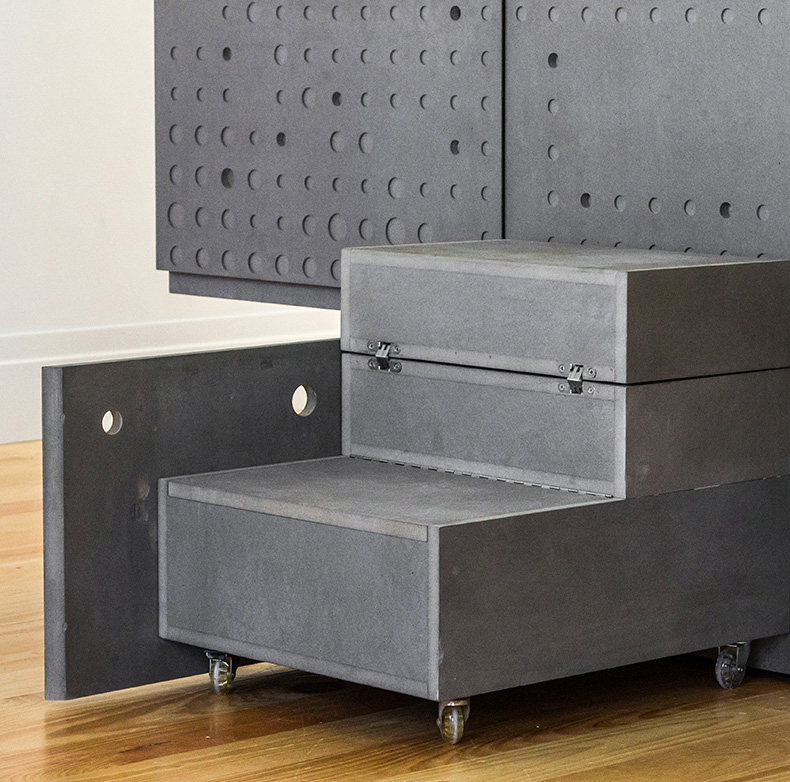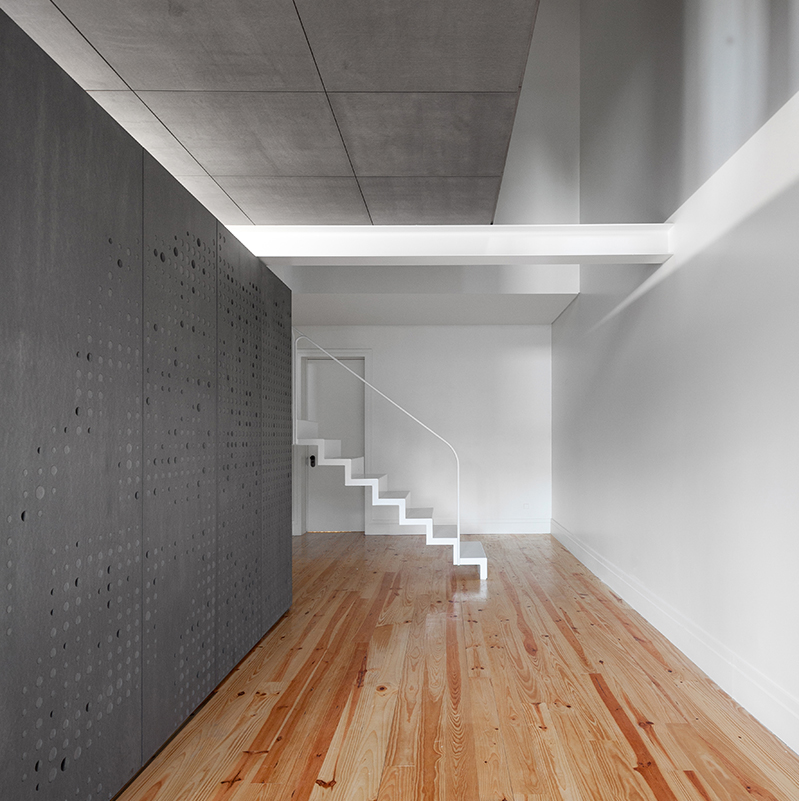 Designed from scratch until the last detail, this project was very important, especially in the fields of construction and rehabilitation. Conceptually, a magic cube was created with new functions without 'injuring' the existing building.