Douro Bridge
Infrastructure
2021
Size
main span 406 m
total length 701 m
Collaboration
Knight Architects,
Armando Rito Engenharia,
EGIS, P4,
Plomp, Luppa
Thinking on more than one level
The estuary of the River Douro between Porto and Vila Nova de Gaia is a unique and sensitive urban environment. With an exceptional cultural and historic value, including a UNESCO World Heritage Site, it is the home of a series of bridges of international historic importance. A new crossing is planned upstream of the iconic Arrábida Bridge, to provide a direct link at high level, connecting areas at the top of the steep riverbanks for metro, pedestrian, and bicycle users. Our proposal for this new crossing capitalises on the opportunity offered by a major piece of new urban infrastructure: to go beyond strict functional compliance and address the historic lack of direct connectivity at low level between the banks of the Douro, only currently possible via the lower deck of the Luís I Bridge. To achieve this, our design includes a walkable arch with a pocket plaza at mid span, allowing pedestrians to cross the river at high level and from one bank to the other. It was also designed to allow the addition of an accessible, direct low-level crossing between riverbanks, suspended beneath the arch and almost invisible from afar. This lower crossing, which respects existing navigation limits, offers the connectivity of an entirely separate bridge by utilising the arch superstructure of our proposal. With this approach, the bridge exceeds the minimum functional requirements driving the project, becoming a real connectivity hub, providing far-reaching benefits to the two cities.
The design comprises a concrete deck arch bridge without any support in the riverbed, with a main span of 406 m and a total length of 701 m. The deck is supported by the arch through spandrel columns that follow the same module as the approach piers, providing a visual coherence all along the bridge that is characteristic of other bridges in Porto. The arch, made up of two independent closed sections separated by a variable-width void in most of its length, tapers in plan, being wider at its centre and narrower at its ends. Pedestrians walking along the arch rise to the top level of the bridge directly and naturally at the centre of the main span, which becomes a public space for users to stop and a vantage point to admire the unique landscape. The structural form harmoniously co-exists with Porto's family of bridges – notably the iconic arch of its immediate neighbour – and the natural and built landscape, due to its balance between similar and unique features. As a high-quality piece of contemporary infrastructure design, it goes beyond the functional criteria, to add social value for the wider community, contribute to the identity and placemaking qualities of the River Douro and provide an exceptional user experience.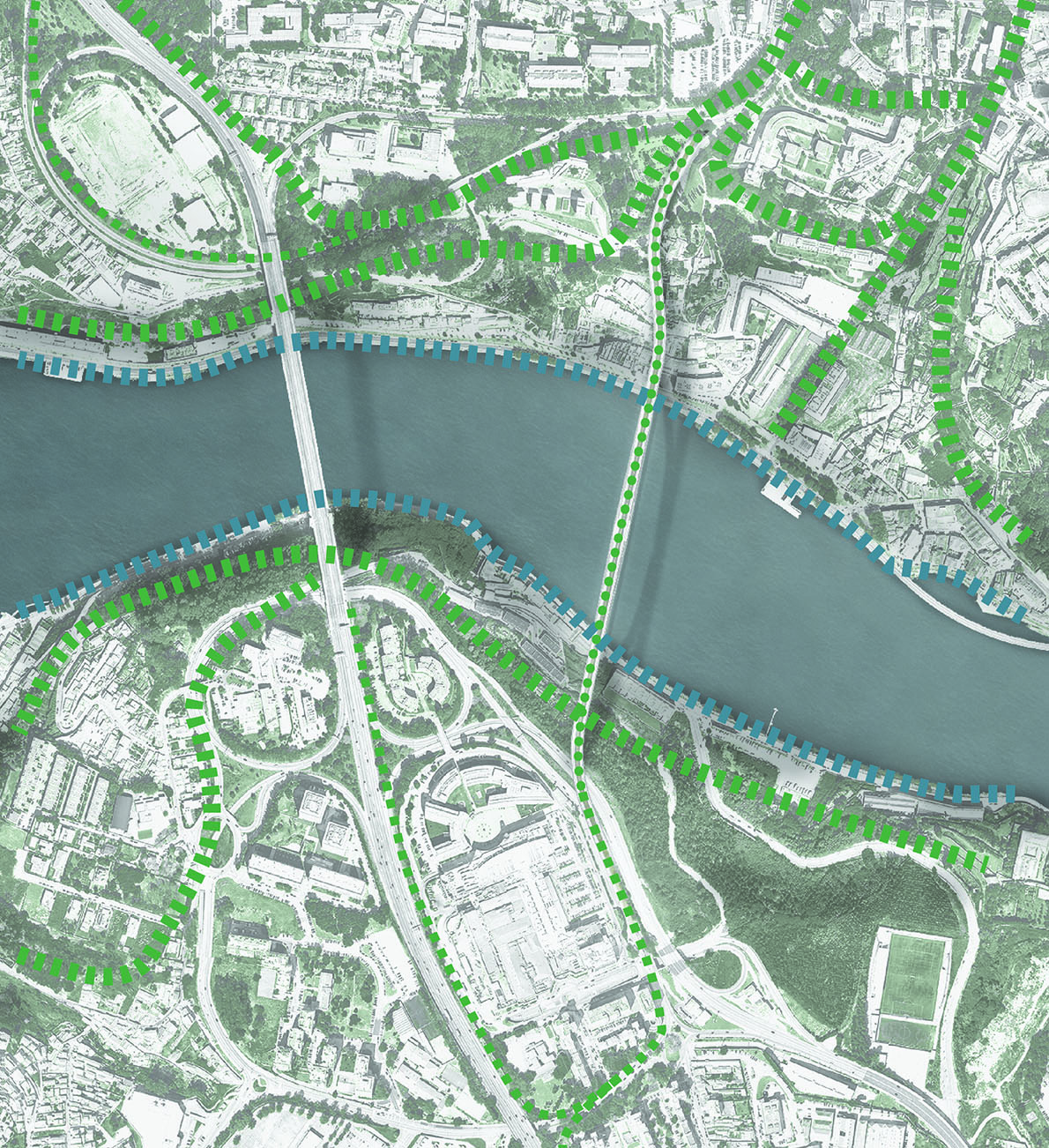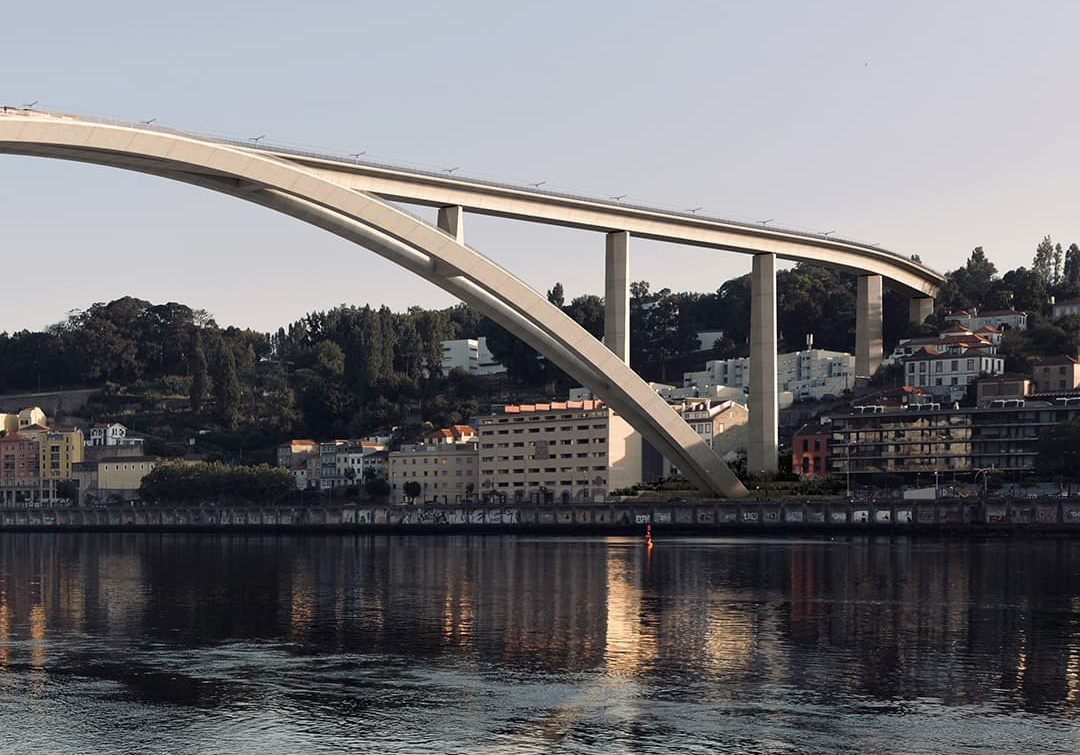 Vision of an avenue levitating over a river with a central square as a meeting point and connection between both banks.