Location
Sesimbra, Portugal
Collaboration
LAIII, Fusão
Status
Ongoing,
Starting Construction
Quinta do Perú Resort is a settlement of single-family houses integrated in an orography and topography associated with a golf course. Contrary to the surroundings, Villa Delphis submerges, disdaining the emerging dominant. Towards the prevailing diversity, it appears vertically regulated but cut horizontally, absorbing the share of the natural and vegetal space to which it turns and with which it relates. The urban front presents the roof treated as an elevation designed by the central courtyard and punctuated by the smaller patios and by the cuts that points the accesses for visitors and residents. Entries on the opposite sides denounce programmatic organization and distribution. The top and the lower arm are for social uses and the largest for individual spaces — bedrooms.
Between the levelling of the roof and the vegetal valley, spatial contractions and expansions create important functional and dimensional intimacies sustained and animated by the diversity of the wide openings. A planimetric and altimetric exception exposes the fireplace. The vegetation and concealment described create useful privacy. They simultaneously create a dilution and natural fusion, contradicted only by the cut of the plan that emerges and generates the shared, central courtyard. The horizontality of the landscape dictates the concept that is proven in the continuous gap between the ground and the roof. The asymmetry of the bodies that surround the patio motivates the implantation of the swimming pool that, along with social uses, invades the trees. Mineral and natural coatings contrast with the suspended white masses.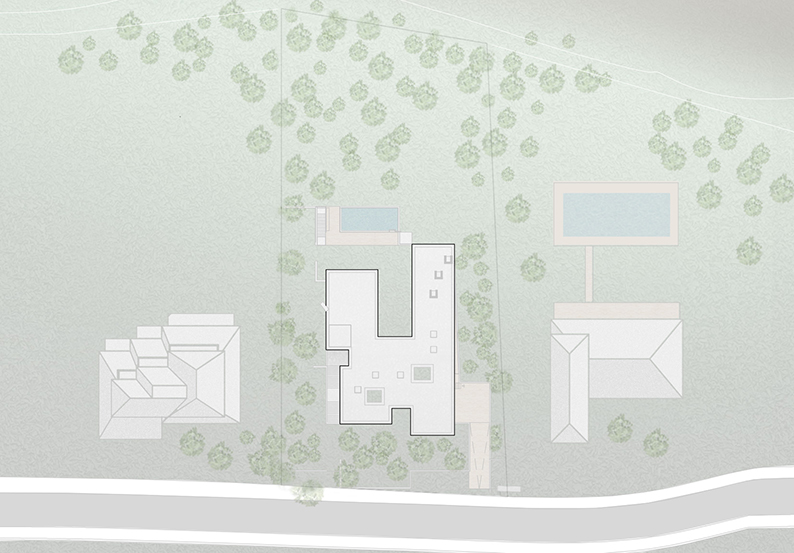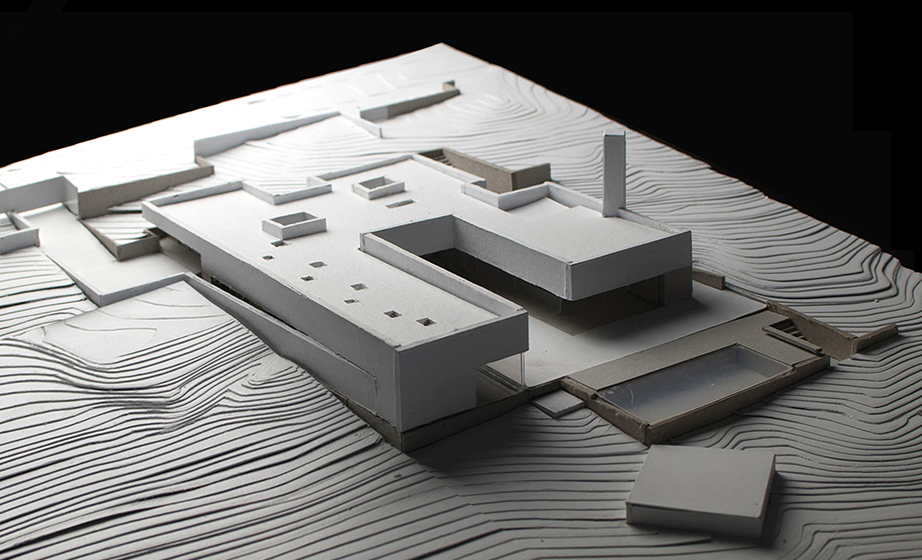 Villa Delphis summarizes many obsessions about the houses of Eduardo Souto de Moura and Álvaro Siza. Every corner of this house was marked in an AV magazine, El Croquis or GG. It resonates to an idea of learning that is permanent in OODA's practice, widely expanded here. From the initial sketches to final detail design, this project took more than a year and a half.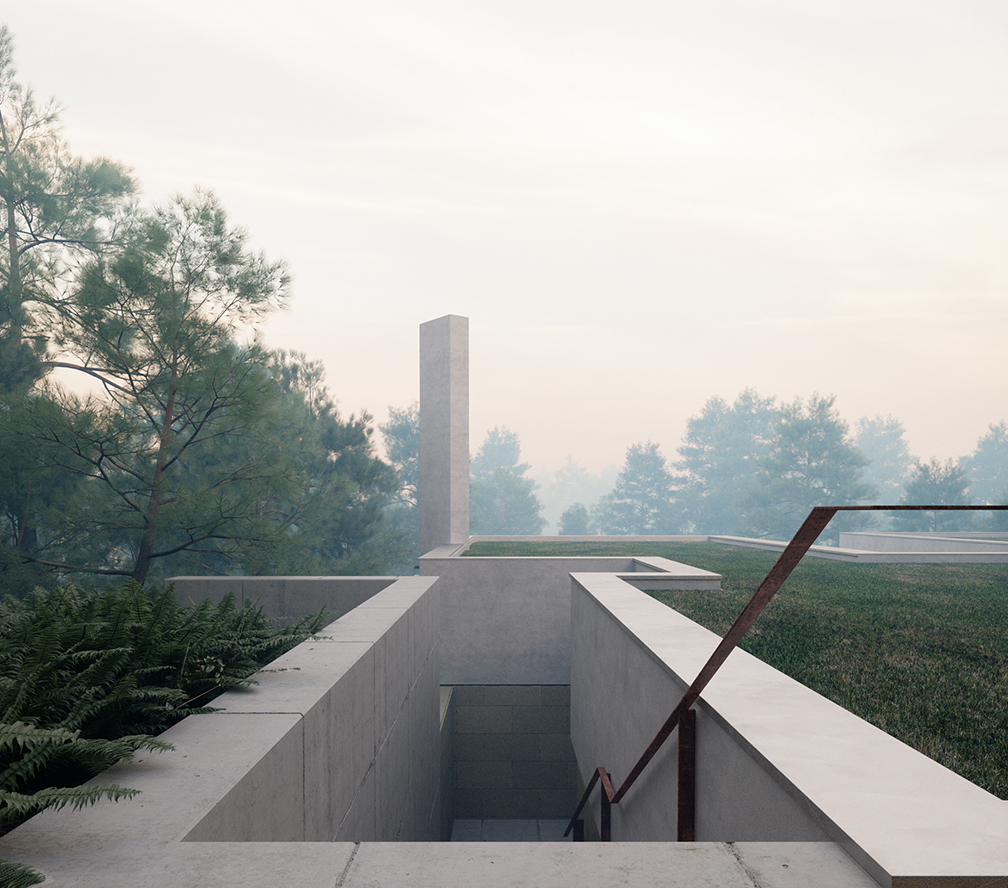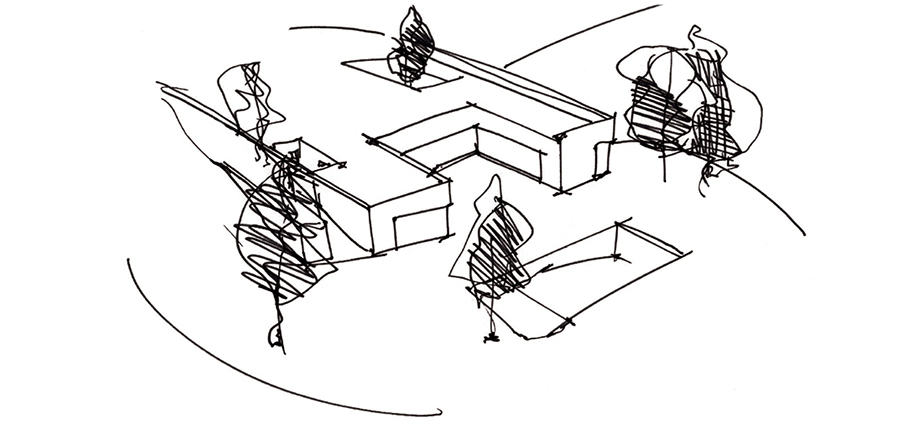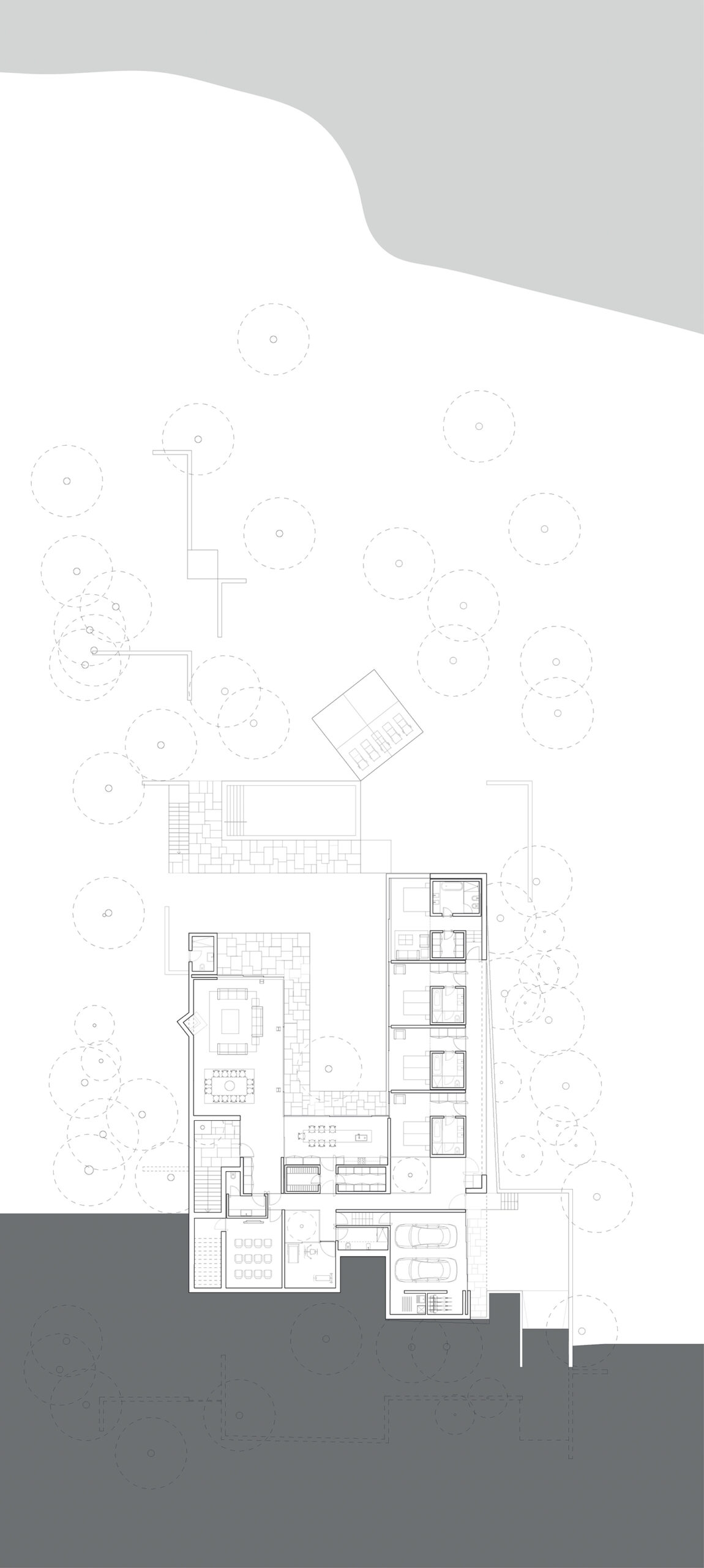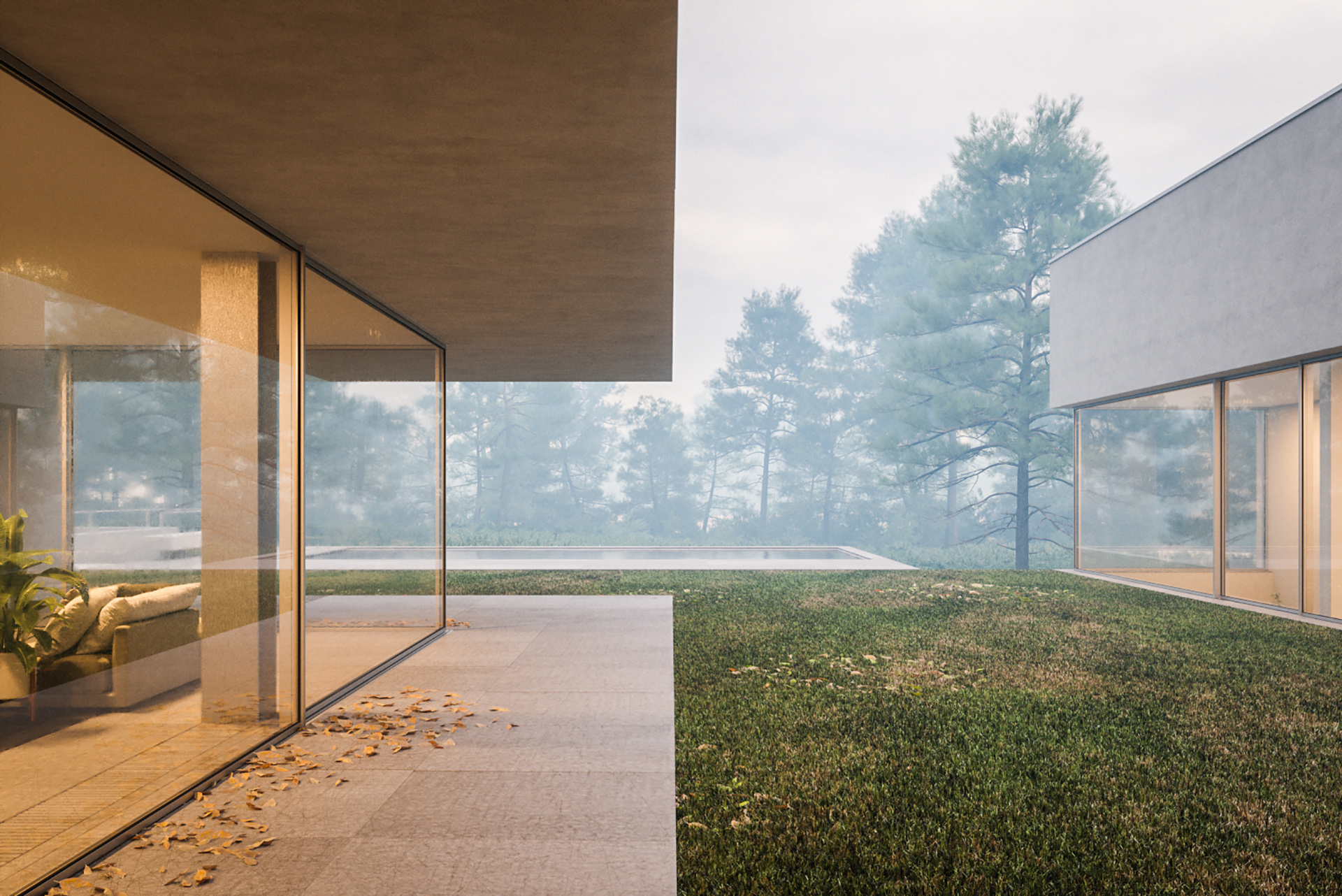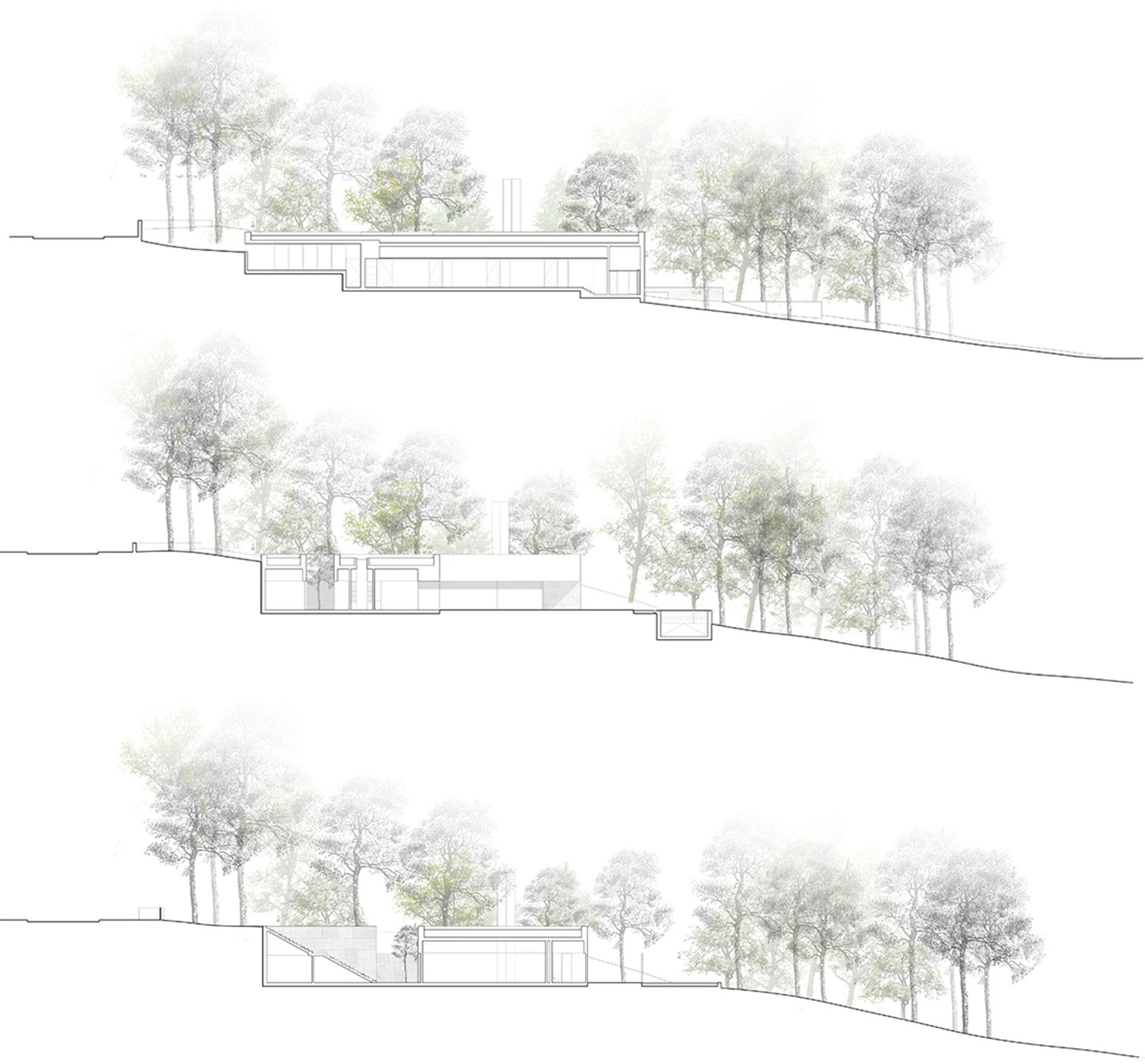 The methodology goes essentially through Rhino in terms of a wider volumetric composition and then we materialize and test on physical models the solutions that seemed most relevant. There are about 20 models of experimentation of this project.